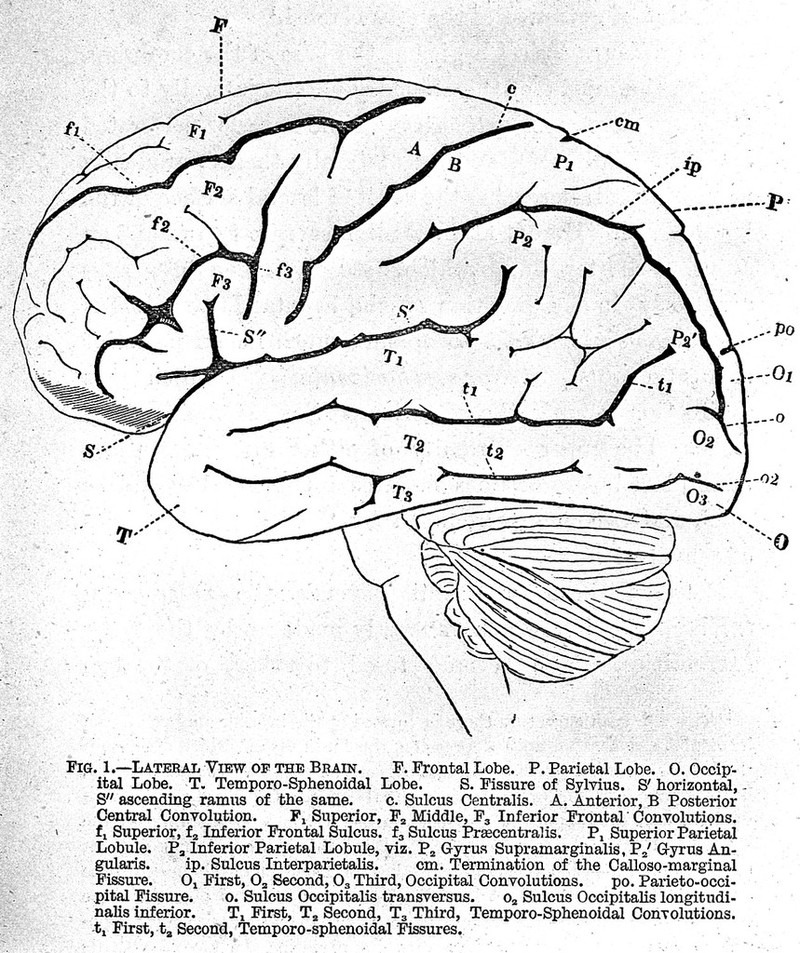 The human brain is the most complex thing in the known universe! But here we have collected together information sources about your brain, and about how to keep your brain healthy. This includes links to advice about diet and exercise - your brain needs you to keep your body healthy.
The books we've listed are available to borrow if you visit our library, and all these other multi-media resources are available for free online:
Interested in the brain? Try this:
The Brain series: The arts, creativity, and clinical science
Thursday 6 December 2018
Royal Society of Medicine, London
Key speakers consider art, literature, and music in relation to clinical science and clinical practice.
Image: Lateral view of the human brain, 1873; Credit: Wellcome Collection.
Free to use with attribution: CC BY