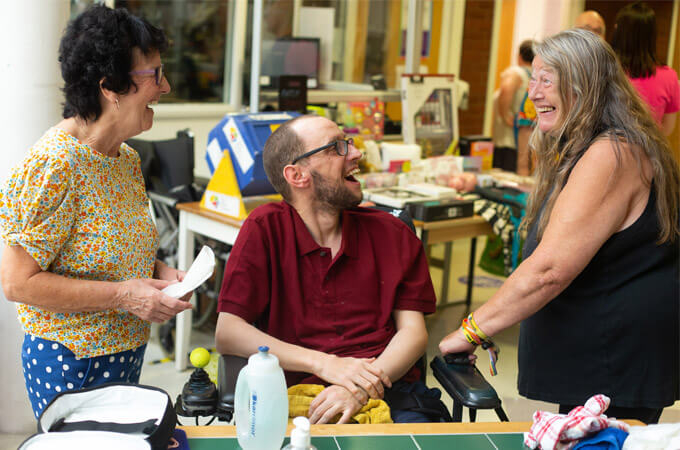 We need to hear your views! Tell us how your condition affects you – and how we can help
Please take five minutes to complete The Brain Charity's community survey
The Brain Charity needs to hear from you about your neurological condition, how it affects your life and how we can help. We need to understand what issues you are facing right now, particularly as we emerge from the difficult years of living with COVID-19.
We also need to know which of our services you access, or feel you need support from. Finally, we would be keen to find out how receiving support from The Brain Charity has helped you.
To find answers to these questions, we have launched a new community survey, which you can access via the button below.
This survey is really important for a number of reasons:
Your voice is the most important!
As a person who has a neurological condition, or a carer for someone who does, The Brain Charity is your charity. Our services are you, so we must ensure everyone who uses them has a voice and is able to share their feedback.
The Brain Charity must reflect your needs
Being a charity means resources can be limited. Running surveys like this enable us to focus our funding and staff hours where they are most needed and provide services which will be the most beneficial.
The pandemic has been a tough time for us all
We know that many people's circumstances will have changed because of coronavirus. Now, as we slowly emerge from COVID-19, this survey will help us to plan for the future.
This helps us appeal to funders
Our funders need to understand the communities that they are giving money to support. Filling in a survey like this is one of the best ways to tell funders that our community deserves investing in. The more data we have, the more chance we have of securing grants, and ultimately providing even more services.
Click here to fill in the short, three question survey now. Paper copies will also be available in our centre from the first week of January, and will be provided at our coffee mornings on January 10th and February 7th. They can be posted or provided in other formats upon request.