Support over Christmas
The Brain Charity will close at 1pm on Christmas Eve (Friday, December 24th).
Our centre will reopen on Wednesday, December 29th. We will then be open from 9am until 5pm on December 29th and 30th, and from 9am until 1pm on December 31st.
During these days, The Brain Food Café will not be open, but staff will be available to speak to in the centre.
The centre will then close again until 9am on Tuesday, January 4th.
Need to speak to someone?
The Brain Charity's helpline, office phones and email inboxes will not be monitored regularly on the days the centre is not open.
If you need help from The Brain Charity, please email info@thebraincharity.org.uk or fill out the form below and one of our Info & Advice Officers will pick this up as soon as we can.
Alternatively, you can call our reception on 0151 298 2999 and leave a clear voicemail with your full name and contact number.
During the break, you can also keep up to date with Brain Charity's news via social media (we're on Facebook, Twitter, Instagram, LinkedIn, and YouTube).
From all of us at The Brain Charity, Merry Christmas, and have a peaceful festive season if you are celebrating. We wish everyone all the best for what will hopefully be a brighter year in 2022.
Looking to talk to someone?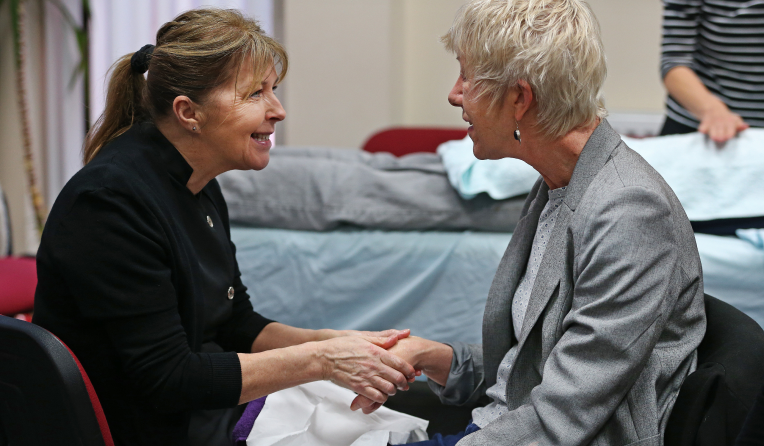 Phone us
Contact The Brain Charity now
Our friendly Information & Advice Officers are here to help. We endeavour to respond to all enquiries within 10 working days.
Email us
Looking to talk to someone?
Looking forward to next year
We are launching a range of new online and in-centre activities in 2022. Please check our online events calendar for what is happening in the New Year, and book by emailing activities@thebraincharity.org.uk
---
Alternative support
Emergencies
If you are in an emergency situation, call 999. There is advice on when to call 999 here.
If you need urgent medical advice, call NHS 111.
The Walton Centre
Liverpool City Council
Wirral Council
Wirral Council residents in need of general support should call 0151 666 5050.
For the COVID-19 support line call 0151 666 5050 Monday to Friday, 9am to 5pm. Find more information about emergency financial support with welfare needs here.
For Wirral Council Adult Social Care, contact the Central Advice and Duty Team on 0151 514 2222, 8.50am – 5.30pm. Outside of these hours, call the Emergency Duty Team on 0151 677 6557.
For children at risk, call 0151 606 2008 Monday to Friday, 9am – 5pm or outside of these hours call 0151 677 6557.
Knowsley Council
Sefton Council
Call the Adult Social Care line on 0345 140 0845 or email AdultSocialCare@sefton.gov.uk. Call the Children's Social Care line on 0345 140 0845.
For social care emergencies at all other times, call the Emergency Duty Team on 0151 934 3555.
Find information on Sefton Council adult social care services here.
St Helens Council
For adult or child safeguarding concerns or social care, call 01744 676767, 9am-5pm. Outside of office hours, call the Emergency Duty Team on 0345 050 0148.
Halton Council
For general enquiries, call 0303 333 4300.
For adult social care enquiries and safeguard concerns, call 0151 907 8306 and for children, please phone 0151 907 8305. Out of hours, call the Emergency Duty Social Work Team on 0845 0500 148 or 0345 0500 148
Is your council not listed above?
Other support in Merseyside
Feeding Liverpool has a guide to free community Christmas meals and activities taking place around December 25th. Click here for more information.
YMCA Liverpool provide emergency accommodation 24/7 and are open throughout the festive period. More information here.
Citizens Advice Liverpool will be still be running their advice phone line at reduced hours between Christmas and New Year (excluding bank holidays). Click here for more.
The Phoenix Foundation is open throughout the holidays to help men overcome homelessness. Find out more here.
Runcorn Foodbank will be open for the issue of food parcels over the Christmas period. More via this link.
Merseyside Domestic Violence Service is closed December 25th to December 28th and January 1st to 3rd but open 9am to 4pm all other days over the festive period. Call or text 07802 722703.
RASA (Rape and Sexual Assault) Merseyside is still taking referrals via email throughout the Christmas break, and messages will be responded to daily. Email referrals@rasamerseyside.org. Their helpline will still be open at limited hours – call 0151 666 1392.  
National condition support groups
More support nationally