Support during the COVID-19 pandemic
The Brain Charity's staff can support you to stay safe during the pandemic.
If you need additional support due to COVID-19, make a phone call to our free helpline on 0800 008 6417. Alternatively, fill out the form below and one of our friendly staff will be in touch.
Mental health and loneliness
If you are struggling with your mental health due to the pandemic, don't suffer in silence. The Brain Charity provides free counselling to anyone with a neurological condition, and their family, friends and carers. Find out more and self-refer here.
We also offer weekly befriending calls. One of our volunteers can call you for a chat at the same time each week and make sure you're not left on your own. They can also help you get online and set up video call software. Find out more about our phone befriending service here.
Financial support
Our Info and Advice Officers can help you apply for welfare benefits and additional financial support, and address issues like debt and rent arrears.
Rights at work
Your employer should not force you to work if you have been told to self-isolate or shield. The Brain Charity's employment team can give you advice on your rights in the workplace, including sick pay. Our legal service can also provide free, no-obligation legal advice.
Online activities
Check out our calendar for details of which activities are running online or as hybrid sessions.
Our centre
The Brain Charity's building, including our library and The Brain Food Café, has now fully reopened to clients. Masks and social distancing are not compulsory but staff members will happily follow this guidance if it makes you more comfortable.
Symptoms and getting tested
Please do not come to The Brain Charity's building if you have any coronavirus symptoms, or think you may have the virus. Our staff can help you book a test online if you are unable to do this.
Long COVID
Many people who have had COVID-19 are now experiencing new neurological symptoms as a result. These symptoms are known as long COVID. Find out more about what long COVID is here.
Booking a vaccine
If required, our staff can assist you to book vaccine appointments online or via telephone. The Brain Charity strongly endorses vaccination against COVID-19, unless you are medically exempt due to your condition, to protect people who are vulnerable because of medical conditions, such as many of our clients. Find more information on getting the jab here.  
Food and medicine deliveries
The Brain Charity's COVID-19 food delivery service is no longer running. Our staff can give you information about other services which are are still offering emergency deliveries if you are shielding or self-isolating and cannot leave the house.
These include Liverpool City Council's COVID Support Service and NHS Volunteer Responders. Our team can also help you safely set up online shopping accounts and signpost you to other services like the Live Well Directory.
Looking to talk to someone?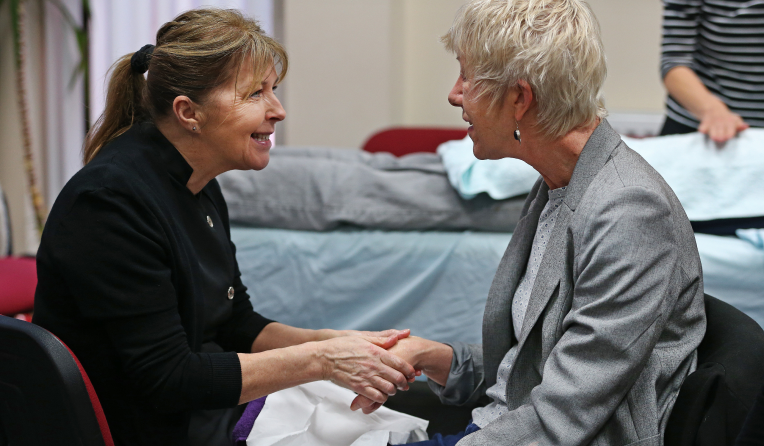 Phone us
Contact The Brain Charity now
Our friendly Information & Advice Officers are here to help. We endeavour to respond to all enquiries within 10 working days.
Email us
Looking to talk to someone?