I am Human – a poem
Here's a poem we wrote about Antonia Grandoni at The Brain Charity. The text in Italics is 'found text' from Dr Ireland's book.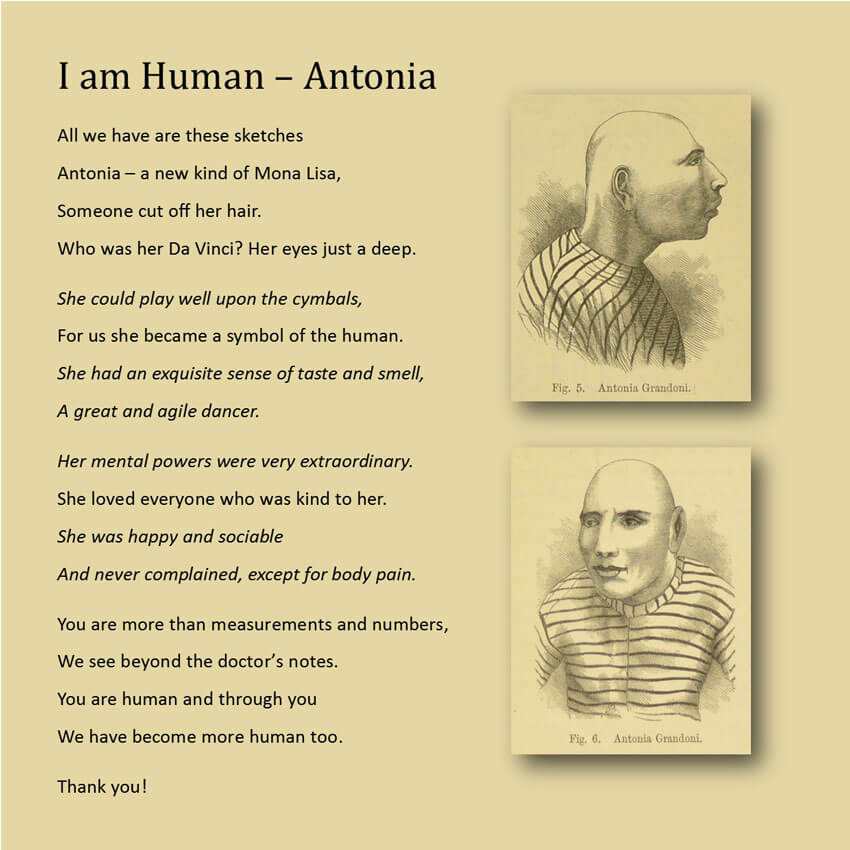 I am Human – Antonia

All we have are these sketches
Antonia – a new kind of Mona Lisa,
Someone cut off her hair.
Who was her Da Vinci? Her eyes just a deep.

She could play well upon the cymbals,
For us she became a symbol of the human.
She had an exquisite sense of taste and smell,
A great and agile dancer.

Her mental powers were very extraordinary.
She loved everyone who was kind to her.
She was happy and sociable
And never complained, except for body pain.

You are more than measurements and numbers,
We see beyond the doctor's notes.
You are human and through you
We have become more human too.

Thank you!