SPOTLIGHT ON: A retired army colonel's journey across Africa to raise awareness of Parkinson's
Colonel Guy Deacon is driving 12,000 miles solo to Capetown
In 2019, retired Colonel Guy Deacon set off from the UK to drive 12,000 miles solo to Cape Town. This journey would have been an extraordinary challenge for anyone, but for Guy, who was diagnosed with Parkinson's 11 years ago, this was an incredible undertaking.
Guy had just reached the halfway point of Sierra Leone in early 2020, having crossed the snowy passes of the Atlas Mountains and the deserts of the Western Sahara, when his journey was abruptly halted by the pandemic. This April, Guy has returned to Sierra Leone to resume his challenge and travel the remaining 7,000 miles to Cape Town.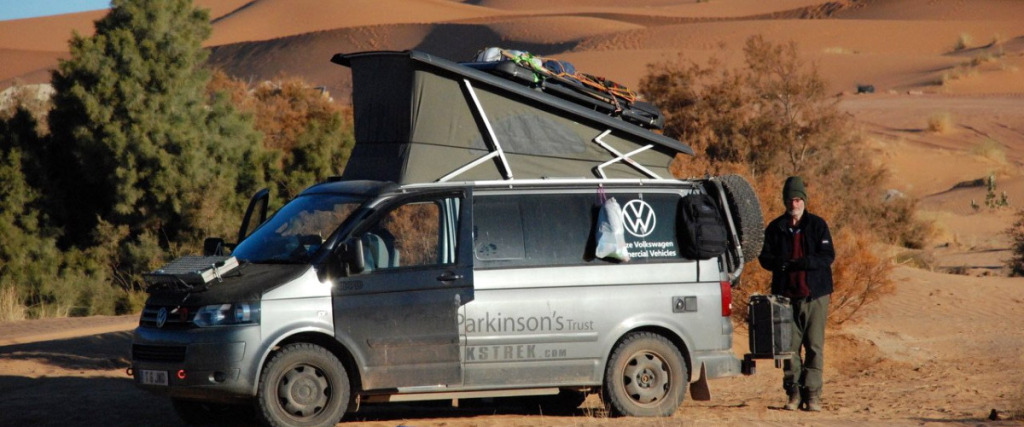 Guy experiences bradykinesia, (slowness and stiffness of movement), which can make driving difficult, and with his facial expression frozen communication can be increasingly challenging.
Guy said: "Living with Parkinson's means there are many things I cannot do as well as I could before, and every day things get a bit worse and routine matters become more difficult.

"The worse thing about Parkinson's is not physical. The physical side is really boring and very tricky, but it's the effect it has on your desire to be with other people and to enjoy life, it destroys that.

"What it does is it undermines your confidence and you think of yourself as being unworthy of people's attention and care.

"You feel worthless and that's the worst thing about it, it undermines your self-esteem, and I hate that about it.

"But despite that, I am going to carry on with my plan and not let Parkinson's stop me from living a full life.

"Quite the opposite, I am now undertaking this trip to raise awareness of Parkinson's disease across the globe."
Guy has teamed up with Parkinson's Africa, which was founded in 2021 by Omotola Thomas, to draw attention to the urgent need of support, information and resources about Parkinson's across Africa.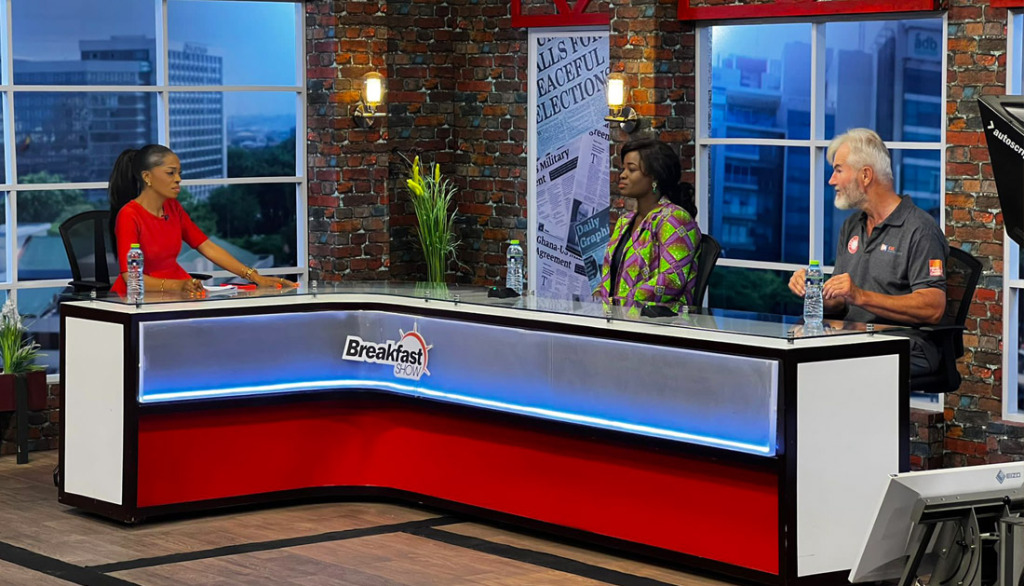 Guy also plans to meet neurologists and doctors treating people with Parkinson's as well as health leaders in each region.
He will be creating a documentary following his travels, to portray the difficult realities of living with Parkinson's in both the UK and Africa and to highlight the work being done by dedicated individuals in often challenging circumstances.
Guy added: "The first part of the challenge was significantly greater than I had foreseen, but nothing compared to what is to come.

"I have lost two years due to the pandemic, but this just makes me more determined than ever to complete the journey.

"I will be content when I get to South Africa and I've done as much as I possibly can to visit as many people as I possibly can along the way with Parkinson's, and drawn attention to their plight, not just my own plight.

"The journey itself will be quite something, but knowing that I've done something to raise awareness for all those people will give me great satisfaction"
Find out more and follow Guy's progress on his Freetown to Cape Town with Parkinson's Facebook page.
The Brain Charity's SPOTLIGHT ON series highlights the work being carried out to raise awareness of different conditions by charities, groups and individuals.
To submit an article, email communications@thebraincharity.org.uk