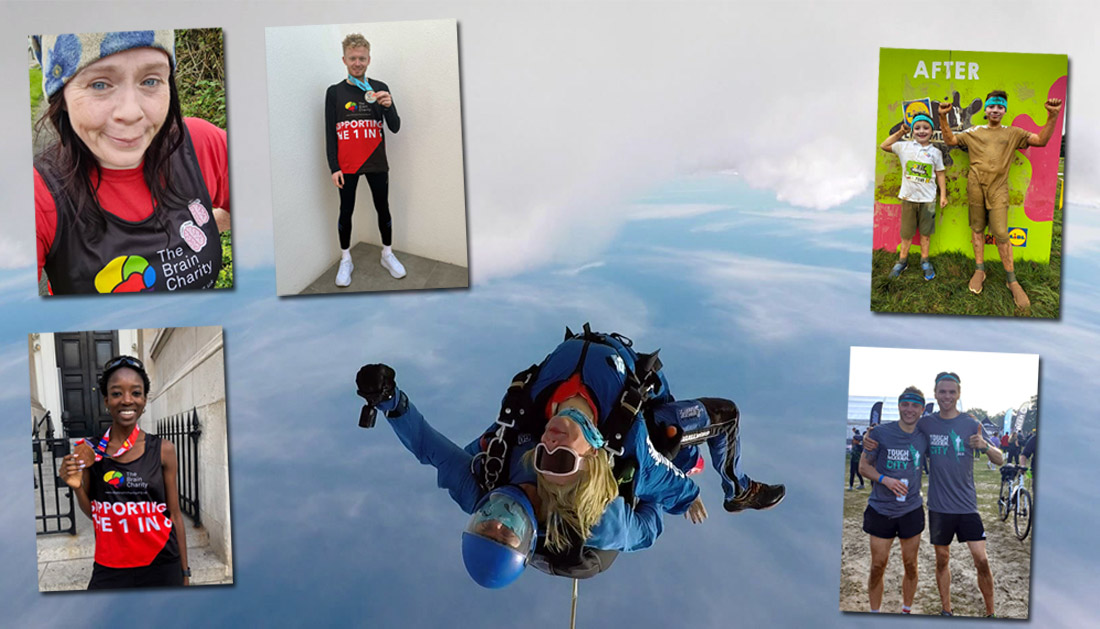 Marathon effort for The Brain Charity's tireless fundraisers
Our supporters ran, jogged, obstacle coursed and threw themselves out of planes to raise vital funds
This autumn, The Brain Charity's supporters ran, jogged, obstacle coursed and even threw themselves out of planes to raise vital funds for our front-line services.
For The Brain Charity's London Marathon runners Zoe and Marie, October 3rd was about so much more than just 26.2 miles. By taking on one of the world's most iconic fundraising challenges, the duo together raised nearly £3,000 for the 1 in 6 people living with neurological conditions.
Zoe, who ran in honour of friends with MND and ME, finished the race through the capital in an incredible 4 hours 18 minutes.
She said: "The further you've gone the worse you feel – the last 2km felt like 10km. I found it super tough but very enjoyable, including all the training!"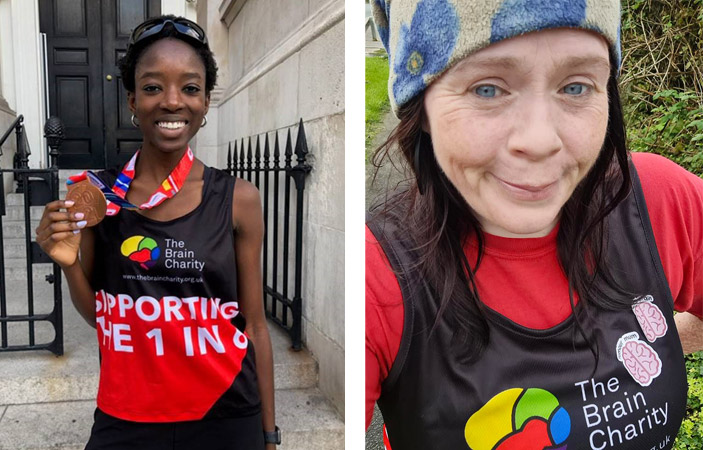 Marie, who had to learn how to walk again after being diagnosed with a brain tumour in 2015, completed the Virtual London Marathon in 7 hours 15 minutes – running from her home in St Helens to Salford and back.
She said: "The morning of the run, I wondered what on earth I was thinking. Could I really go from not being able to walk to a marathon in six years? When I started, all that melted away. I don't feel like a runner, but I guess I am now."
It was half a marathon but certainly not half the effort from Bradley, who completed the Brighton Half Marathon in 1 hour 44 minutes this October – raising more than £1,000.
Bradley took up jogging to help manage his emotions following the death of his nan, who passed away from a brain haemorrhage in 2019.
He said: "It was the perfect chance to take on something I absolutely love while raising money at the same time great cause!"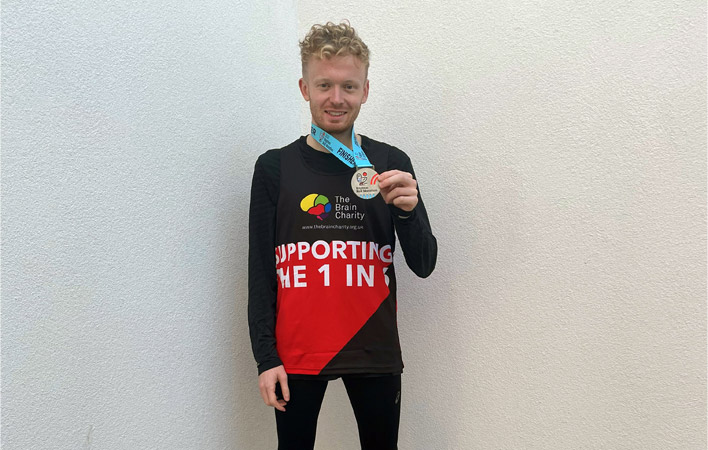 Jake, Jack, Noah and Harley all found when the going gets tough, the tough get muddy!
Noah and Harley completed the Lidl Mudder – a 1 mile muddy obstacle course for kids – in September.
The youngsters eclipsed their original target by more than 400% to raise £267.50 – despite Harley still recovering from emergency surgery just two weeks before the event.
The boys chose to support The Brain Charity because they live in a neurodiverse family which includes people with dyslexia, dyspraxia and fibromyalgia as well as pending referrals for ADHD, autism and Tourette's.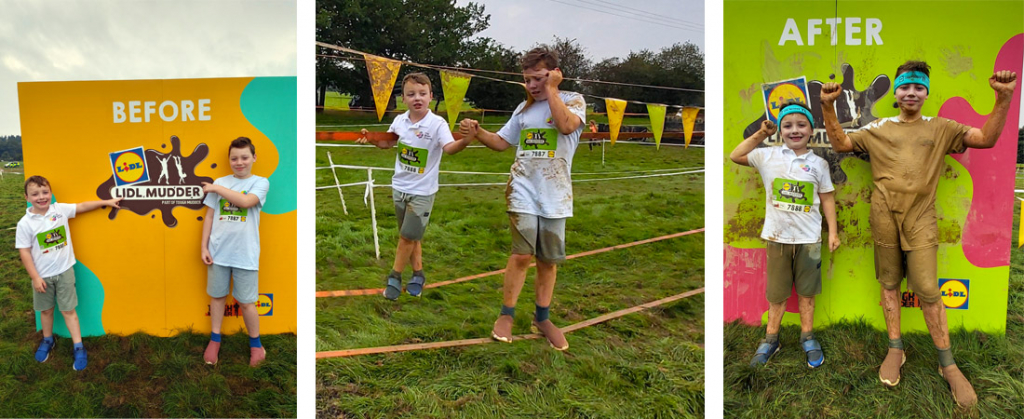 Meanwhile, pals Jack and Jake raised more than £350 when they took on the adult-sized version of the grime-splattered challenge.
Jack said: "Neurological issues are something very close to us, and I would rather the suffering we endure actually contribute to a charity than just muddy clothes!"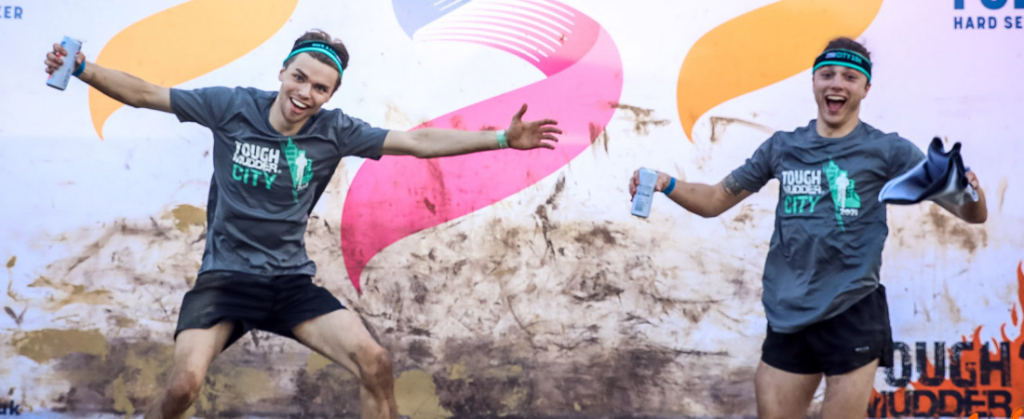 Finally, the sky truly was the limit for Leah, 43, who developed functional neurological disorder following a head injury.  
Leah, battles slurred speech, body spasms, dystonia, fibromyalgia and chronic fatigue syndrome, jumped out of a plane at 15,000ft in September to raise £140.
Speaking to The Bournemouth Echo, Leah said: "I refuse to give up. I feel this is important for me to raise awareness. The work The Brain Charity do is just amazing."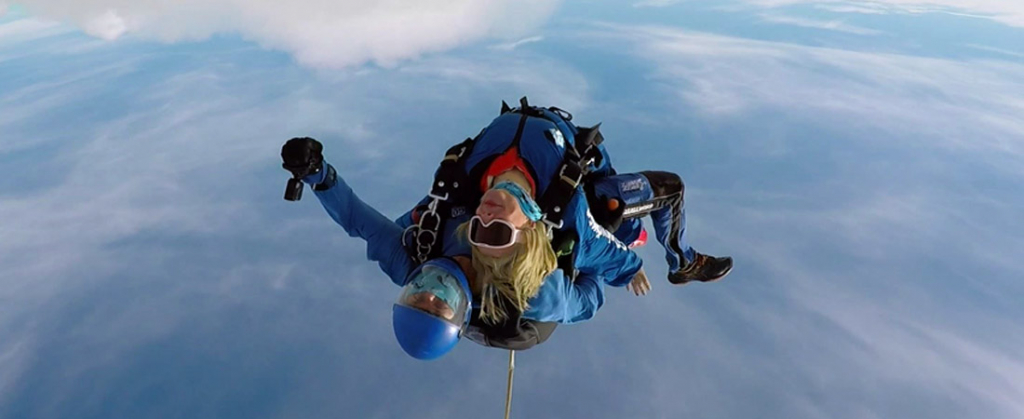 Make memories in 2022 by taking on your own incredible challenge for The Brain Charity.
We can secure places at some of the UK's biggest runs, help you arrange a skydive or work with you to create something completely unique.
All The Brain Charity's fundraisers receive a running vest or t-shirt and personalised support to ensure you smash your fundraising goal.
Click here to view the challenges you could take part in for 2022, and here to sign up as a fundraiser. Alternatively, get in touch by emailing fundraising@thebraincharity.org.uk or calling 0151 207 8534.