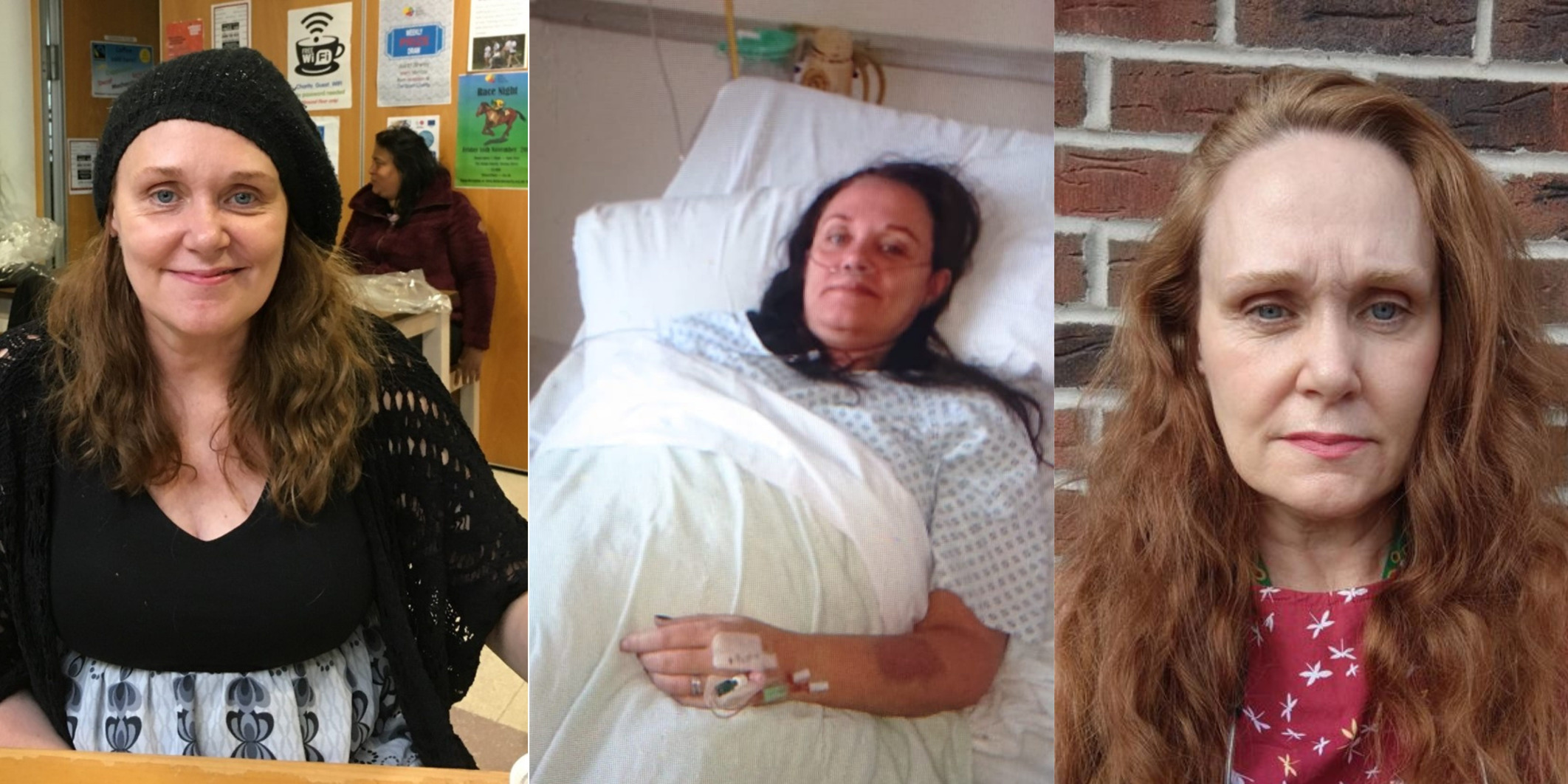 Pamela's aphasia story: "I couldn't speak at all after a stroke – but now I have the confidence to meet new people"
In 2013, Pamela was getting ready for work when she started speaking to her husband Mike using words that didn't make sense.
Despite having none of the other traditional stroke symptoms like a dropped face or weakness in one arm, the former NHS Stop Smoking advisor, from Tarbock, Merseyside, had experienced a stroke aged 44.
Mum-of-two Pamela was rushed to hospital by ambulance, and when she regained consciousness on a ward days later, she could no longer walk, talk, read or write and was paralysed down her right side due to damage on the left side of her brain.
Pamela, now 53, was diagnosed with expressive aphasia, also known as Broca's aphasia, which at first completely removed her ability to communicate.
She said: "I couldn't speak at all initially. I was not happy at all to have aphasia – I literally felt voiceless.

"My words are different now. At first, words containing more than two syllables were a real challenge, and I couldn't remember how to spell words or put them in the right order to create a sentence.

"Sometimes I hate aphasia, it makes me down.

"I can talk but people think I don't understand, and they are scared to talk with me.

"Some days I'll talk better, some days the words are more difficult. It depends on the people I'm with."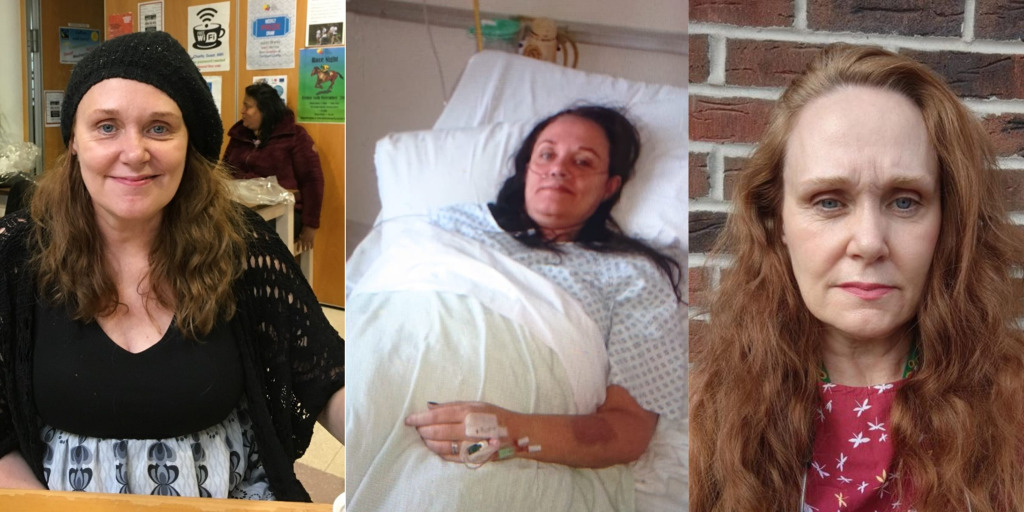 After two weeks in Whiston Hospital, Pamela was discharged – but it took her several years to recover from her right-sided paralysis enough to be able to walk and care for herself independently.
She received 6 months of speech and language therapy on the NHS, but there was no ongoing improvement and her speech remained very limited.
Unfortunately, speech and language therapy can be a postcode lottery on the NHS, and Pamela, who has considered moving to London to get more free treatment than is available in Merseyside, said this needs to be levelled out.
In 2018 she received a course of free private speech and language therapy through The Brain Charity, which she said helped her form longer words and sentences and feel more able to have a conversation.
While her reading and writing abilities have never fully returned to what they were before her stroke, Pamela now uses a speech assistance phone app to help her manage day-to-day life.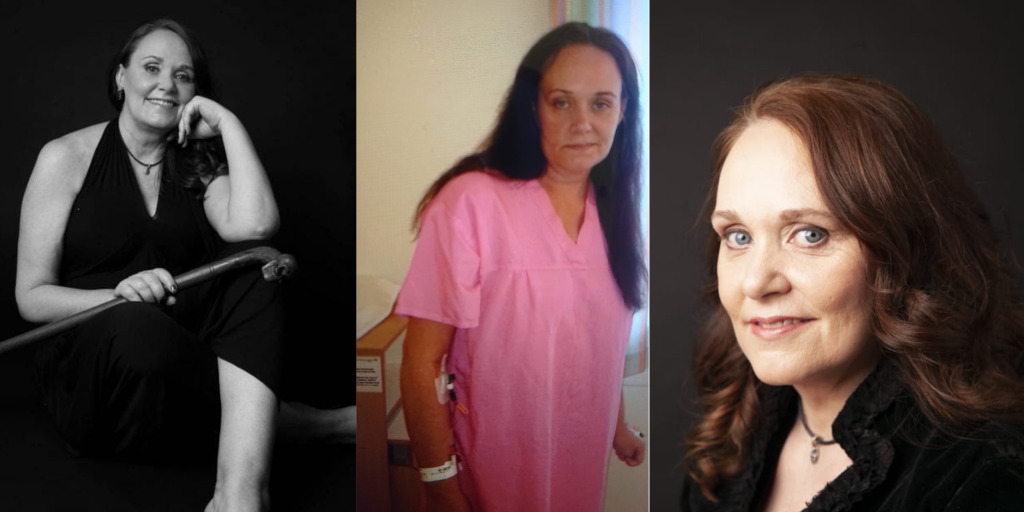 She still has no feeling or sensation on the right side of her body and found having aphasia severely impacted on her social life, as finding communication difficult made her lose confidence in social situations.
But Pamela also feels her stroke made her more creative, and she now works as an actor, takes part in pirate re-enactments, sings in a choir, crafts, creates artwork and enjoys photography.
The mum-of-two, who also has expressive dyspraxia, hemi-paresis and scoliosis, said: "I was so young when I had the stroke. My girls were 19 and 13 – it was very hard on them.

"People overlook you when you've had a stroke.

"Having aphasia affected my social life; not having the ability to communicate made it very difficult to maintain friendships or make new ones, as I was afraid of being misunderstood.

"I worried what people would think of me, so I avoided putting myself in unfamiliar situations with people I don't know.

"But my stroke also meant I became more creative – I wanted to work again after my stroke and I'm an actor now, I put myself out there to raise awareness of aphasia.

"People have to learn how to speak to someone with aphasia. I have learned to share to help others understand, and I use art as an outlet.

"Invisible disabilities are misrepresented – people are shocked when they see me, and then realise I've had a stroke.

"My friends are the people that I've met at my stroke support group and at The Brain Charity; but even within those groups I was lacking the confidence to join in conversations at first.

"The speech therapy course I took part in at The Brain Charity helped me start to speak in complete sentences.

"This improvement in my speech really boosted my confidence. I felt I could start to go out and about more and meet new people, as I sounded less 'different'.

"The most important thing others should know about aphasia is to have patience. And for people with aphasia – you can talk, and can learn to help yourself."