Corporate partnerships
A diagnosis can be devastating – people can quickly lose control of their lives and many face poverty, unemployment and isolation as a result. Life can quickly become very lonely and frightening.
Partner with The Brain Charity to demonstrate your business' commitment to corporate social responsibility through supporting people with all forms of neurological condition – some of the most vulnerable in our society.
Your company will also be raising awareness of the impact of neurological conditions, championing neurodiversity and reducing the stigma around invisible disabilities.
Every corporate partnership makes a radical difference to The Brain Charity's front line services; through increased reach, financial support and brand recognition. Join us to support the 1 in 6 people living with neurological conditions.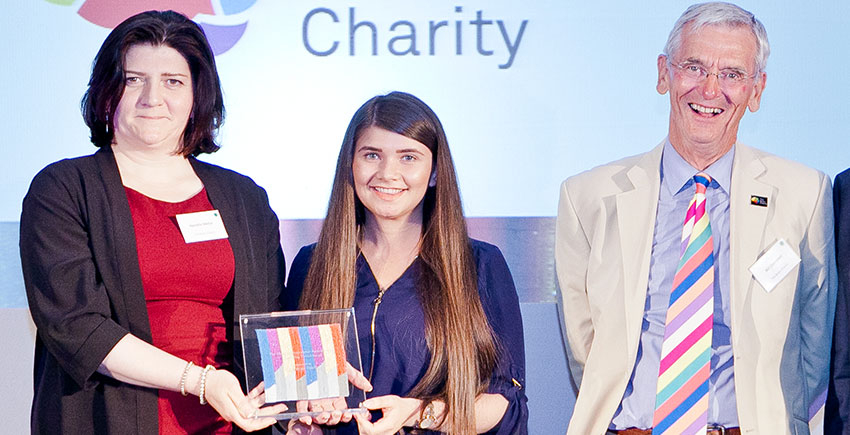 Rooted in Liverpool, with a national impact
The Brain Charity was born in Liverpool and has been based here for nearly 30 years. We are proud to consider ourselves a key part of Merseyside's community while simultaneously helping people from all over the UK as a national charity. Find out more about us here.
What we look for
At The Brain Charity, we value corporate partners who share our values. We look for organisations who understand the social model of disability; that we shouldn't be asking people with neurological conditions to fit into society, but instead should work hard to remove their barriers instead.
When working with businesses, we follow best practice guidance as outlined in by the Fundraising Regulator.
Benefits to supporting a charity as a business
The Brain Charity is a well-respected and multi-award-winning charity, and is growing year-on-year in size and influence. In the last several years, our brand awareness has grown substantially.
We now have 25,000 followers across Facebook, Twitter, Instagram and LinkedIn. Sign-ups to our digital mailing list have more than doubled in the last 18 months, from 3,500 to nearly 8,000, and our bi-monthly magazine The Nerve reaches 6,500 people in print and online.
Our website receives approximately 25,000 page views a month and we are considered a trustworthy platform for advice and information. We have strong connections with media and receive regular coverage in national and regional print, broadcast and specialist trade press.
Charity of the year partnerships
If The Brain Charity is chosen as your charity of the year, we will work with you to identify and develop bespoke campaigns, projects and appeals which fit with our strategy and your own vision and values.
Together, we will launch a unique calendar of engagement which will make a tangible difference and leave a sustainable legacy.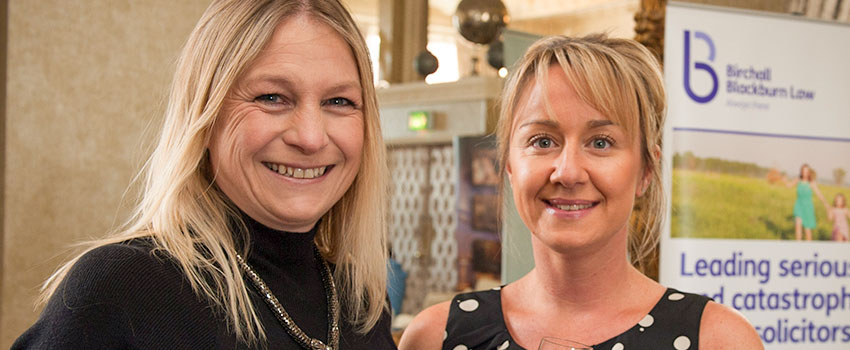 Employee volunteering
Workplace volunteering is known to boost staff morale and job satisfaction, strengthen team relationships and improve work-life balance.
When your staff donate their time, they see the direct positive impact their support is having as we gain specialist skills our organisation may otherwise not have the resources to access. Click here for more information on volunteering.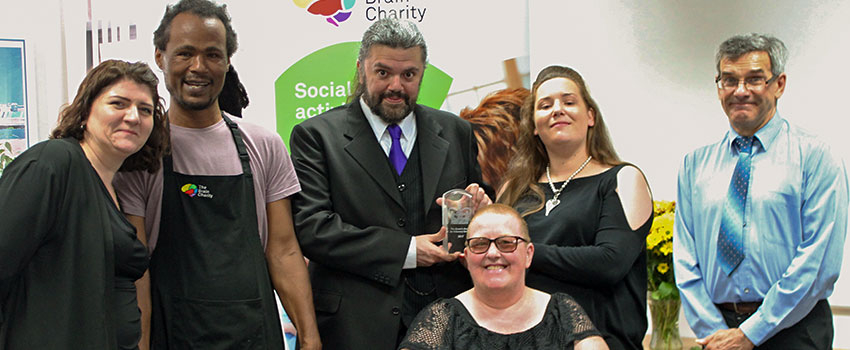 Employee fundraising
Our fundraising team can help your company's employees identify and run the perfect fundraising event for them.
Whether a marathon, office bake sale or anything in between, we can provide collection tins, posters and Brain Charity merchandise as well as giving tips on how to maximise your fundraising, best collect donations and spread the word.
Find more information about fundraising for The Brain Charity here, and browse challenge events here.

Neurodiversity training
The Brain Charity provides bespoke neurodiversity training for offices and workplaces across the UK.
We have developed a range of training packages to support organisations to understand what neurodiversity is and how to support neurodiverse individuals in the workplace. These can be comprehensively tailored to suit all organisations. Click here for more information.
Payroll giving
Click here for information on how to set up payroll giving as an employer or an employee.
Events sponsorship
Supporting a charity enhances your business' credibility and enables you reach a new market. Sponsoring one of The Brain Charity's events is a positive marketing investment and may qualify as a tax-exempt business expense.
Find out more about sponsoring The Brain Charity's flagship fundraising Ice Ball here, or click here to sponsor one of The Brain Charity's other events.
Our partners say:
"The Brain Charity is a fantastic headline charity partner choice. With early treatment and support, many people with neurological conditions will be able to receive the help they need, as well as their friends, family and carers."

Daniel Green, CEO of current charity of the year partner LCFA
"The Brain Charity plays a vital role in supporting some of the country's most marginalised and isolated individuals and we're delighted to be associated with such a wonderful organisation."

Karen Swan, director of former charity of the year partner Influential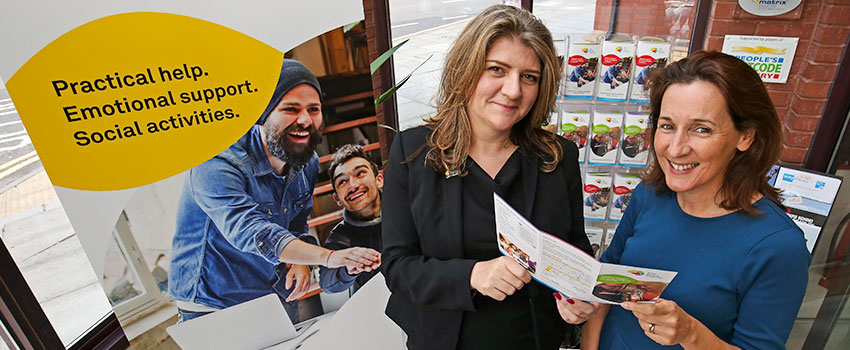 Ready to chat?
Our fundraising and business development team are here to make working with The Brain Charity as easy – and rewarding – as possible.
To take any of these opportunities further, or to discuss your own ideas, please contact the fundraising team on fundraising@thebraincharity.org.uk or 0151 298 2999.
You can also sign up as a business supporting The Brain Charity via corporate partnerships platform Work For Good here.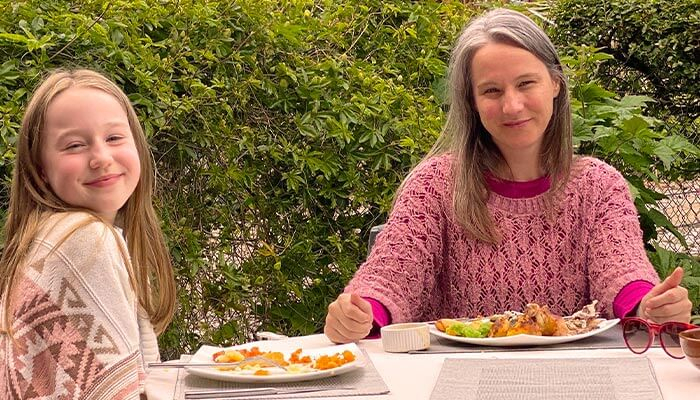 Who you're helping
By supporting The Brain Charity, you're helping us help more young people like Blossom.