Campaigning work
The Brain Charity's mission is to fight together for an inclusive and just society: a world where stigma, hardship and isolation are replaced by compassion and understanding.
Discrimination is a major issue faced by people with neurological conditions, and a contributing factor to other additional problems experienced by our clients, such as poverty and lack of self-confidence.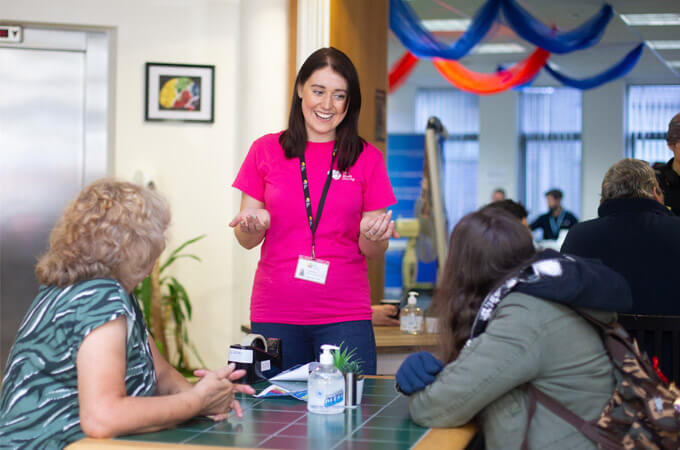 We believe equality for people with neurological conditions is now within reach. Key to achieving this is campaigning for the rights of our clients to remove prejudice and lack of opportunity.
Currently, we tackle discrimination and play our part in the wider disability equality movement by helping people with neurological conditions understand and champion their rights through the practical support we provide.
Our staff also attend regional steering groups and are part of lobbying organisations such as the Disability Benefits Consortium and Merseyside and Cheshire Neurological Alliance.
The Brain Charity's communications team promotes positive real life stories about people with neurological conditions and disabilities.
We have also developed neurodiversity training to educate employers and their staff on how to support neurodiverse individuals in the workplace.
If you would like to discuss a campaign with The Brain Charity's team, please email communications@thebraincharity.org.uk