The Brain Charity's centre in Liverpool contains an extensive library of resources on all of the more than 600 different neurological conditions in existence.
Our library contains specific information for patients, carers and health and social care professionals. Items available in the library include books, reports, newsletters, DVDs, autobiographies, journals, magazines and leaflets, as well as material produced by organisations which support people with specific neurological conditions.
We also have a collection of materials covering the various issues and aspects of living with a neurological condition, such as accessing welfare benefits, managing physical pain, finding the right mobility aids, holidays, insurance and getting the health and social care support you need.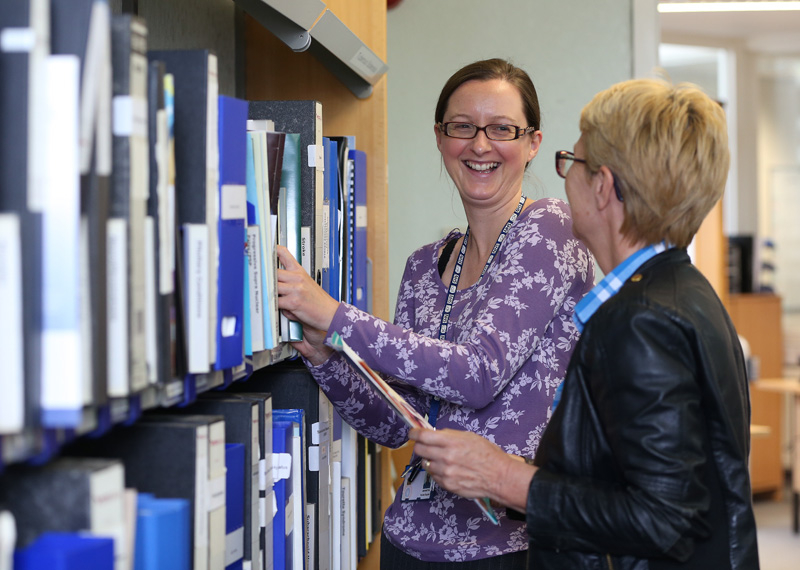 It is free for you to use our library, and no membership is required. Some of our stock is for reference-only – however, there are a large amount of materials which can be taken away free of charge.
We have free WiFi and laptop computers which can be used by the public. We can make information available in alternative formats on request.
If you are not confident with computers, our Information and Advice Officers can help you access the information you need online.
Photocopying facilities are available for a small charge. There's no need to book – just turn up. Click here to find directions to our building and our opening hours.
Search The Brain Charity's online library catalogue now to see what resources are available.