The Brain Charity's centre in Liverpool is a safe, welcoming, non-judgmental space.
If you've lost confidence after a diagnosis, find it hard to find time for yourself as a carer or want to meet other people who understand what it is like to deal with a neurological condition, come along to one of our social activities.
All activities are completely free if you have a neurological condition, or are a carer for or family member of someone who does.
Click the purple button below to view our events calendar and sign up to one of The Brain Charity's free activities.
Arts classes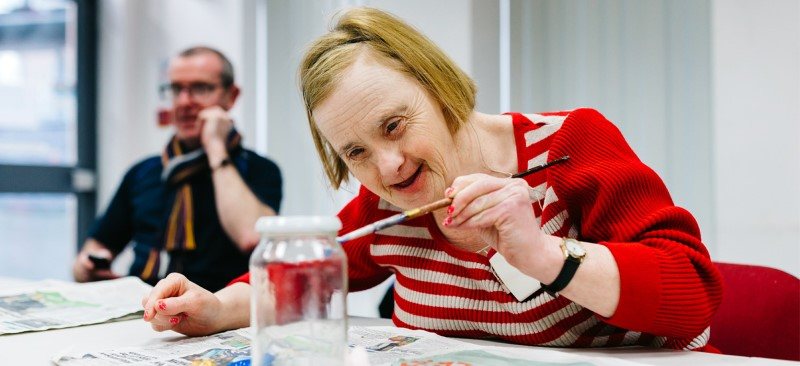 Learning a new creative hobby is a great way to improve your social life.
Our free activities have included a reading group, ukulele class, craft club, hat-making workshops, aromatherapy, creative writing, photography, poetry workshops and cosmetics-making. We also have a popular choir and a knit and natter group.
Physical exercise
Move your body and get active! Physical classes at The Brain Charity have included yoga, neuropilates, table tennis, accessible cycling, boccia and dance.

Improve your skills
We also run classes to gain skills and qualifications in IT, English and Maths. Our employment team provide regular mock-interview sessions and CV-writing workshops.
Mental health
The Brain Charity also offers sessions to calm your mind, like meditation and mindfulness. Our counselling team also offers group therapy sessions. Please click here to find out more.
Meet other people
We regularly host events in our centre, and hold fortnightly coffee mornings to introduce new and existing clients to each other and to our upcoming projects and services.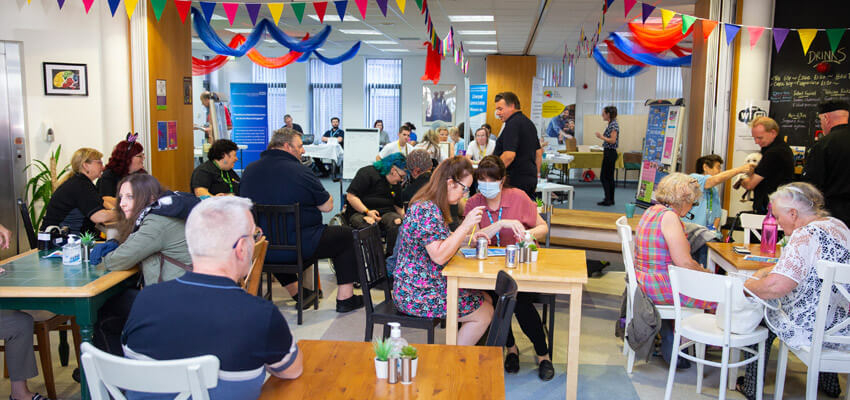 While you're visiting, why not stay for a hot drink or bite of lunch at The Brain Food Café? This friendly, welcoming space is the central hub of The Brain Charity's centre, and you'll be sure to find someone to talk to there.
Don't worry if you're not local
Many of our activities run as hybrid in person and online events, meaning you can access them from wherever you are in the UK using Microsoft Teams.
If you are taking part in a hybrid or online-only activity, you will be sent a Teams link to join in when you sign up for the workshop.
Got an idea?
To suggest a new activity or if you need help booking onto a class, email activities@thebraincharity.org.uk
Please click here if you are looking to volunteer your time to run an activity at The Brain Charity.