Support groups offer a way for people affected by a condition to share experiences and gain an understanding of how it can affect others. They are a great way of meeting new people, building confidence and learning new coping strategies.
You can be sure of a warm welcome from all of the support groups that meet at The Brain Charity.
While many meet at our centre in Liverpool, others have switched to online meetings during the pandemic and may be able to involve you virtually if you cannot travel to Merseyside.
For more information on any of the support groups below, contact our team using the form at the bottom of this page.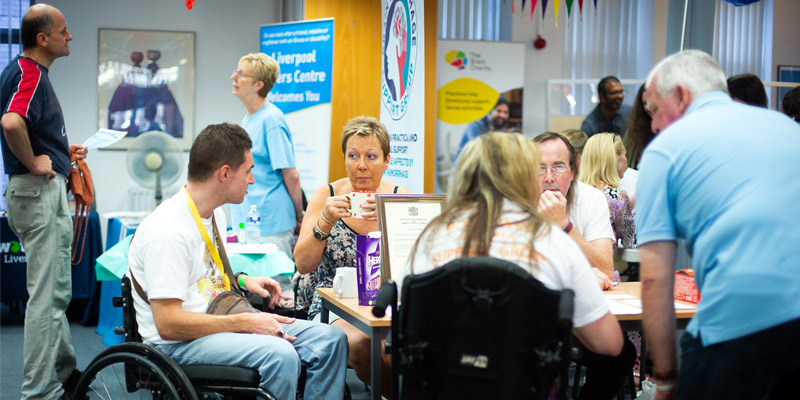 You can also click here to sign up to one of the other regular activity groups that meet at The Brain Charity or join our fortnightly coffee morning. You are also always sure to find a listening ear at The Brain Food Café.