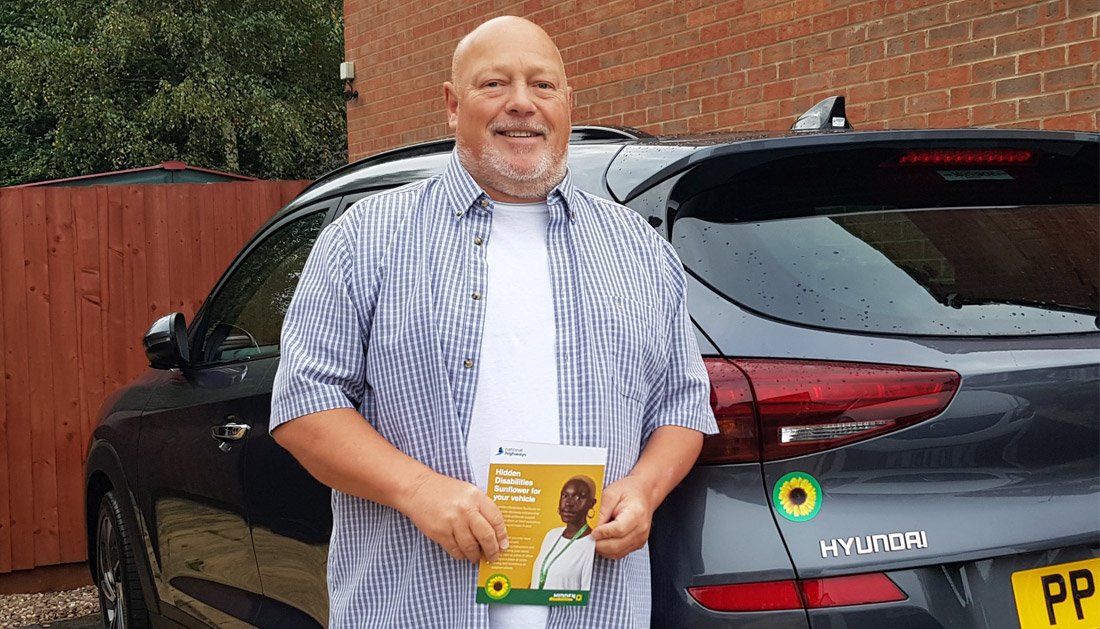 SPOTLIGHT ON: The Hidden Disabilities Sunflower hits the road
The creators of the symbol have partnered with Highways England to ensure drivers with disabilities feel safe on the roads
Did you know that drivers with disabilities represent around 5% of the driving population?
But in the unfortunate result of a vehicle breaking down, research has shown some of the issues road users with disabilities encounter, such as being able to safely exit their vehicle, anxiety and distress.
In many ways, a person's disability is always invisible when they're in a vehicle. So, the Hidden Disabilities Sunflower has partnered with National Highways, who manage England's motorways and major A-roads, to ensure that people with a non-obvious disability feel confident, that they will receive the help they need, if they break down or need assistance.
Displaying the Sunflower sticker, or magnet, on the rear of your vehicle will indicate to traffic officers that you may require additional support.
Paul Pengelly, a Sunflower wearer, said this about the new partnership:
"I have fibromyalgia along with anxiety and a personality disorder, which affects my general mobility. If a vehicle I'm travelling in, is broken down or in an accident, exiting the vehicle quickly and safely would be difficult for me.

"Having the Sunflower on the back of my car informs National Highways traffic officers that they should ask me what extra support I might need so that they can do their job safely while making sure that no harm comes to me, the other occupants and passing traffic."
The Hidden Disabilities Sunflower for vehicles is free to road users in England and can be ordered at hiddendisabilitiesstore.com/national-highways
The Brain Charity's SPOTLIGHT ON series highlights the work being carried out to raise awareness of different conditions by charities, groups and individuals.
To submit an article, email communications@thebraincharity.org.uk