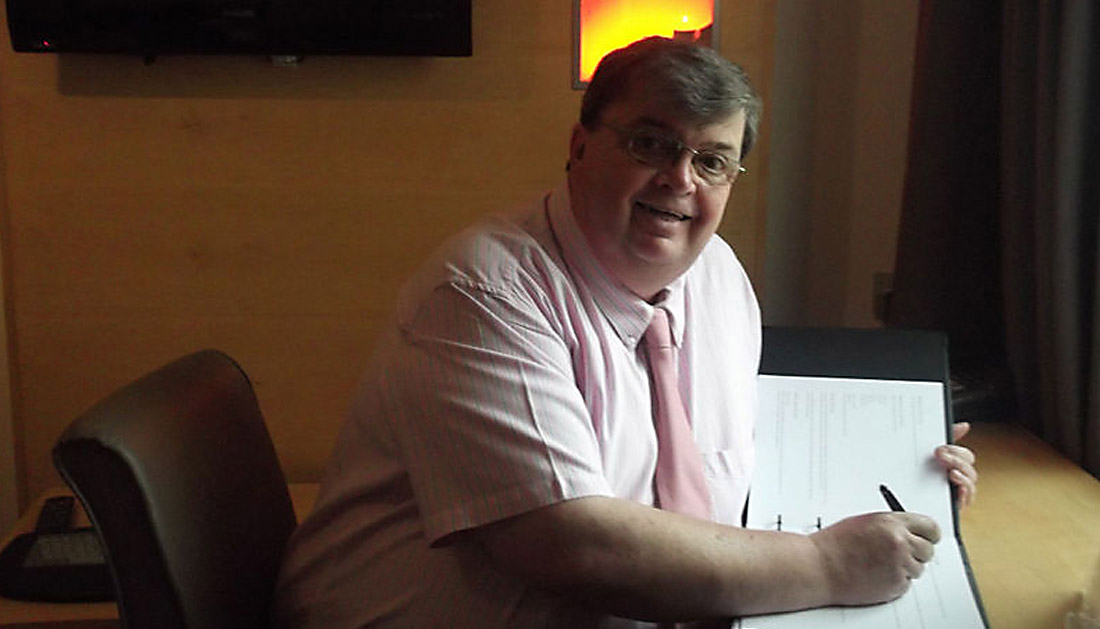 SPOTLIGHT ON: The Purple Angel Campaign – busting myths around dementia while living with it
Diagnosed with Lewy body dementia aged just 50 - now the founder of a global movement
Norrms McNamara, from Torbay, Devon, is the founder of the global Purple Angel Dementia Campaign and has Lewy body dementia. Here, he shares his inspirational story – and busts some myths around living with dementia.
At the age of just 50, I was diagnosed with dementia.
My world fell apart, but rather than sit back and do nothing, I founded what is now a global dementia campaign after being spoken to rudely by a shopkeeper. I decided to change the way people see dementia and treat others by asking local shop staff to read a guide to understanding dementia in order to be awarded a Purple Angel logo for their window.
We now have more than 1,000 Purple Angel ambassadors globally and have raised awareness across the world. But these statements show there is still so much to do:
1. People still think that dementia is an age-related disease. This is not true.
2. People still tell me 'you don't look like you have dementia'.
3. It still happens – people cross the street when they see me, apparently because they think they might catch dementia?
I was first diagnosed with Alzheimer's, but it soon became apparent to my wife, a professional carer of 30 years, that it was Lewy body dementia. After months of tests, I was re-diagnosed.
My advice is to ask your consultant they are completely certain they have got the right dementia diagnosis, as receiving the correct medication is pivotal to how well you will feel.
I continue to hallucinate and have night terrors every night, and often see things that feel real to me but are not visible to anybody else – a common effect of Lewy bodies.
With the love and support of my family, I get through each day one day at a time.
Sometimes I find it easier to type than speak.
I will continue with the work I started for as long as I can.
Visit the Purple Angel Dementia Campaign website to see what Norrms has achieved: www.purpleangel-global.com
The Brain Charity's SPOTLIGHT ON series highlights the work being carried out to raise awareness of different conditions by charities, groups and individuals.
To submit an article, email communications@thebraincharity.org.uk