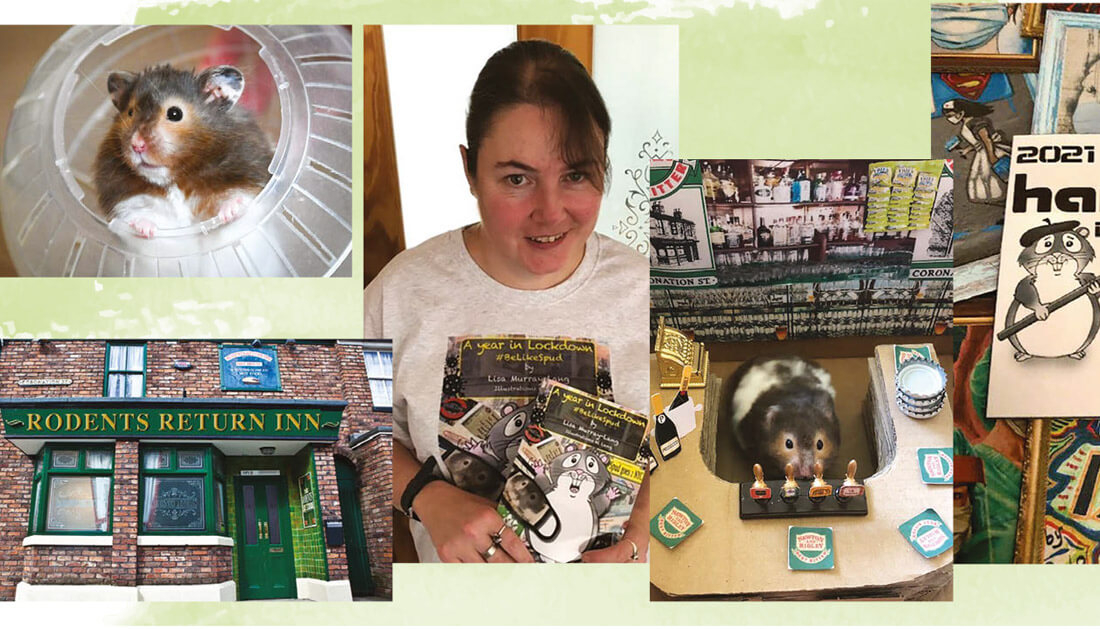 Spud the hamster's lockdown adventures kept world smiling through lockdown
Spud received letters from The Queen, Sir David Attenborough and President Macron
In 2008, Brain Charity client Lisa was diagnosed with primary progressive multiple sclerosis (MS).
When the pandemic hit in March 2020, her work stopped and she had to shield.
Determined to keep her mind active, Lisa, 45, from Birmingham, created incredible cardboard adventures for her long-haired Syrian hamster Spud.
She was featured in the national news, received letters from The Queen, Sir David Attenborough, President Macron and the Mayor of Birmingham and even wrote a book – 'A year in lockdown #BeLikeSpud'.
Here, she tells Spud's story…
"My name is Spud and I've been keeping my parents safe during lockdown. I truly deserve a medal!

"In March last year, they were both shielding and their work stopped. They might've been stuck indoors, but I didn't need to be.

"One day I cheekily escaped from my exercise ball. This was the catalyst my mum needed to start creating adventures for me.

"First, I went to an art gallery. This seemed a big hit when it appeared on Facebook.

"My mum needed something to keep her mind active, so, as the pubs were shut, she took me to the Rodent's Return on Coronation Squeak.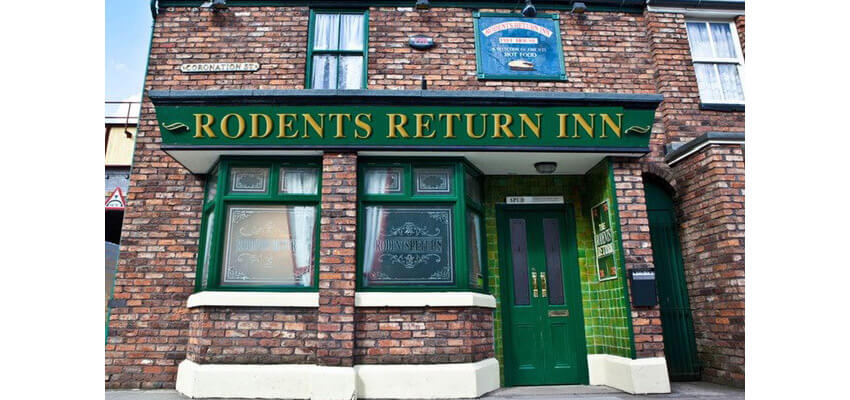 "Then I went to school, but no ordinary school – 'Hamwarts'.

"Over the lockdowns I visited Bucking-ham palace, Hammywood and the beaches of Ham-waii. I became a street artist as my alter ego Hamsky.

"After all my adventures, my mum decided to put the stories into a book and we launched a crowdfunder to get it printed.

"Copies were posted all over the world – the global pandemic brought everyone together.

"My mum has an underlying health condition, MS. The inactivity of the lockdowns didn't help her condition, but I've tried to keep a smile on her face.

"She says I saved her life – I kept her sane and gave her a reason to carry on and not give up."
Find out more about Spud's book here, and click here to watch his TikTok videos.