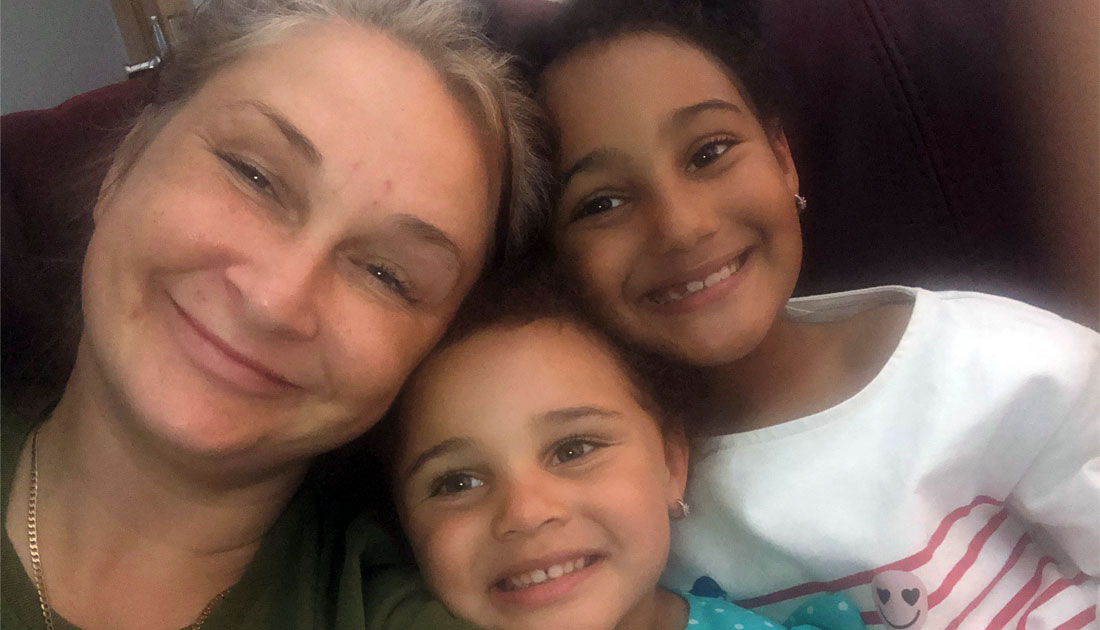 Sonya's brain haemorrhage story: "I nearly died, people don't take my invisible disability seriously"
In October 2017, Sonya was woken at 4am by a splitting headache and phoned an ambulance before collapsing.
Luckily, daughter Sophia, then just 4, managed to go downstairs and let the paramedics in so they could rush her mum to hospital.
Sonya was told she had suffered a subarachnoid haemorrhage – a life-threatening type of stroke caused by bleeding on the surface of the brain.
The previously-mobile mum-of-4 spent 14 days in hospital and had to practice how to walk again.
Sonya, from Newton-le-Willows, said: "I didn't have chance to grieve for my mum, it was a trauma because I couldn't get my head round it.

"It was also really traumatic for my four-year-old because her Nan had died two months before I got taken to hospital.

"Seeing her going through that pain, she became withdrawn.

"Every time you go to sleep you think it is going to happen again – even now."

After her haemorrhage, Sonya, who already had several mental health conditions, found her memory had got worse and she was struggling to take in information like she did before.
To make matters worse, the shock stroke came just two months after her mum Sandra died aged 64.
As she has trouble with her memory and finds it difficult to process new information, routine is essential to Sonya.
Having had help from The Brain Charity's free counselling service before, she knew how vital it was to talk to someone.
So when COVID-19 turned the UK upside down, she used our phone befriending service as a vital release from the daily pressures of being a single mother in lockdown.
Sonya said: "It's been brilliant – I'm home alone with the kids with no one to talk to.

"Sometimes people speak to you as if you've just had a twisted ankle or something.

"Because I don't look like I've got anything wrong with me they don't take it seriously.

"It's so good to have someone who treats me like they understand. I needed that. The Brain Charity is heaven sent – I would be lost without it."