Our patrons
The Brain Charity are proud to have the support of the following distinguished patrons who generously give their time to support our work.
Roger Phillips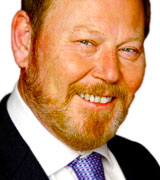 Roger Phillips is a well known broadcaster who recently retired from BBC Radio Merseyside. For many years, his daily lunchtime phone in show was essential listening for thousands of listeners. Roger was born in Manchester, and studied at Cambridge University, arriving in Liverpool as an actor in the early 70s to join the Everyman Theatre. He subsequently worked as a hackney cab driver, before falling by chance into a role in local radio, at BBC Radio Merseyside, in 1978. He has worked as a broadcaster since then, apart from a short break when he went to the West End to perform in a Mike Harding show called 'One Night Stand'.

Roger has been a patron of The Brain Charity for many years and is in regular attendance at our events. He usually hosts annual fundraising ball and rounds off our Head Matters Day during Brain Awareness Week.

Roger said: "The Brain Charity is beginning to register much more on the national stage, so I'd like to praise all the staff and volunteers for their support, which is ultimately support for all of the people who come through the doors. As The Brain Charity continues to develop, all I can say is onwards and upwards!"
Henry Priestman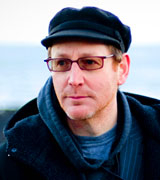 Henry Priestman has spent over 40 years working in the music industry as a songwriter, performer and producer. Originally from Hull in East Yorkshire, Henry made Liverpool his home after arriving to study at Liverpool Art College in the 1970s. Many people will remember him from his time with The Christians, who had chart success with Henry's songs, both nationally and internationally, in the late 1980s and early 1990s. He continues to release and perform music as a solo artist as well as collaborating with others and has written music for TV programmes, commercials and musicals.
Henry became a patron of the Brain Charity in 2020 and wants to raise awareness of the work we do. He said: "After many years of driving past The Brain Charity and wondering what it was they did, it's been great to finally find out about the work they do. Getting to know the staff and volunteers and hear about the variety of help and support they offer not only locally but nationally has been inspirational, and I hope to play a significant role in spreading awareness of what The Brain Charity does as I travel around the country performing at gigs and festivals."
Emeritus Professor Gus Baker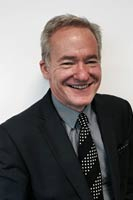 Professor Baker is a former trustee of The Brain Charity, who has remained involved with the organisation as a patron. He is a retired Chartered Consultant Clinical Neuropsychologist who worked equally between clinical practice (The Walton Centre) and research at the University of Liverpool.
Professor Baker is a specialist in the impact of neurological conditions on people's physical, social, psychological and neuropsychological functioning, with an emphasis on epilepsy. He has published more than 240 papers, chapters and books on the impact of epilepsy which have lead to changes in clinical practices internationally.
He has previously been awarded the British Psychological Society Lifetime Award for distinguished contribution to professional psychology, in recognition of his services to epilepsy, and the International League Against Epilepsy Ambassador Award.
A world-renowned expert in his field, Professor Baker is currently Secretary General of the International Bureau for Epilepsy.