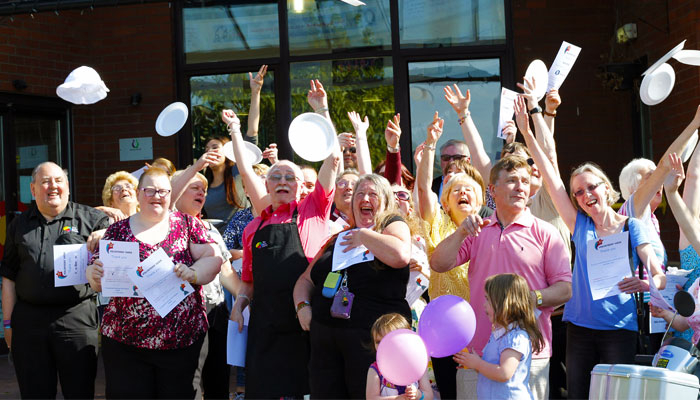 The Brain Charity honoured with The Queen's Award for Voluntary Service
It's the equivalent of an MBE for voluntary groups
We are delighted to be able to let you know that The Brain Charity has been awarded the Queen's Award for Voluntary Service.
This is the highest award given to voluntary sector groups in the UK – the equivalent of an MBE for volunteering groups – and we are immensely proud to be one of just four organisations on Merseyside to have been honoured this year.
The Brain Charity is the only national organisation in the UK which offers support across the spectrum of neurological conditions, such as attention deficit disorder, dementia and stroke, rather than just focusing on one condition.
Since opening our doors, we have helped thousands of people across the country providing them with advice, education and support on their conditions.
Our, Chief Executive Officer, Nanette Mellor, was invited down to Buckingham Palace to celebrate the achievement.
Nanette said: "I would like to thank our selfless volunteers because none of this would be possible without them.

"We have an amazing group that work alongside our dedicated staff to deliver a range of services and activities tailor-made to improve the quality of people's lives on a daily basis."