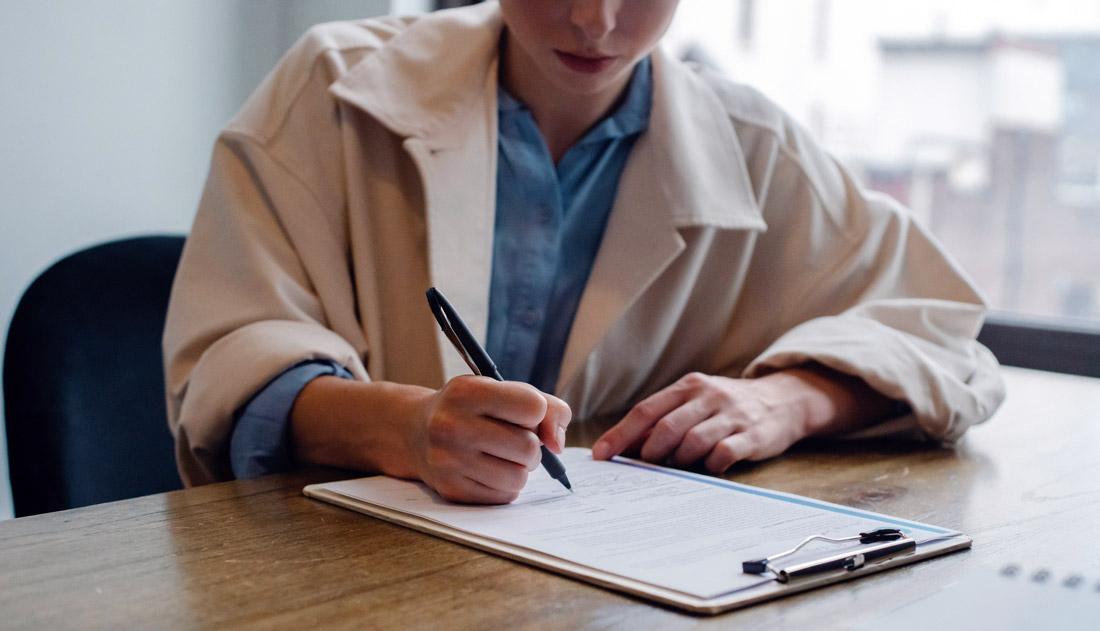 Crime and neurodiversity: how can our systems be improved?
Offenders with neurological conditions can be given little opportunity to turn their lives around
For someone with a neurological condition, coming into contact with the criminal justice system can be frustrating and confusing.
Most worryingly, in many cases it seems to be an experience that leaves offenders with neurological conditions little opportunity to turn their lives around.
Hear, our Another Sign project team share their views on crime and neurodiversity.
Neurodiversity and the criminal justice system: reviewing the evidence
Neurodiversity and the criminal justice system is a hot topic at the moment, following a review of the evidence into neurodiversity in the criminal justice system carried out last year.
This review identified several concerns, including a lack of training and understanding and poorer outcomes for neurodivergent people in all areas of the criminal justice system.
It painted a picture of frustrated staff who wanted to be able to assist but lacked the tools and knowledge, alongside people with often invisible disabilities who needed to be heard, understood and supported.
This is particularly important for people who are spending time in custody.
Reform, rehabilitation and neurodivergent prisoners
Our criminal justice system is built on the premise that punishment should include the ability for rehabilitation and reform to avoid reoffending in the future.
But without proper consideration of people living with neurological conditions and those considered neurodivergent, is there really any way to achieve this?
There is no question that if someone has committed a crime they must be held to account. But how society does this should be informed by their potential trauma, adverse childhood experiences and potential disability.
Imagine that you have emotional processing problems due to a brain injury, all of a sudden you have to deal with a system that is not equipped to help you.
You are not given information about what is happening to you that is easy to understand, prison-based education you can access and work in the community that you can engage in safely.
The 2021 neurodiversity in the criminal justice system review reminds of the equality and inclusion objectives set out by the Ministry of Justice, and states that fair treatment, outcomes and equal access is not currently being achieved for all people with a neurological condition.
Best practice in the criminal justice system and how to improve
There are some excellent pockets of good practice across the country, where accessible Easy Read fact sheets are used in courts and prisons and short assessments are undertaken to quickly identify any potential disabilities and refer on for better support.
In some places, environmental considerations have been made, like making quiet areas in custody suites.
However, this is far from standard practice. All too often, neurodivergent people are treated as a problem without anyone taking the time to find a better way to support them.
While it's clear there are dedicated and compassionate professionals working in the criminal justice system, there are more than 600 different neurological conditions in existence.
Not everyone can be expected to be an expert, but by being aware of the potential signs of an undiagnosed condition or existing disability, you can make sure the people you are working with can get the right help and support.
This in turn will reduce reoffending, support a safer working environment for staff and give offenders the equal opportunity to turn their life around.
The Brain Charity's Another Sign project
The Brain Charity is currently undertaking research across Merseyside to identify good practice and make recommendations for the Merseyside Violence Reduction Partnership.
This will include a package of tools, training, assessments and environmental adjustments to support people with neurological conditions and all those working with them.
If you have experience with the criminal justice system and have ideas of how it could be improved, please click here to complete our short survey.
If you are someone working within the system who wants to share insights and expertise to improve practice, please complete this survey.
Alternatively, to get in touch and let us know your thoughts and ideas, email The Brain Charity's Another Sign project on anothersign@thebraincharity.org.uk.