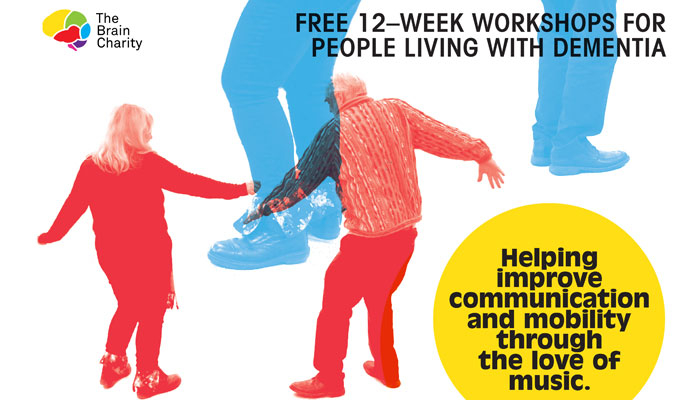 Music Makes Us! The Brain Charity's musical dementia workshops go virtual
The speech and language therapy through singing and physiotherapy through dance workshops are now online
We understand that the past year has been especially tough for people living with dementia. We also know music can play a vital role in their daily care – it stirs memories, reduces agitation and creates moments of joyful connection.
That's why over the last few months, our small dementia project team has been busy recording and filming the music-based therapy workshops we usually do in the community, so they can be shared in households and care homes across Merseyside and all over the UK.
Our 12-week video programme is made up of six singing workshops, with a focus on speech and language therapy, and six dance workshops coupled with physiotherapy – all set to familiar classic tunes to keep participants engaged. If you sign up to take part, you will receive one email per week containing a specialist exercise video and guidance on how to join in safely.
During the 12 weeks, you will also have the opportunity to consult with our speech & language therapist and physiotherapist, to speak about any specific issues you, or the person you care for, might be facing.
Kym Ward, dementia project coordinator at The Brain Charity, said: "We hope that now they can be useful for loved ones at home, for residents in care homes and, when it's safe again, for participants in community settings."
To sign up for this email package, please visit this page or email kym@thebraincharity.org.uk