During the COVID-19 pandemic, The Brain Charity's dementia team created a 12-week online programme for people living with dementia and their family members and carers.
Our Music Makes Us! singing workshops with a focus on speech & language therapy and dance workshops coupled with physiotherapy are now accessible to people from anywhere in the world as interactive YouTube videos.
Our series takes participants through useful exercises, practical tips and lively songs to get engaged and active.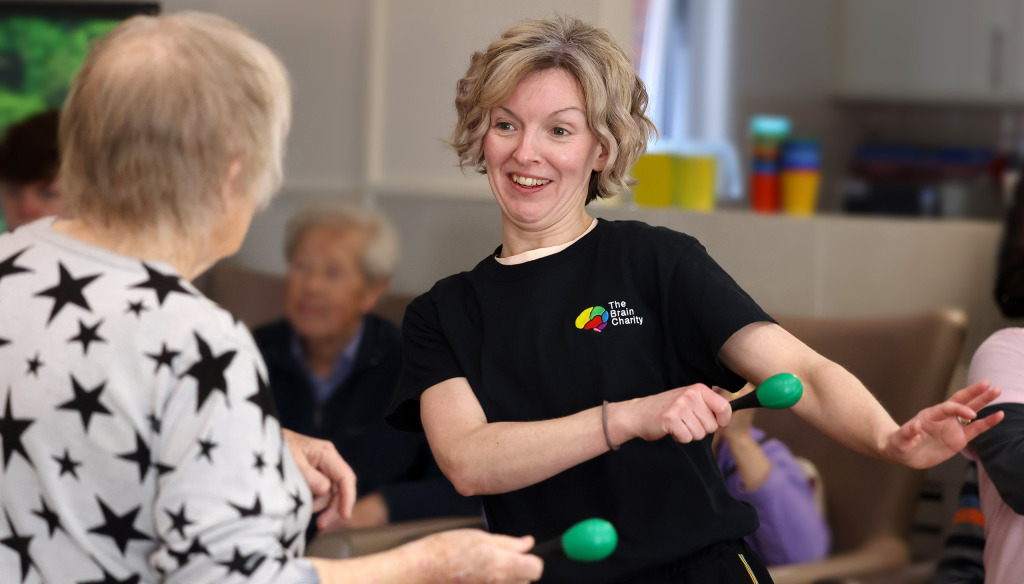 What's involved
If you sign up to take part in the sessions, you will receive one email per week for 12 weeks. Each email will contain a specialist exercise video and guidance on how to join in safely.
Our specialist team will accompany you on this journey – during the process, you will have the opportunity to have a one-to-one consultation with our speech & language therapist or physiotherapist. This can cover any specific issues you, or the person you care for, might be facing.
How to take part
To sign up, please fill out the form below, and we will be in touch.
If you would like more information about our in-person community workshops, or work at a care home and would like to discuss running the programme, please call 0151 298 2999 and ask for Kym or email kym@thebraincharity.org.uk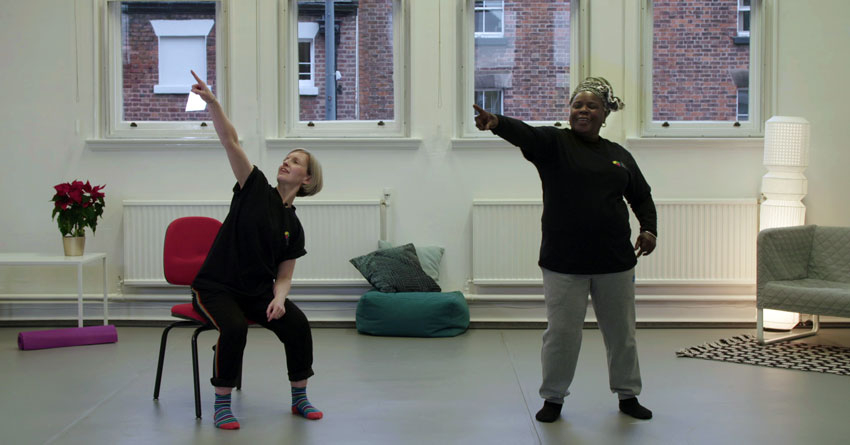 If you would like to receive general updates about the work The Brain Charity does, tick: 'I'd like to receive news from The Brain Charity'.
Sign up to Music Makes Us! Online
Register now to receive our 12-week dementia video programme.
You can choose to receive full weekly emails for carers or a simplified dementia-friendly version to go straight to the participant. The simplified version does not mention dementia. If you would like this, tick yes to 'receive non-dementia version' below.
Please tick the box below if you would also like to receive general news and updates from The Brain Charity.

Thank you to Quilter Cheviot Investment Management for funding this project.