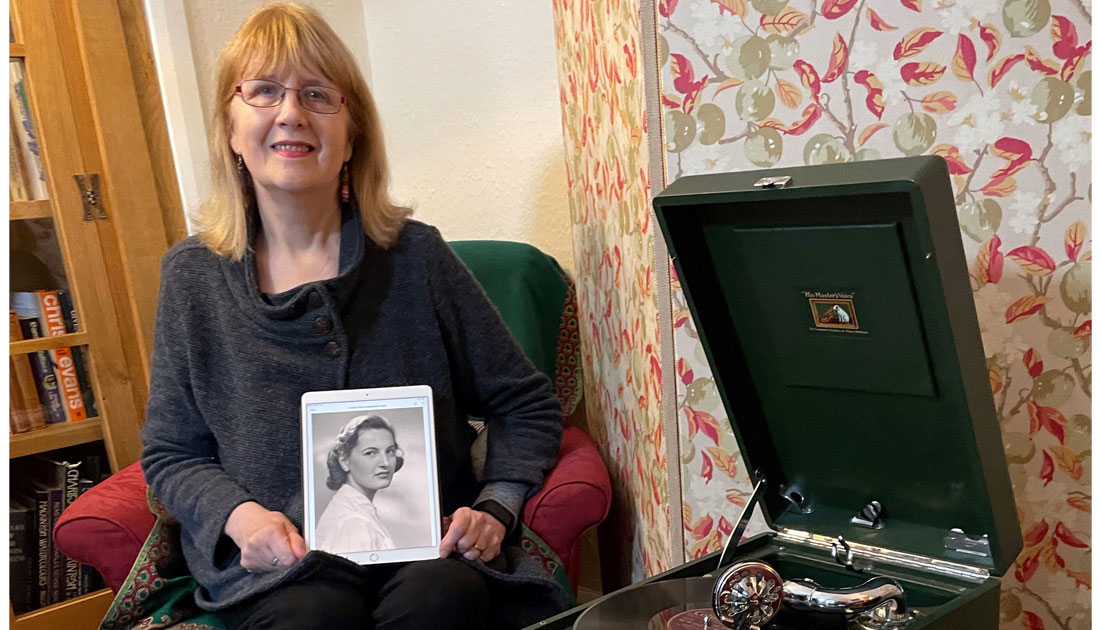 SPOTLIGHT ON: Playing 'My Mother's Music' to support people living with dementia
Rita Leaman plays her mother's record collection on a 1939 gramophone for people with dementia to enjoy
When the UK's second lockdown started in October 2020, Rita Leaman sat in her cottage and thought 'what can I do, with what I've got?'
Her thoughts turned to her mother's 1939 gramophone and record collection, which sat in a cupboard in her home near Scarborough, North Yorks, doing nothing.
An 80-year-old living with dementia, Paul Harvey, had recently gone viral after his son Nick posted footage of the former music teacher improvising a song on his piano with just four notes.
Rita knew the value of music in memory loss as she had seen the evidence some years before with her own mother, who had vascular dementia. And so her project 'My Mother's Music' was born.
Twice a week, Rita plays a single from her mother's record collection from the 1930s and 40s, records it and, with husband Adrian's help, edits the footage before sharing to YouTube.
She hopes her project will help carers, friends and family helping people with memory loss and dementia reconnect with past times. To listen to the playlist, visit Rita's 'My Mother's Music' page on YouTube.
To find out more about The Brain Charity's Music Makes Us! workshops for people with living with dementia, email: kym@thebraincharity.org.uk or sign up here.