It can be extremely hard to find a good quality solicitor with the specialist expertise needed to support you with one of the difficult and complex problems you may face as a result of a brain injury or other neurological condition.
For this reason, The Brain Charity works with a panel of three trusted legal partners to ensure our clients have access to the highest-quality service possible.
They are Potter Rees Dolan, Slater and Gordon and Alderstone Solicitors.
Qualified & trusted professionals to support you and your family
It is of vital importance we only offer our clients a service which is experienced, trustworthy and reliable.
We have chosen to recommend these law firms because we are confident they are well-respected and have the skills you need, as well as being understanding, friendly and above all excellent within their specialist areas.
There is no requirement for you to speak to or use the legal specialists we recommend, but please get in touch using the form below if you would like us to help you contact our legal team.
Serious Injury Solicitors
Our aim is to provide the very best client care and guidance. We are a highly passionate law firm, willing to go the extra mile so you enjoy the best possible service, and are given every chance of securing the best possible outcome. We are specialist lawyers with many years' experience in dealing with claims of the utmost severity and complexity. We take pride in acting for you in a caring, professional and sensitive manner – always putting your interests and needs first.
Meet some of the team at Potter Rees Dolan:
Hugh Potter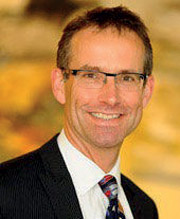 For almost 30 years, Hugh has acted on behalf of clients with severe brain and spinal cord injuries, achieving record settlements and with a reputation recognised nationally.
Jeanne Evans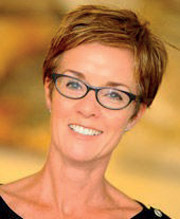 Jeanne has specialised in acquired brain injury for over 20 years and is a keen supporter of the real life gains specialist rehabilitation can achieve. Jeanne is also acutely aware of the importance of supporting the wider family, echoed in her role as Secretary for Headway Liverpool.
Helen Shaw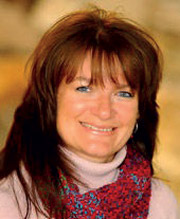 Helen has specialised for over 25 years in spinal cord injury claims and head injuries, mainly as a result of motorcycle accidents and accidents at work. Helen is Secretary of the Spinal Injuries Association Merseyside, and of Headway South Cumbria.
Greg Poole
Greg specialises in Court of Protection work, supporting and advising individuals and their families, who need advice and support with their financial affairs. He also advises in relation to wills, powers of attorney and other private client matters.
As well as specialist legal expertise and experience, you will need a legal team that supports you and your family's financial, emotional, and practical needs. Every injured person is different and faces unique challenges, but we work to put a legal, clinical and care network around you and your family to give you the best chance of living a full life.
Whenever possible, Alderstone Solicitors will quickly secure interim payments to ensure that financial, education and rehabilitation needs are addressed, and you can start building your future.
We can also help you:
• Access private medical insurance policies
• Get pay-outs from critical illness policies
• Obtain early interim payments to alleviate financial burden on clients and their families
• Arrange early rehabilitation
• Open up an early dialogue with insurance companies
• Help suspend payments with debts, mortgages, banks, utility companies and mobile phone providers
Meet some of the team at Alderstone Solicitors:
Quentin Underhill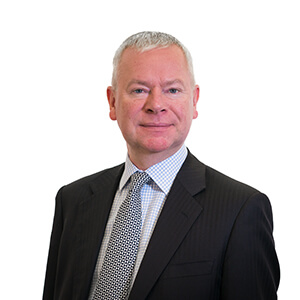 Quentin is a Partner and head of our Serious and Catastrophic Injury Department. He has nearly 30 years' experience and specialises in life-changing injury and clinical negligence cases including claims of the utmost severity, spinal injuries, amputations, brain injuries, psychiatric injuries, claims involving chronic pain and fatal accidents.
Leanne Tattam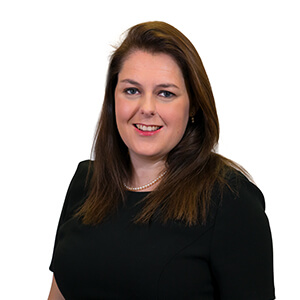 Leanne is an experienced Partner with the firm specialising is a wide range of catastrophic injuries arising from both traumatic accidents and clinical negligence. She guides, not only our clients, but also their families through the complicated and lengthy legal process whilst taking a hands-on approach. Leanne works closely with families to liaise with rehabilitation, therapy, medical and care professionals, dedicating time to finding the right people to work with you and your family to get the most from your future.
Chris Bolton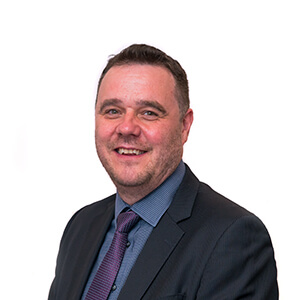 Chris is a Partner with more than two decades of specialist experience in serious injury compensation cases involving brain injury, spinal injury, chronic pain, and fatal accidents. Whenever possible, Chris' approach is rooted in recovery, rehabilitation, and empathy. He supports our clients and their families to go on and live the best life possible.
Claire Cully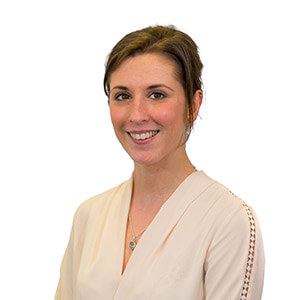 Claire is a dedicated and experience Serious and Catastrophic Injury Solicitor. She aims to help people recover enough to be able to move on with their life, or if that is not possible, to fund the support network of therapists, carers and other professional experts needed to enable them to make the most of their lives after a life-changing injury.
Who we are
Slater and Gordon is a leading national law firm specialising in all aspects of serious and specialised personal injury and particularly cases where there have been injuries at or around the time of birth. We offer a complete service for all life's legal needs, working from regional offices to offer a tailored, local service. We represent all those affected by serious, life changing brain injuries and birth injuries, and their families to support them through a difficult time.
What we can offer you
Whether you're enquiring on behalf of your child because you and your family have experienced a traumatic birth, or you have serious injury, we're here to help and will guide you through the legal process every step of the way.
We're compassionate and empathic and our experts with many years' experience in birth injury and brain injury claims understand what you and your family are going through at this difficult time. We will work with you to investigate what has happened, seek accountability where mistakes have been made, and push for lessons to be learnt so other families are not put through a similar experience. We will offer practical assistance from day one.
Our welfare benefits team will assist with early access to statutory support; we will engage with hospital services where there is an internal investigation into a serious mistake, and we will begin immediately with the legal preparation of the case so that you are in the best position to take advantage of interim damages payments. These are a means to secure rehabilitation, therapy, equipment and home adaptations so that you are not waiting to the end of the case before you can start putting life back on track.
Our service
Our approach is to provide a first-class legal service with care and compassion. Representing those who've sustained a serious injury is a specialist field and we're careful to match the right case with the right lawyer.
We have specialist birth injury, brain injury and other serious injury lawyers with a specific focus on:-
• Medical negligence
• Accidents at work or in public/private places
• Accidents abroad from either being on holiday or working away
• Road Traffic Collisions
At Slater and Gordon, we also have departments who can advise on trusts, Court of Protection issues, rehabilitation and welfare benefits to assist our clients as part of their claim.
Why choose Slater and Gordon
• We achieve excellent outcomes for our clients
• Our experts have many years' experience and aren't afraid to take on the most challenging of cases to fight for our clients
• Facilitating the best care, rehabilitation and recovery for our clients is paramount
• We provide first-class legal representation with compassion, empathy and skill
• We're a leading consumer law firm with experts all over the UK
Meet some of the team at Slater + Gordon:
John Doyle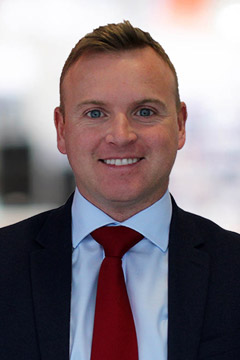 John has recovered millions of pounds in compensation representing adults and children in all manner of clinical negligence claims including brain and spinal injury, birth injury (mother and child – 3rd / 4th degree tears, CP, Shoulder Dystocia), neurological injury / CES, delayed diagnosis of cancer, surgical error, and fatal accidents.
Helen Barry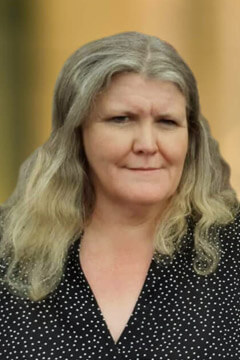 Helen has acted on behalf of clients with severe brain and spinal injury for over 30 years achieving multi million-pound settlements particularly in cases involving injuries to children at or around the time of birth. Her special interests are in the fields of obstetrics and paediatrics.
She has pursued complaints to the General Medical Council where there are issues of serious professional misconduct. She understands the needs of the individual and their family particularly in their quest to obtain answers. She has a formidable reputation both locally to Merseyside and nationally.
Ben Gent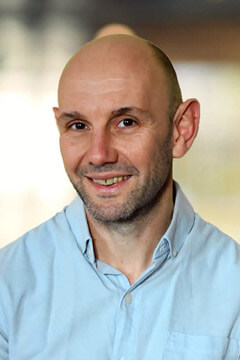 Having specialised for over 20 years in cases involving maternity care and injuries related to childbirth, Ben is committed to understanding the day-to-day challenges faced by families and using the legal process to deliver fast, practical support.
Mike Knott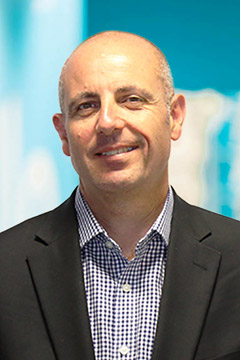 Michael is an experienced Court of Protection lawyer with decades of experience managing personal injury awards for clients who have experienced un-imaginable life-changing events. Michael manages the affairs of clients across the UK, as well as clients in Australia, New Zealand, Northern Ireland, France, Italy, Poland and India.
If you have a legal enquiry that you think we could help with, please get in touch using the form below: