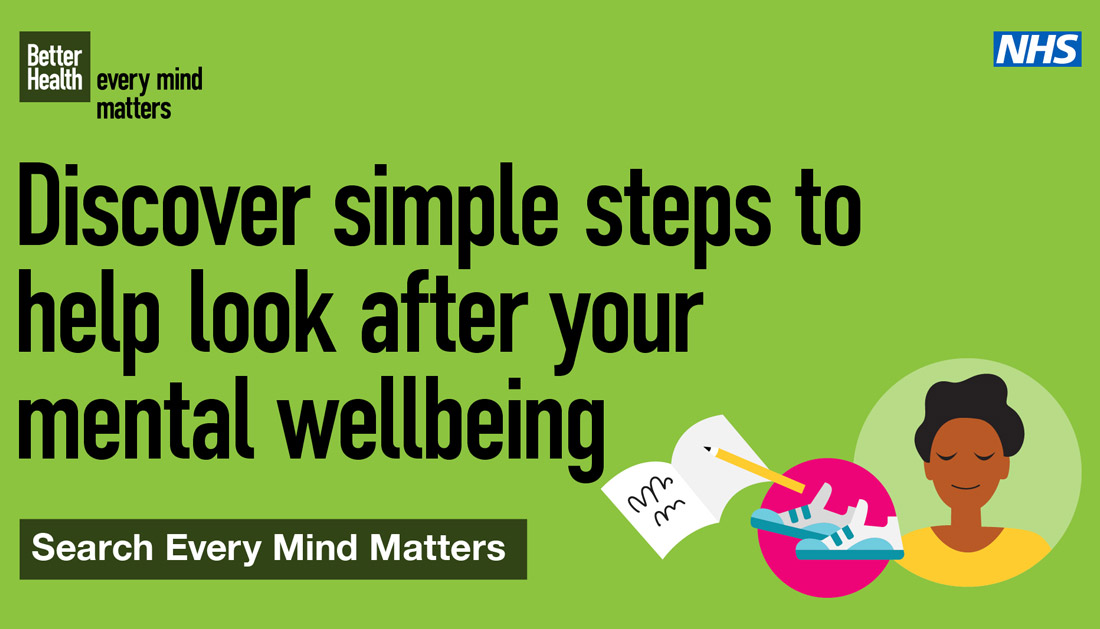 SPOTLIGHT ON: Every Mind Matters shows how small things can make a big difference
The new NHS initiative aims to support the nation's mental wellbeing
The impact and experience of the past 18 months has been difficult for us all. That's why it's so important to look after our mental health and wellbeing.
Better Health, an NHS initiative, launched the Every Mind Matters campaign to support the nation's mental wellbeing. The campaign aims to show the little things we can all do and how these can make a big difference; helping us to lead happier, healthier lives and cope with life's challenges.
If you are struggling with your mental health, you can sign up for a free, NHS-approved Mind Plan. By answering five simple questions online, adults will get a personalised mental health action plan with practical tips for helping deal with stress.
When it comes to taking care of your mental health, having a plan is a great first step. The tips in the Mind Plan have been chosen by clinical experts to help you find what works for you, and have been designed to fit into your everyday routine.
However, if something doesn't work for you, you can swap it for a different tip. If you are awaiting a counselling appointment at The Brain Charity, you can complete the Mind Plan online and discuss this with your counsellor.
Every Mind Matters conversation cards have also been put on all tables in The Brain Food Café to encourage everyone to talk about their mental health.
Visit the Every Mind Matters website today to get your free, personalised mental health action plan: www.nhs.uk/every-mind-matters
The Brain Charity's SPOTLIGHT ON series highlights the work being carried out to raise awareness of different conditions by charities, groups and individuals.
To submit an article, email communications@thebraincharity.org.uk