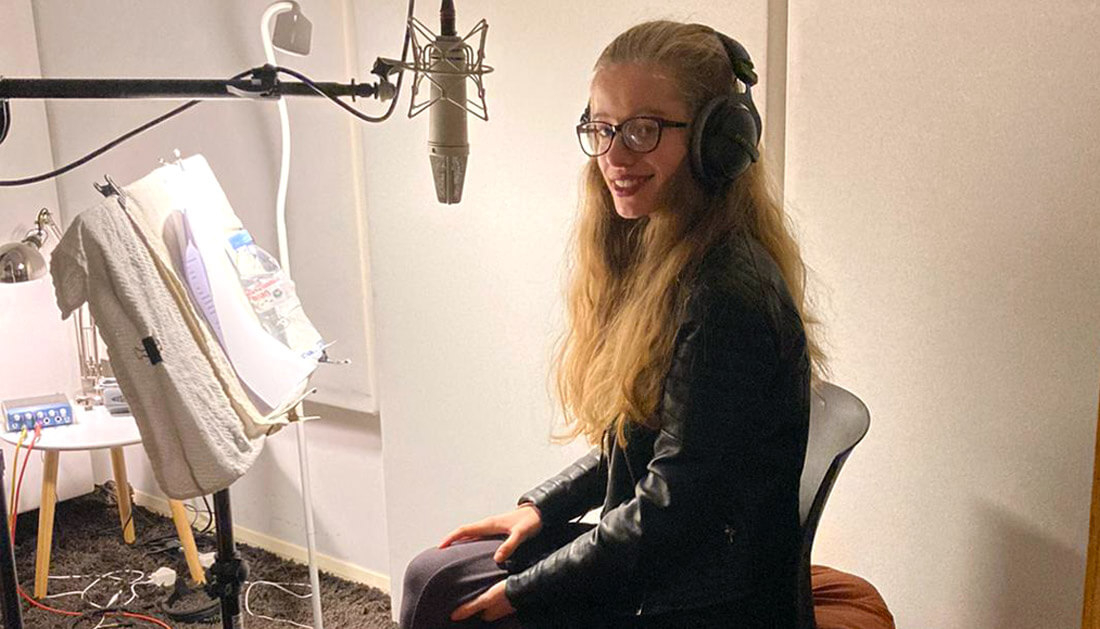 SPOTLIGHT ON: Opening a window into Asperger's – with poetry
Autistic poet Ella takes inspiration for her work from her experiences of Asperger's
Ella Sanderson is a talented, 22-year-old poet from Ilkley in Yorkshire. She has high-functioning Asperger's and draws inspiration for her work from her experiences with the condition.
Asperger's is a form of autism, which people are born with and which causes them to see, hear and feel the world differently from neurotypical people. Often, people affected by Asperger's have difficulties with social interaction.
Ella finds small talk hard, but she has found freedom through expressing herself in verse. She even enjoys performing her work now – something which seemed unimaginable to her at one time.
This summer Ella had some of her audio work played on the Huw Stephens show on BBC Radio 6. In the segment she spoke her poetry over a soundscape created by sound designer Eloise Whitmore.

She said: "I love how the work captures my Asperger's in sound. We recorded it in my garden and in a studio in Manchester. I loved being in the studio. I felt so important, even though the headphones hurt!

"I hope my work can inspire people with autism and Asperger's to keep going, and educates neurotypicals on what Asperger's and autism is and how they can help people with it."
You can read some of Ella's powerful poetry and watch some of her performances on her website here.
The Brain Charity's SPOTLIGHT ON series highlights the work being carried out to raise awareness of different conditions by charities, groups and individuals. To submit an article, email communications@thebraincharity.org.uk