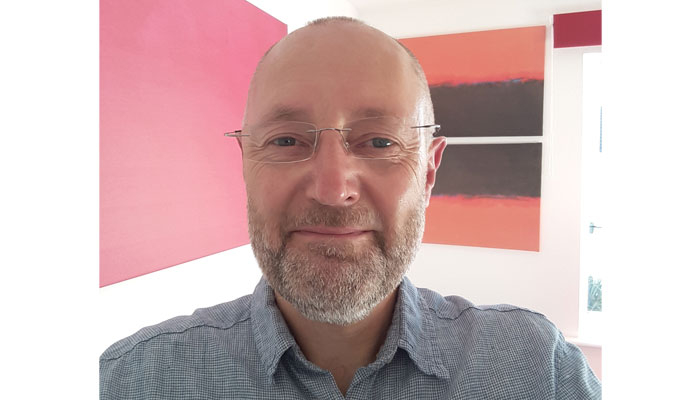 SPOTLIGHT ON: Brain tumour survivor films video diary while having radiotherapy
After being diagnosed with an acoustic neuroma, he shared daily vlogs
A brain tumour survivor has shared a video diary filmed as he underwent six weeks of radiotherapy.
David Williams was diagnosed with an acoustic neuroma, a tumour on the nerve between the brain and the inner ear, in December 2019 aged 57.
He filmed 46 videos of himself as he had radiotherapy treatment at the Clatterbridge Cancer Centre on the Wirral, with his final clip posted two weeks post-treatment.
David, who previously attended a support group at The Brain Charity, has also changed career since his tumour was discovered and is now sharing his story to prove life does not have to end after a diagnosis.
He said: "When I was diagnosed, it took a while to sink in.

"For the first time in my life, aged 57, I couldn't see a future for myself.

"In 2014 I'd left my career behind. I'd had 12 hours of open heart surgery in 2012, and my marriage of 25 years had broken down. I needed a break.

"I am still going through a period of readjustment, and in many respects starting again.

"I hope very much that the video diary is of help to others."
David, who previously worked in training, development and coaching for 20 years, has now set up a life coaching website, Positive Conversations.
He said: "After the dust settled with the tumour diagnosis, perspective regained, a return to coaching was the obvious solution.

"A positive conversation was something I needed after my diagnosis. Anyone needing the same can find it with me."
To view the video diaries, visit David's YouTube page here. and to find out more about Positive Conversations go to: www.positive-conversations.co.uk
The Brain Charity's SPOTLIGHT ON series highlights the work being carried out to raise awareness of different conditions by charities, groups and individuals.
To submit an article, email communications@thebraincharity.org.uk