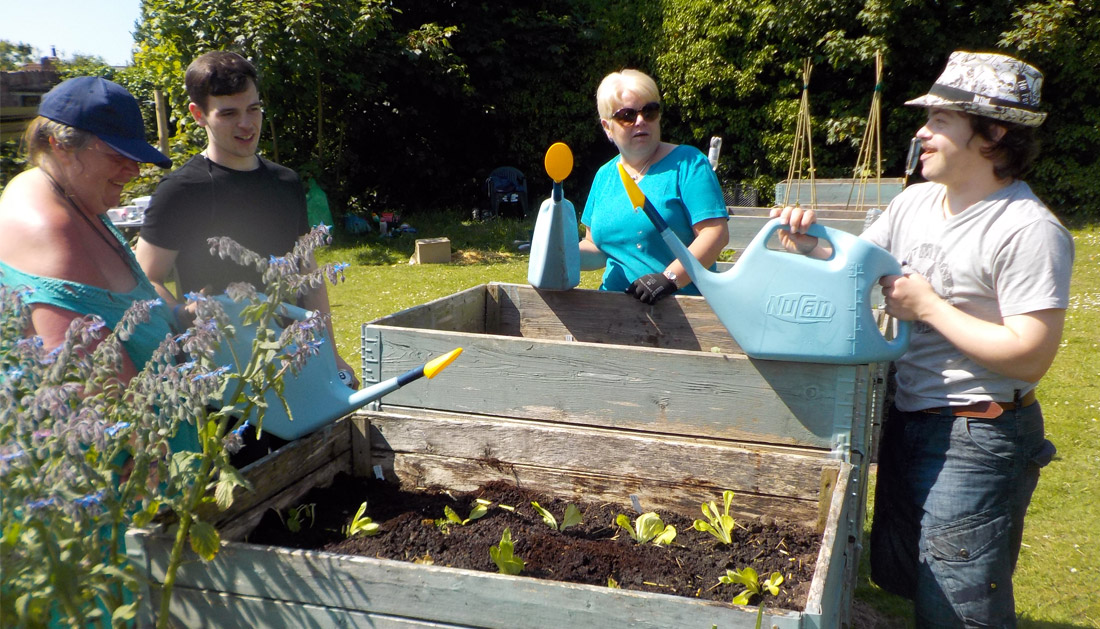 SPOTLIGHT ON: Planting the seeds of recovery – how therapeutic gardening transforms lives
Growing Sudley CIC uses fun, healthy outdoor activities to nourish soul and body
Growing Sudley CIC is a not-for-profit gardening project based at Sudley Estate Park in south Liverpool.
Since 2017, the organisation has provided therapeutic gardening for our clients – using fun, healthy outdoor activities to nourish soul and body.
Their social and therapeutic horticulture group meet weekly from spring to autumn, and continued sessions through the winter during the pandemic, between lockdowns.
As well as gardening, Growing Sudley's practitioners run nature therapy sessions, forest schools and workshops in art, outdoor cooking and in making natural dyes and herbal balms from the produce grown.
Organisers now plan to further develop the site's historic but dilapidated walled garden into a therapeutic space.
They also want to turn a derelict council building into a therapy and wellbeing centre, providing an income stream to support their work.

Board member Lucy Dossor, who has been working with the group for five years, said: "Our activities not only get people out in the fresh air and sunshine, they create a space to be mindful and focussed and to express ourselves in harmony with the natural world.
"The benefits are multi-layered, from the physical (being active, obtaining vitamin D, fresh air) to the psychological (learning skills, communicating, observing) and the social (connecting with others, contributing to group practice).

"The Brain Charity welcomed us with open arms – they believed in us and saw our vision for turning an underused space into a therapeutic garden.

"Their support has been really important and it's been a joy to work with such a dynamic and creative organisation – not to mention their amazing members."
Growing Sudley is now focussed on future survival and is fundraising for renewable technology to make the building low carbon. Support them here: www.spacehive.com/growingsudleyeco.
The Brain Charity's SPOTLIGHT ON series highlights the work being carried out to raise awareness of different conditions by charities, groups and individuals. To submit an article, email communications@thebraincharity.org.uk