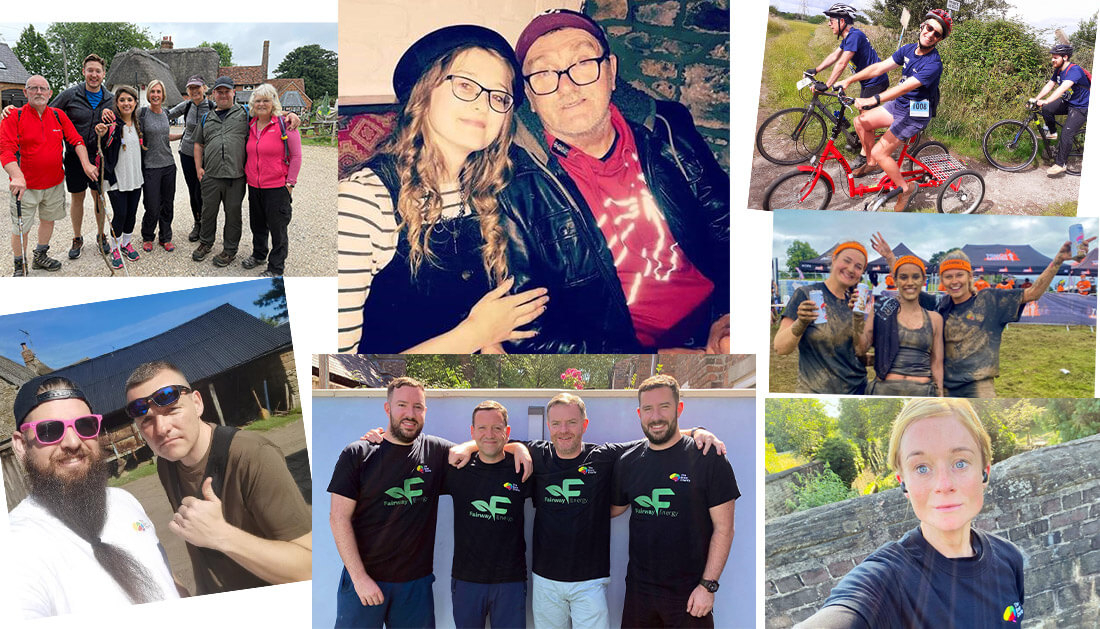 Stunning summer fundraising success as donations roll in for The Brain Charity
Our dedicated fundraisers raised nearly £10,000
The sun may not have shone brightly all summer, but many rays of hope for people with neurological conditions were certainly provided by our committed fundraisers.
In June, Helen, Val, Chris, Crystal, Hilary, Richard, Ian and Adam, laced up their walking boots to tackle a non-stop 30-mile trek across Oxfordshire.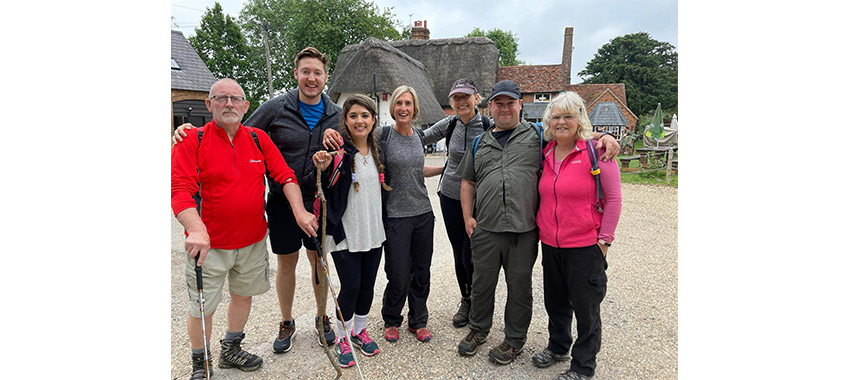 This was in memory of Paul, their husband, father and friend, who they lost to a brain aneurysm two and a half years ago.
The determined group smashed their £1,000 target, raising more than £2,500 for The Brain Charity.
But they weren't the only supporters left with tired legs, as three super-fit fitness fanatics took on the David Goggins 4x4x48 challenge in The Brain Charity's name.
The frankly gruelling fundraising feat sees participants run 4 miles every 4 hours for 48 hours – a total of 48 miles.
Childhood pals Damian & Adam raised £1,065 in memory of Adam's dad Steve, who sadly passed away from a brain tumour in 2019.

Leah meanwhile collected more than £1,100 in honour of her partner, who needed an emergency operation last year after finding out he had a 3mm brain aneurysm.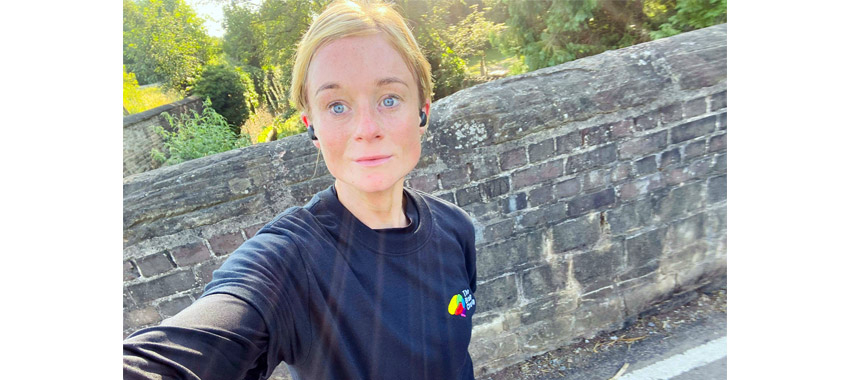 Friends Lou, Liz and Nim proved a bit of mud was no match for our Brain Charity t-shirts as they tackled obstacles galore at a Tough Mudder event – raising over £300 in the process.

And intrepid supporters Liam, Kieran, Chris and Kevin raised nearly £4,000 when they tackled Man vs Lakes, a 32 mile run through the Lake District, in 30 degree heat.
The dedicated foursome crossed quicksand, climbed mountains & swum lakes between Morecambe Bay and Coniston because cerebral palsy is a cause close to their hearts.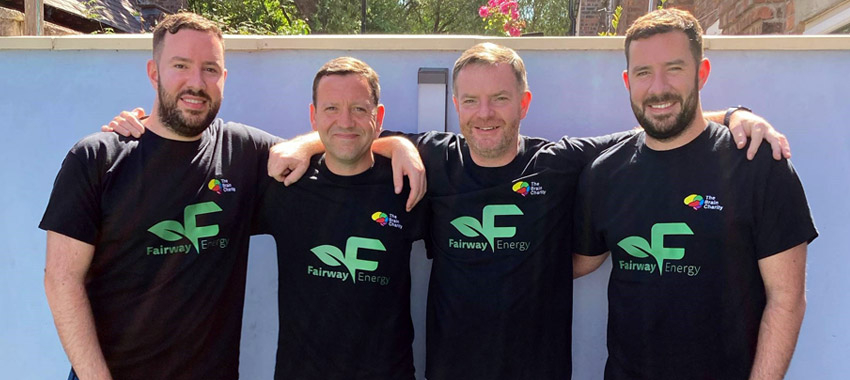 Musician Bryony's fundraising was music to our ears as the Welsh singer songwriter wrote beautiful track 'The Greatest' in memory of her grandpa Tony, who had frontotemporal dementia and passed away in October.
The folk-pop artist asked everyone who listened to her track to make a donation to The Brain Charity, and raised more than £100.
Bryony, who described Tony as "a massive music lover and my biggest supporter", said she had seen first-hand the positive impact music can have on people living with dementia.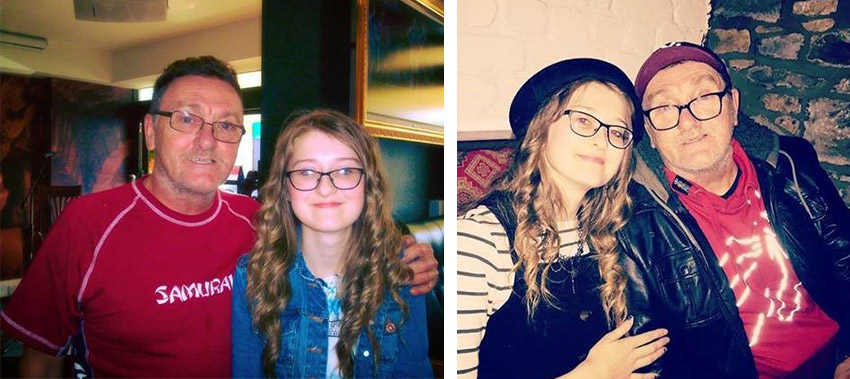 Finally, closer to home our volunteer Andrew smashed the final six miles of the Liverpool Chester Liverpool Bike Ride – raising £920 for our cause.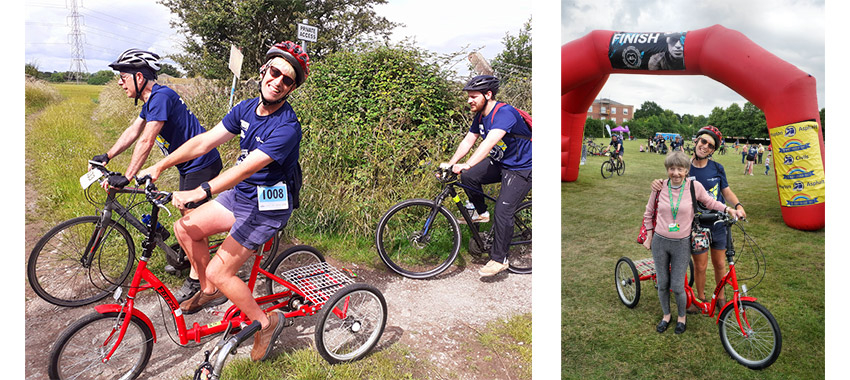 Those featured are just a small number of The Brain Charity's committed donors, supporters and fundraisers. We are so proud of and grateful for everyone who fundraises for our cause to help people with all forms of neurological condition lead longer, healthier, happier lives.
Going forward, we'll be including a fundraising round-up in each edition of The Nerve newsletter.
If you'd like your efforts to be included, just email fundraising@thebraincharity.org.uk