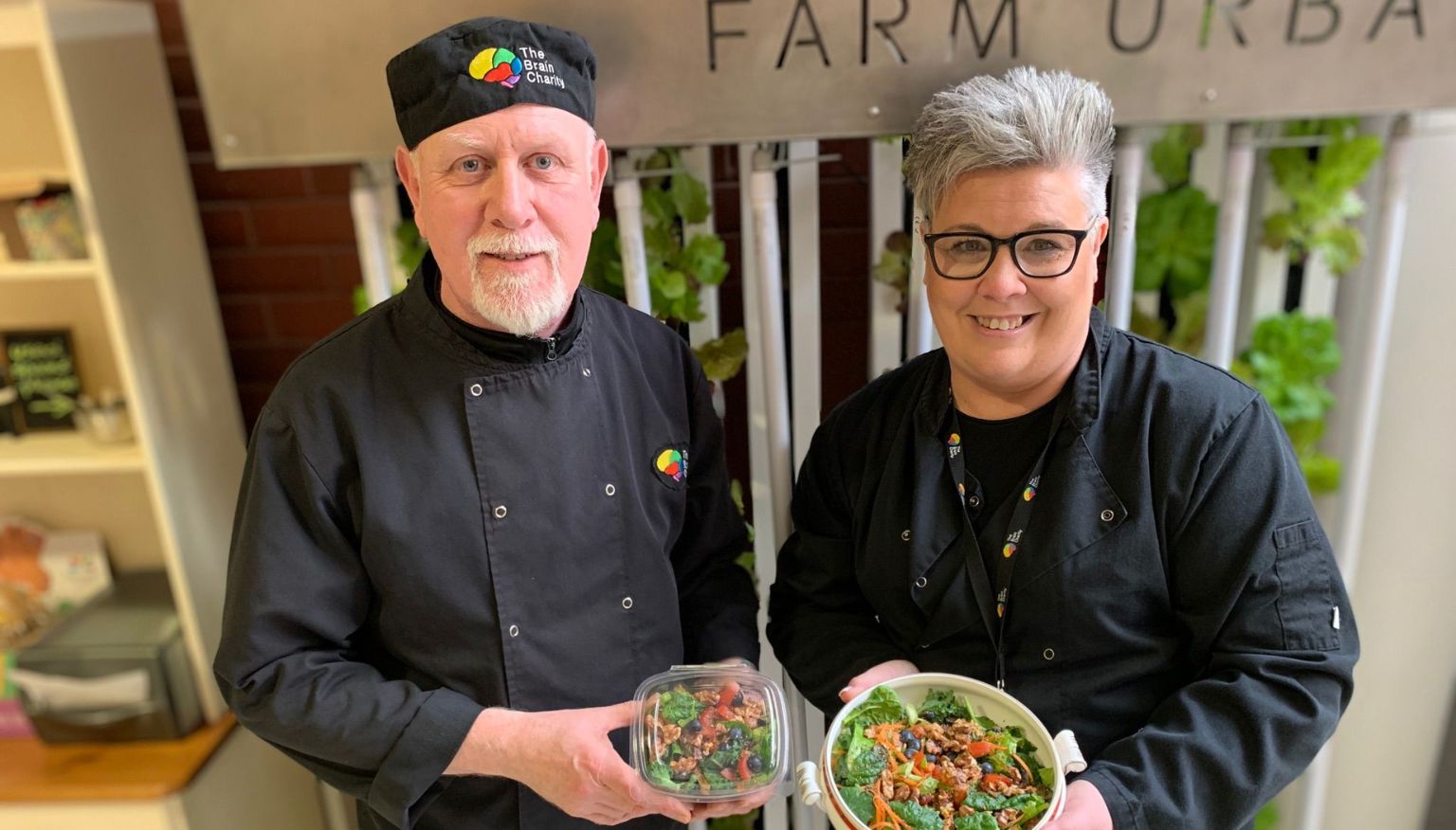 We're joining the food revolution! Edible wall providing hydroponically grown food for Brain Food Café
The Brain Charity now has its very own edible wall, which uses hydroponics to grow sustainable salad
Thanks to Farm Urban's Greens for Good programme, The Brain Charity is now proud to house an edible wall inside our centre.
This 2m by 1.8m structure will be keeping The Brain Food Café stocked with free, fresh and delicious leafy greens, herbs and salad, grown using a hydroponic system.
We'll also be using the edible wall to teach our clients how to grow healthy, sustainable food using hydroponics.
Hydroponics is a farming method which is soilless and pesticide-free (food is grown indoors using LED lights and circulating water).
Courses begin this autumn, and we hope they will:
Improve participants' mental health (after all, taking care of plants is a known mood booster)
Help clients learn new skills
Empower people to make healthier choices for their diet and for the planet.
If you would like to take part, please email activities@thebraincharity.org.uk to register your interest.