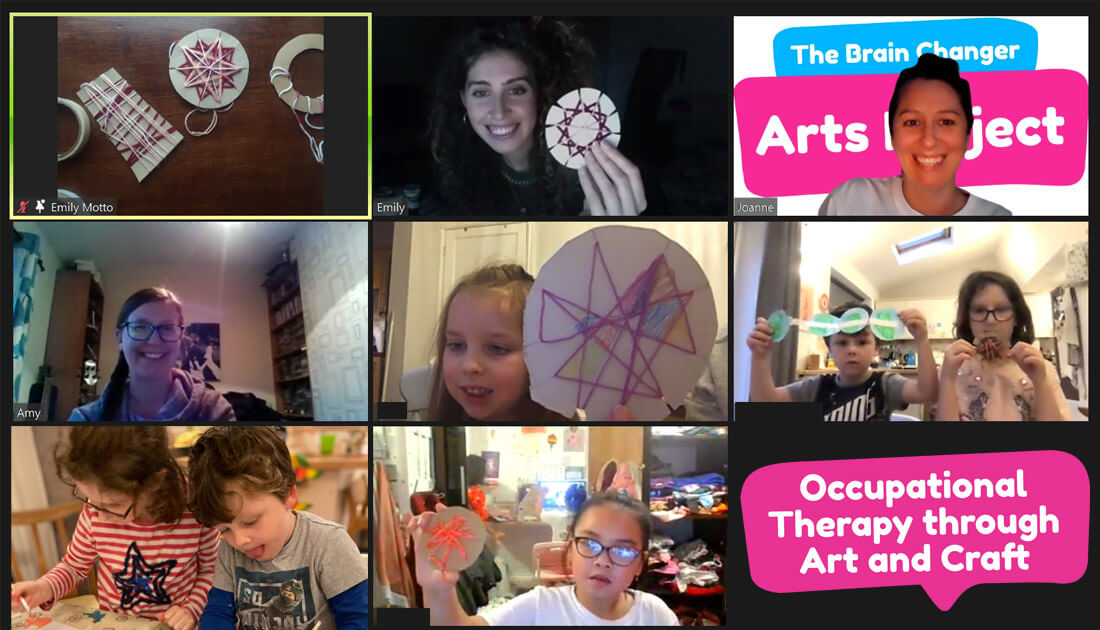 Four artists who used their art to work through health difficulties
You need to know about these creatives who channelled their conditions into incredible artworks
Emily Motto, art tutor for The Brain Charity's Brain Changer Arts Project, has written this guest blog on four inspirational artists who used their art to work through health difficulties.
All four artists have inspired crafts created by children taking part in the project's occupational therapy through art sessions. These are open to children with any form of neurological condition, aged up to 18. Sign up here.
---
Judith Scott
Judith Scott was born with Down syndrome and had scarlet fever as an infant, which caused her to lose her hearing.
In her forties, she enrolled at the Creative Growth Art Center in Oakland, California. She worked there five days a week for 18 years, producing over 200 works of art.
For Scott, the act of creation was her way of communicating with others. Her abstract works have been exhibited worldwide – and she outlived her life expectancy by 50 years.

Henri Matisse
In his later years, Henri Matisse employed the cut-out technique he is famous for as a response to being confined to a wheelchair following surgery for cancer.
Rather than painting on canvas, he cut shapes from paper that could be moved around and reassembled – piecing together vast, vibrant 'cut-outs' with the help of his assistant Lydia. These became some of the most celebrated and influential works of his entire career.
Yayoi Kusama
Yayoi Kusama was born in Japan, and became a key figure in New York's avant-garde art scene. She has described how making art is necessary for her to process the mental health issues she's faced since she was a child, which include OCD and hallucinations.
Kusama is known for her endless creations involving repeating dot patterns, images of pumpkins, and vibrant colours. She has said: "I translate the hallucinations and obsessional images that plague me into sculptures and paintings".

Claude Monet
Claude Monet was an incredibly influential painter in France, known for his exquisite use of colour, and for working from his beautiful garden in Giverny. He was diagnosed with cataracts in his sixties and was told to undergo surgery, which he initially refused.
Over the subsequent decade, Monet's paintings became looser and involved more 'rusty' colours as his vision altered. After his surgery, his colour perception returned. However, it is thought that some people who have congenital cataracts removed can then see UV light – which may explain the white, blue and violet tones used in his iconic late water lilies series.