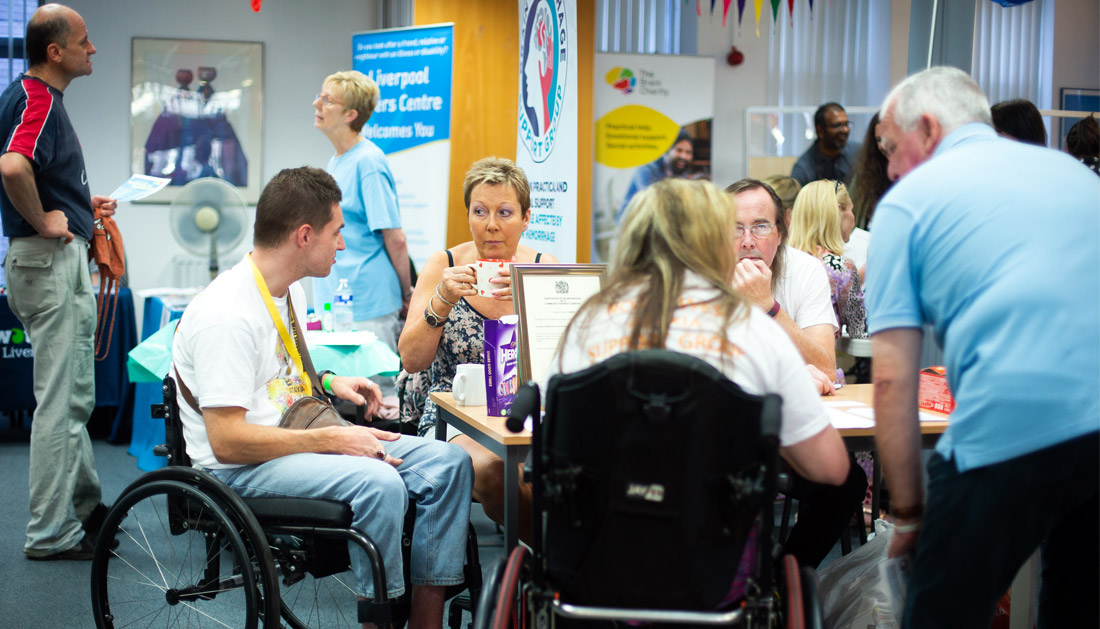 What is Disability Confident? Ensuring employers don't miss out on the skills of staff with disabilities
How the Disability Confident scheme works, and how organisations can become Disability Confident
The Brain Charity's employment team helps people who face barriers to work due to their neurological condition or disability find job, training and education opportunities.
Here Employer Relationship Officer Anna Quintal discusses the importance of the Disability Confident scheme.
The Brain Charity and Disability Confident
At The Brain Charity, we are always striving to be better, more inclusive employers. We aim to provide the best chances for development our staff, volunteers and clients, by encouraging other organisations on their journey to become Disability Confident too.
We recently completed an assessment that scrutinised our recruitment, advertising and retention strategies to ensure we were fit to wear the Disability Confident badge.
The Brain Charity passed with flying colours and we are proud to announce we have re-secured Disability Confident Employer status for the next three years.
What does Disability Confident mean to us?
The Brain Charity demonstrates its dedication to Disability Confident through regular training and ensuring there are no barriers to the development and progression of our staff with disabilities. We proactively offer adjustments to offer an equal chance to everyone at every stage.
Most importantly, we promote a culture of empowerment which celebrates the strengths of neurodiversity and disability.

What is the Disability Confident scheme?
Disability Confident is a government scheme designed to support employers to recruit and retain people with disabilities or health conditions. There are three levels:
Committed – The first level requires companies to identify at least one change they can adopt to improve their practices for people with disabilities.

Employer – Organisations submit a self-assessment demonstrating they are going the extra mile to make sure people with disabilities get a fair chance.

Leader – The final level is achieved through organisation championing equal opportunities and acting as a proud ambassador within the community.
Why be Disability Confident?
The government have reported an increase of people with disabilities in employment, but the employment gap is still disproportionately high – standing at 28.4%.
Unfortunately, a large percentage of people with disabilities are still unable to find work in the current market through no fault of their own. It's the responsibility of employers to ensure that they are given fair treatment before upcoming changes to Universal Credit – which will force claimants to look for jobs outside their area of preference after just one month – put them at an even greater disadvantage.
How to become a Disability Confident employer
To become Disability Confident, organisations need to register with the UK Government. Click here to sign up to the Disability Confident scheme. The scheme can support organisations to widen their talent pool and help people with disabilities avoid unsuitable work placements.
If your organisation needs more advise on how to make your workplace more inclusive, check out The Brain Charity's neurodiversity training.
Read more in our series of blogs around employment and disabilities here.