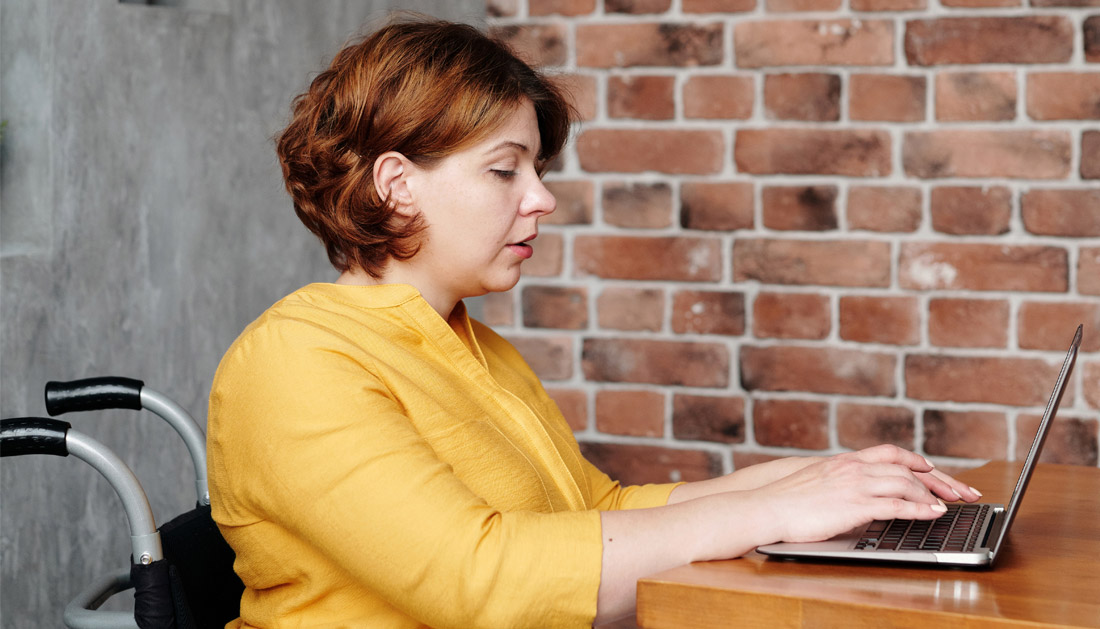 Is your job ad unwittingly putting off candidates with disabilities from applying?
Unconscious dissuasion means you could be missing out on a neurodiverse workforce
In a series of blog posts, The Brain Charity's employment team will bring you tips, lived experiences and ideas on how workplaces can be more accessible and inclusive to all breadths of society.
In this edition, Employer Relationship Officer Anna Quintal starts right at the beginning of the employment cycle – hiring.
---
Is your organisation unconsciously dissuading candidates with disabilities from applying to join your work force?
How many times, when writing a job description, have you used buzzwords like 'team player', 'outgoing' or 'charismatic', without questioning whether these qualities were really necessary for the position?
How many times, when listing the essential job criteria, have you specified at least five years experience, a Masters degree or expert knowledge is needed, only to offer an average or basic salary?
How often do you require a need for flexibility or out of hours working versus how much work/life balance you can offer and what level of working adjustments are available to your prospective employee?
Now imagine reading such a job description as a job searcher. You read the buzz words, the must-have criteria and the static work patterns.
Would you feel empowered to apply for the vacancy? Would you feel you belonged to your potentially new workforce community? Or would you feel confused – considering the organisation promises inclusivity and diversity – and like you've already fallen at the first hurdle?
This is unconscious dissuasion. It's the feeling many people with disabilities face when trying to get a new job. At The Brain Charity, we see and hear this every day from our clients.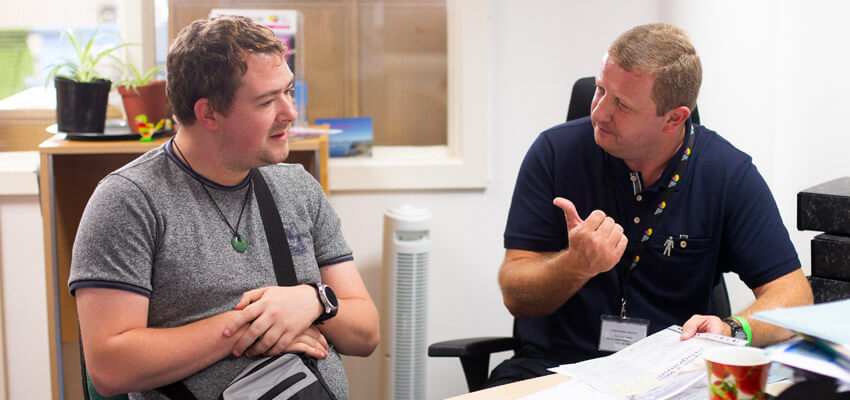 Why is a neurodiverse workforce so important
Being a neurodivergent employee in a neurotypical workplace can feel challenging, so adaptations on the part of the employer are very important.
The benefits of hiring a more neurodiverse workforce are huge; creativity, new ideas, different ways of thinking and fresh perspectives.
The Brain Charity helps people with all neurological conditions; any conditions affecting the brain, spine or nervous system. We celebrate and champion differences every day, and want to share this richness with society – and more specifically, with employers.
Lots of our clients want to work, recognising the benefits that come with being employed. It's our mission to pass on useful, easy to deploy tips for employers wanting to encourage a more diverse workforce.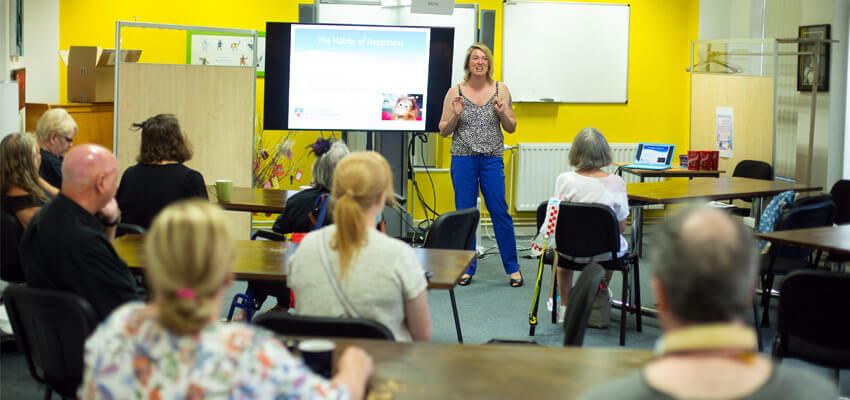 How to avoid unconscious dissuasion and hire more candidates with disabilities
Here are some of The Brain Charity's top recommendations to help organisations avoid unconsciously dissuading candidates with disabilities from applying:
Reconsider the language used in your job adverts to describe person attributes, and whether attributes linked to specific personality types are necessary. Some descriptions may exclude the best potential candidates.
Cull stock phrases and terms that don't add anything to the job description, or are recycled from other positions.
Consider what qualifications or knowledge really are must haves for the position you're advertising. Must an administrative assistant have specialist knowledge or leadership skills?
Invite different ways of receiving job applications. Some candidates may struggle with stringent word counts and/or complex situational question and answers. Could candidates be invited to application days, or submit video CVs?
If inviting candidates for physical interviews, ensure your interview location is fully accessible. Consider video call interviews where possible for candidates whose disability may make travel more difficult.
Showcase what your organisation can offer outside mainstream and expected benefits. Flexible working suits many, but not all. Autonomy of managing workload is attractive to some, but others prefer direct line management.
Demonstrate awareness of schemes such as Access to Work and Disability Confident, and an understanding of the importance of making reasonable adjustments for candidates with a disability.
Compare how Disability Confident organisations are hiring. The Valuable 500 are pioneering organisations who lead the way, ensuring disability awareness is on everyone's agenda.
Share your experiences with contacts and others in your sector.
Training from The Brain Charity
The Brain Charity offers bespoke, specialist neurodiversity in the workplace training geared at employers. We can tailor training from leadership level to front line staff, across all industries. Click here for more information.
Looking to hire?
To sign up as one of our partner disability-friendly employers or to speak to us about advertising your vacancies to our clients for free, please contact employment@thebraincharity.org.uk or call 0151 298 2999 and ask for Anna Quintal, Employer Relationship Officer.