The Brain Charity provides free confidence coaching to anyone in Liverpool who is affected by a neurological condition and needs support to change their employment situation.
What is confidence coaching?
Confidence is defined as being certain of and trusting in your own abilities and plans. It is also about accepting yourself.
Low confidence can limit you from fulfilling your true potential, so confidence coaching will increase your self-worth and improve your self-esteem.

Why is confidence coaching beneficial?
People living with neurological conditions often tell us they feel reminded of their limitations and told what they can't do.
This can reduce confidence and self-esteem, leading to unemployment, financial difficulties and mental health problems.
The Brain Charity's confidence coaching is designed to remove self-limiting beliefs so you feel happier, more independent and empowered to help yourself.
Confidence coaching will help you:
Feel more confident to apply for jobs and find new opportunities
Build your aspirations and improve your self -perception
Help you perform better in interviews, workplace trials and engaging with employers or potential employers
Ask for reasonable adjustments and adaptations to help you stay in employment
Feel confident to back yourself and have trust in your own ability
What happens in a confidence coaching session?
We know every client is unique, so we will tailor our approach to your needs.
The Brain Charity's confidence coaches will help you rebuild your confidence using a range of person-centred and holistic therapies.
These include grounding techniques, breathwork, positive affirmations and questioning any negative perceptions that cause limitation or self-sabotage.
Group sessions focus on empowerment, mindfulness and self-help.
Sessions will usually begin with an introduction to what confidence coaching is, and a chance for you to set your own goals.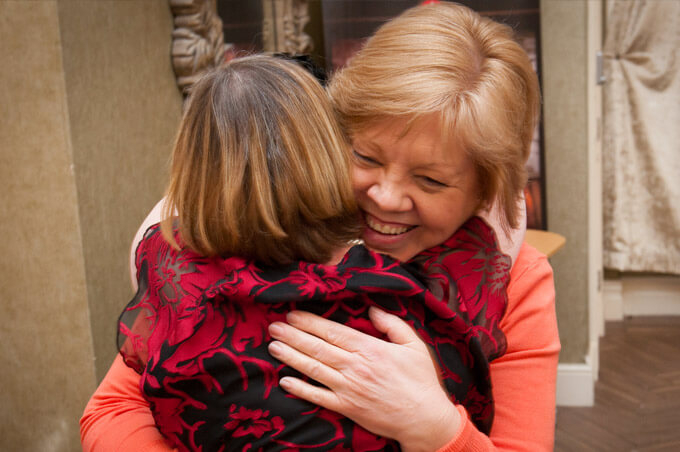 How do sessions take place?
Sessions take place both one-to-one and in groups, depending on how we think we can support you best. One-to-one sessions will typically last one hour, and group sessions will run over for a couple of hours over a series of weeks.
We can meet in a private, secure location which is convenient for you, whether this is at our The Brain Charity's centre in Liverpool, at different venues across Merseyside or via video call from the comfort of your home.
Coaching will typically run in blocks of 6 to 8 sessions, with a maximum of 8 people taking part in group workshops.
Who is eligible?
Anyone who lives within the boundaries of Liverpool City Council and is affected by a neurological condition (whether you have one or care for someone who does) is eligible to receive free confidence coaching.
We have particular support dedicated to parents who have neurological conditions or care for children with neurological conditions.
Support from The Brain Charity's other services
If appropriate, you may be referred to The Brain Charity's other services to access employment advice, counselling and support applying for welfare benefits.
Self-refer for confidence coaching
To self-refer for free confidence coaching from The Brain Charity, email confidence@thebraincharity.org.uk or call Mandy on 07888 301735.
Alternatively, fill out the form below and one of our friendly team will be in touch.