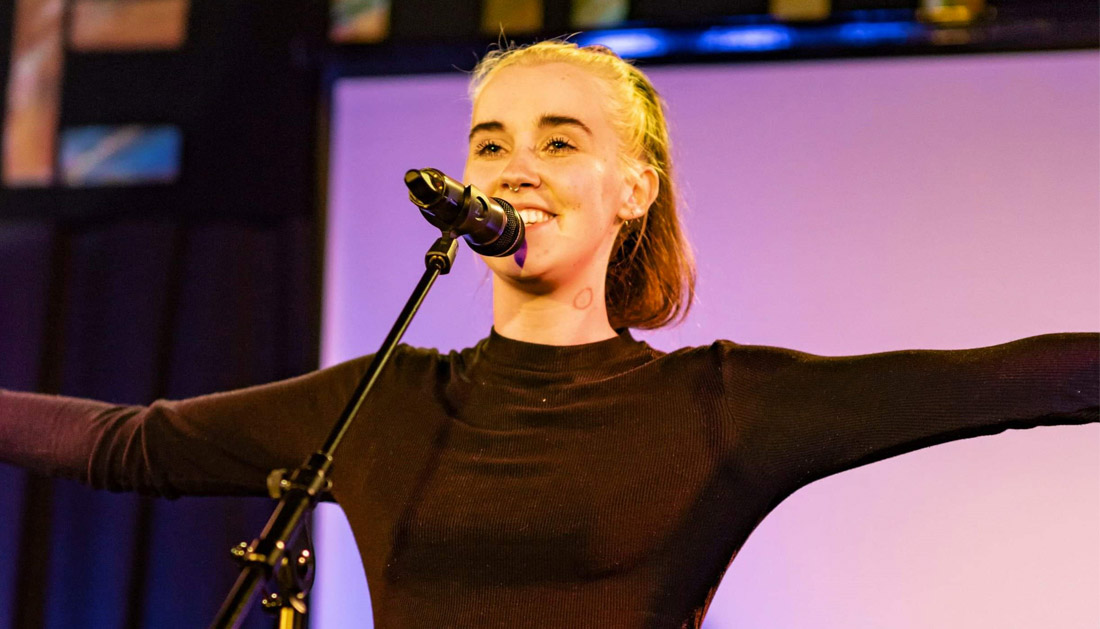 SPOTLIGHT ON: Subdural Hematoma – a comedy show from a near death encounter
Eleanor May Blackburn, 24, created an uplifting comedy show based on her experience of stroke and brain injury
Actor and writer Eleanor May Blackburn, 24, has created an uplifting one-woman comedy show based on her experiences of severe brain injury and stroke.
Eleanor had a subdural hematoma, a serious condition where blood collects between the skull and the surface of the brain, which is usually caused by a head injury.
Her show Subdural Hematoma is the true story of her family's journey through brain injury, and a celebration of what lies on the other side, using spoken word, audio recordings of her own three-year recovery and physical theatre.
Creating this piece was not an easy task for Eleanor, who said:
"I spent whole days at a time in floods of tears, as I think anyone would revisiting such an emotional and pivotal moment in their life.

"This is why it was crucial for me to make people laugh with the performance and turn my terrifying experience into something positive.

"You will hopefully laugh and you might even cry, but I hope that everyone, especially people who have experienced head injuries, will be able to relate at least a little to the gratitude I feel for my parents, the love I feel for everyone involved and the promise of hope I feel for the future."
Lucy Blackburn, Eleanor's mum, added:
"We didn't think she was going to live; it was extremely scary. I wouldn't wish it on anyone. We are so proud of our daughter and everyone needs to know that there is life after head injuries."
Eleanor is certainly proof of that!
Eleanor will perform Subdural Haematoma at The Kings Arms in Salford on March 10th and March 11th, and at The Montgomery Theatre in Sheffield on March 16th and 17th. The performance on March 16th will be BSL interpreted and a Q&A session will follow the performance on the 17th.
The Brain Charity's SPOTLIGHT ON series highlights the work being carried out to raise awareness of different conditions by charities, groups and individuals.
To submit an article, email communications@thebraincharity.org.uk