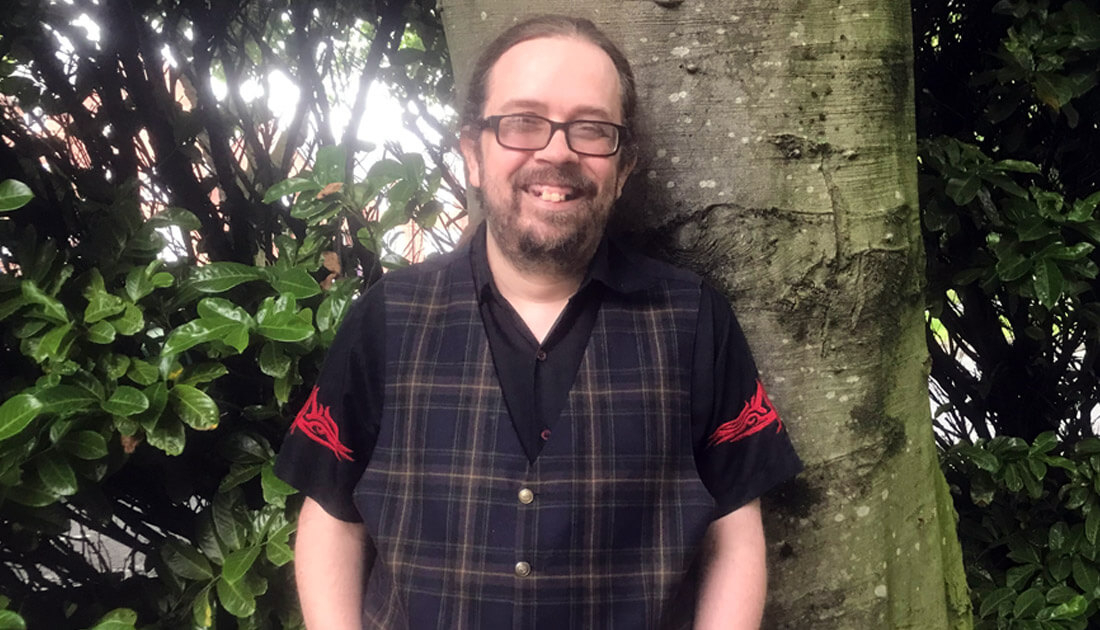 Stephen's COVID-19 story: "It's no exaggeration to say The Brain Charity was a life saver"
Stephen was diagnosed with a respiratory condition which caused heart problems 15 years ago, meaning he needed a pacemaker.
Knowing the devastating effect COVID-19 could have on his body, throughout the pandemic Stephen did everything he could to keep himself safe and shielded throughout.
The 43-year-old lives by himself, so this meant during his time shielding, his only social interaction was his weekly hour-long call with one of The Brain Charity's phone befrienders.
Stephen, who also has Autism Spectrum Disorder (ASD), said: "My phone befriending call is basically my only interaction with another person.

"The lockdowns have really set me back in terms of mental health, and The Brain Charity's phone calls have been one of the few things there to help me."
Stephen, from Toxteth, Liverpool, was diagnosed with ASD 8 years ago after being made redundant from his job in the Criminal Records Bureau.
The Brain Charity's phone befriending service provided Stephen with regular check-in calls with a volunteer throughout the pandemic.
He said: "It was difficult to adjust, going from interacting with colleagues for 37 hours a week to not being around anyone much.

"After eighteen months of being out of work, it had really affected my mental health.

"Communication is hard for me, and I find it especially difficult to verbalise my emotions."
Stephen's befriender also referred him to The Brain Charity's info and advice team, who supported him to apply for Personal Independence Payment (PIP).
The befriender also encouraged him to come along to our weekly virtual cook-alongs with MasterChef's Raheel Mirza. 
Thanks to these, the 43-year-old gained a new hobby during lockdown and has become a keen baker.
Stephen said: "It is no exaggeration to say The Brain Charity have been a life saver.

"They have really helped soften the blows to my mental health that these lockdowns have caused."