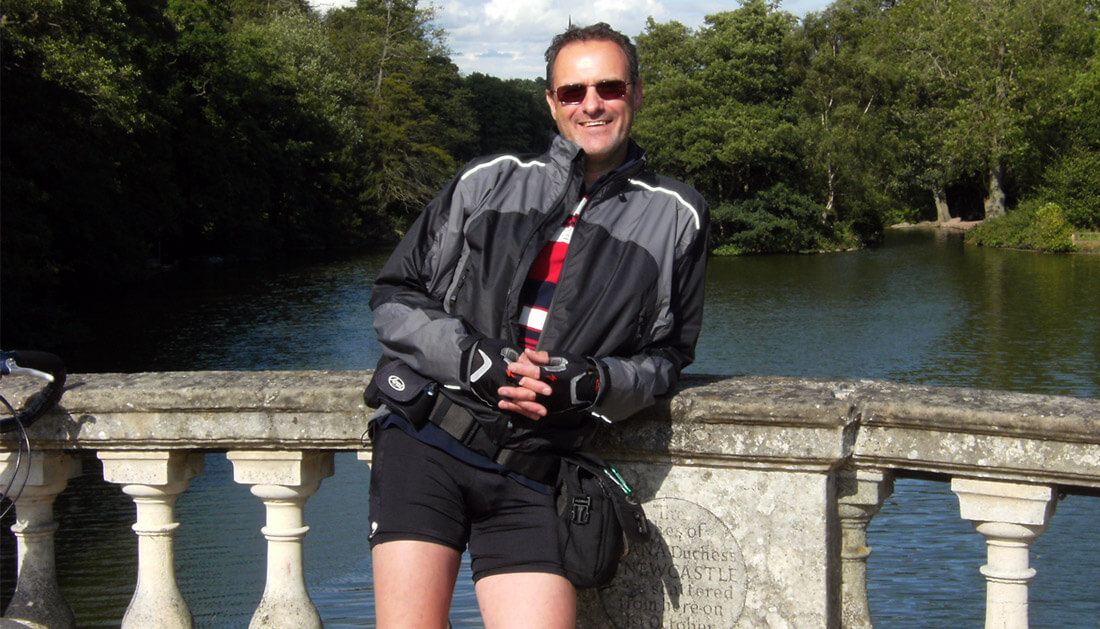 Craig's COVID-19 story: "The Brain Charity's weekly phone befriending calls kept me alive during the pandemic"
Craig*, from Sheffield, lives with chronic idiopathic axonal polyneuropathy (CIAP).
He lost his job in a warehouse just before COVID-19 after he was knocked off his motorbike and had to spend a month in hospital.
Newly unemployed as the pandemic's third wave sent the UK back into lockdown, he faced debilitating loneliness.
After doing some research online, the 66-year-old discovered The Brain Charity and was referred to our phone befriending service, which matches isolated individuals with volunteers. 
Craig said: "I was feeling very alone, isolated by the pandemic and struggling with everything.

"Having no one to talk to was terrible, I was going days not speaking to anyone at all.

"That's why the phone calls from my befriender were so vital.

"Knowing that weekly call was in the diary would really keep me going during those dark moments.

"After each call, I felt so much more positive and better able to get through the next week of lockdown.

"It was very much a lifeline – if it wasn't for those weekly calls, I don't know if I'd be around."
Craig's rare brain condition was caused by exposure to a toxic chemical, which is now banned, when he worked in a factory in the 1970s.
The former Territorial Army combat engineer faces daily struggles with flashes of pain, temperature sensitivity, restless leg syndrome and dream enactment.
The Brain Charity's phone befriending service was launched in response to the COVID-19 lockdowns and provides weekly hour-long phone calls.
Craig's befriender had applied to volunteer for the charity earlier this year, but sadly received the call to match her with Craig just days after her dad had died of COVID-19.
However, the 40-year-old volunteer, from Liverpool, said volunteering helped her come to terms with the loss of her dad & knowing she was helping others gave her the strength to keep going.
She said: "When The Brain Charity rung me and told me I could start, I was still dealing with my loss, but I knew I could make a difference to someone suffering in silence.

"I didn't want to let someone down who might have been struggling.

"Thanks to my client Craig and to The Brain Charity, I was able to channel my grief into supporting others.

"Throughout it all I could hear my dad's voice telling me to do this good thing for someone else.

"It had always been my intention to help other people, but I didn't realise just how much it would help me too."
The Brain Charity's phone befrienders provide calls to anyone who is socially isolated due to their neurological condition, or the condition of someone they care for.
Craig added: "I can't thank my befriender and The Brain Charity enough.

"I really do appreciate it – it has changed my life in such a massive way."
*Craig is a pseudonym