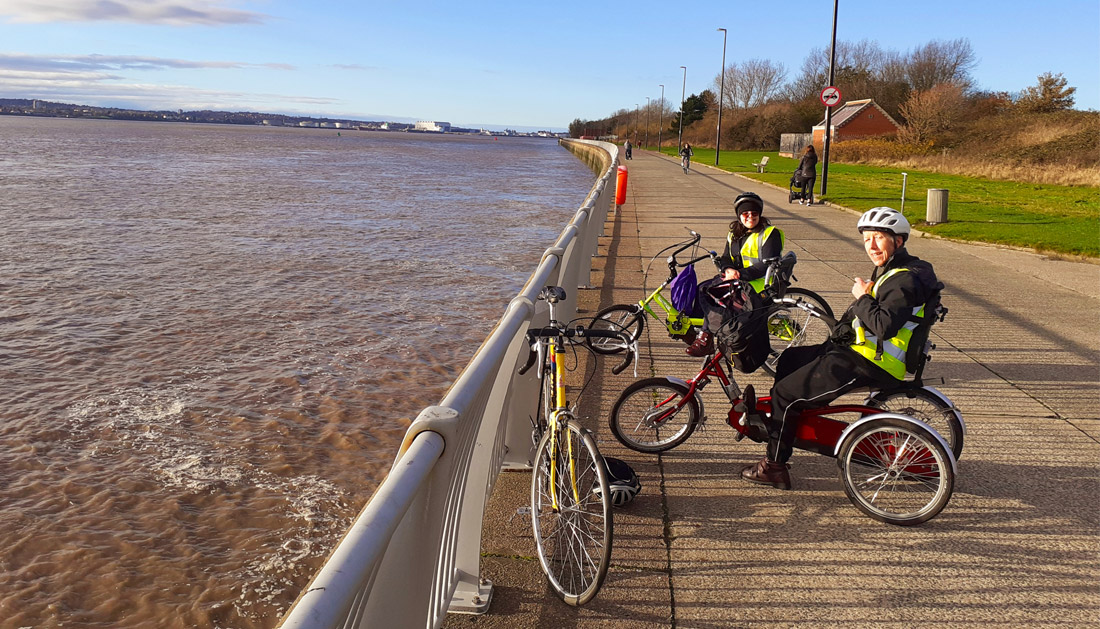 Success of cycling scheme proves wheels really are for all – with 245 miles ridden
18 clients and 6 staff have got out and about on bikes with Cycling Projects and Wheels for All
A partnership between Cycling Projects and The Brain Charity has proved wheels really are for all – with 245 miles ridden to date.
The Brain Charity is working with Wheels for All Merseyside to offer a 'bike buddy' scheme to encourage our clients, volunteers and staff to get out and about on two wheels.
To date, 18 Brain Charity clients have ridden a combined 164 miles since the independent inclusive cycling programme began in April 2021.
Liverpool Wheels for All Coordinator Jim Yeoman has also been working to build a lasting cycling culture amongst staff at The Brain Charity.
Six workers have joined the project since October 2021, most of whom had never ridden on the road previously – and have clocked up an impressive 81 miles cycling to and from the office.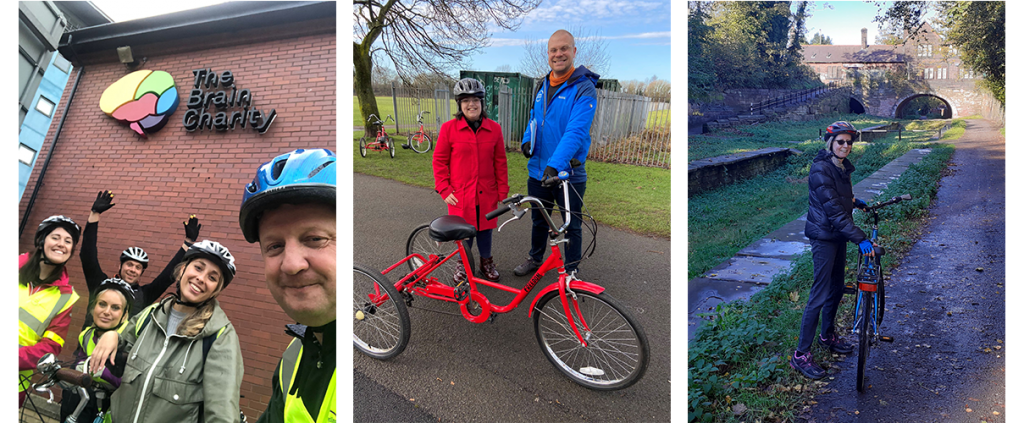 A bike storage container has also now been installed on-site at our centre. This month, work will begin to redevelop the area it is based in, transforming it from an under-used car park into a welcoming and safe cycling space for the local community to use.
One Bike Buddy participant and Brain Charity client, who had a major stroke in 2020, told Cycling Projects the sessions were 'the highlight of his week' and provided a clear boost to his mental health.
Jim said: "Every participant in the Bike Buddy scheme is different, and all have different goals and journeys.

"The partnership has shown how inclusive cycling can improve lives of people with disabilities, not solely as an activity they attend, but also an integral part of their lives and developing independence."
Inspired to take part? You can access a free bike (standard or accessible) and bespoke training and riding opportunities through Wheels for All. Just email Jim to register your interest.