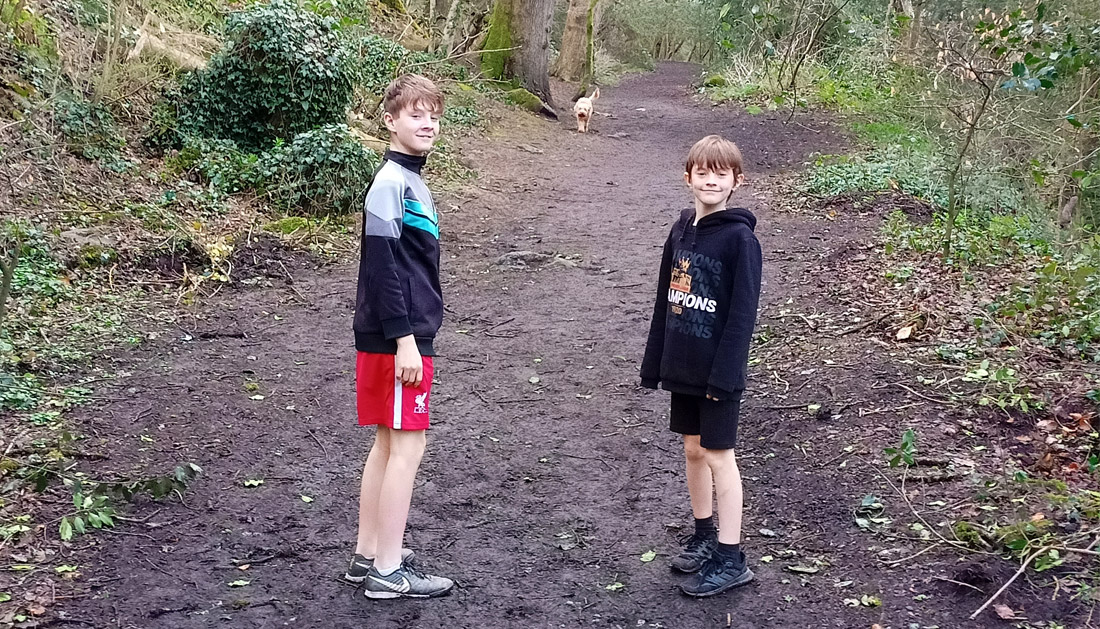 The Brain Charity hits best month ever for individual giving: thanks to incredible fundraisers
£16,000 in donations in March: the highest figure in the charity's history
The Brain Charity received an incredible £16,000 in donations made throughout March – making it our most successful month for individual giving ever.
What helped us achieve this goal? Amazing new fundraisers from across the UK who were eager to get out and support The Brain Charity by setting their own challenges.
Meet the fundraisers
The team included brothers Oliver, 12, and Charlie, 10, pictured above, from Devon. They ran 100km over the month, raising an incredible £770 in honour of their aunt, who required major brain surgery after being diagnosed with Chiari malformation.
The boys were in great company, as a team of 19 cricketers from Hemsworth Miners Welfare CC in Pontefract, West Yorkshire, also ran at least 100km each over the month – raising a staggering £2,775 combined.
And it seemed running was the theme of the month all round, with Kaileigh and Georgie, both pictured below, taking part in Virtual Racing UK's Harry Potter-themed Dobby Dash race to boost our total.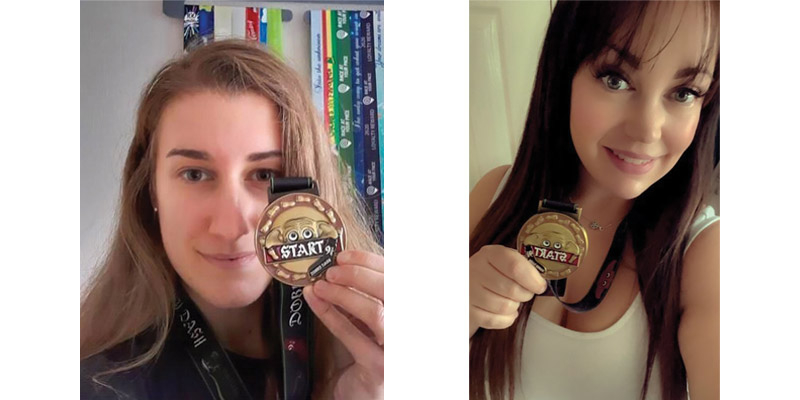 We still need your help
The £16,000 raised will support our COVID-19 appeal, meaning we can keep our vital front line services running while facing greater demand than ever before. The Brain Charity's whole team is unbelievably honoured.
But many of the issues caused by the pandemic aren't new for our service users, and unfortunately we expect the shockwaves of coronavirus to be felt for years to come.
The world may be reopening, but we still need your help, more than ever before.
Summer is here, so it's the perfect time to set your own sponsored challenge to support The Brain Charity. You can choose a challenge which suits your own needs, abilities and fitness goals.
Sign up as a fundraiser for The Brain Charity, and you'll receive:
• A free t-shirt or running vest if you pledge to raise at least £100
• Sponsorship forms, collection buckets and fundraising posters as required
• Regular emails about The Brain Charity's work which you can share with your supporters to encourage donations
• Shout outs to our more than 20,000 social media followers to boost your total
Click here to sign up as a fundraiser for The Brain Charity today, or follow this link to find fundraising challenges to take part in.