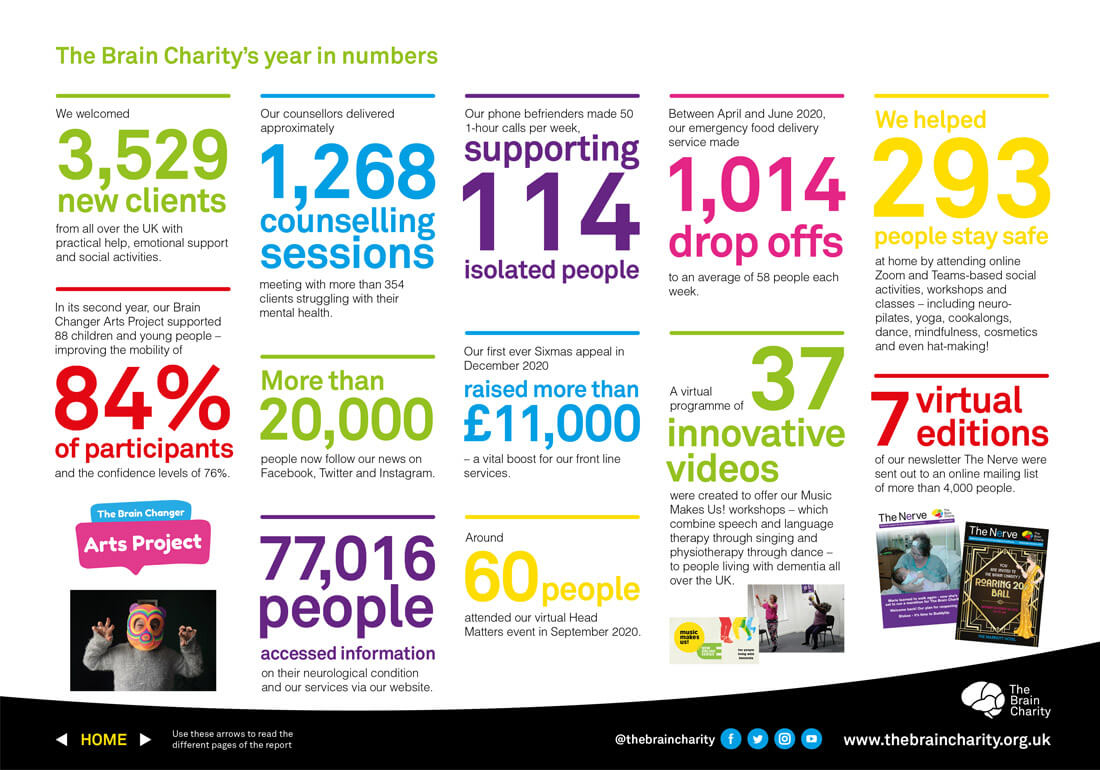 "Overnight, demand skyrocketed": COVID-19 impact laid bare in The Brain Charity's annual report
People with neurological conditions were some of the hardest hit by the pandemic
The impact of the COVID-19 pandemic on people with neurological conditions has been laid bare in The Brain Charity's latest annual report.
Our newly-published interactive digital report documents the seismic impact of coronavirus – and the extent of the mental health crisis many faced.
We are pleased to say that as demand for our services skyrocketed, The Brain Charity rose to the challenge. In the 2020-2021 financial year, we registered more than 3,500 new clients from across the UK.
Our dedicated staff and volunteer teams also delivered more than 1,200 counselling sessions and 1,014 food deliveries, supported nearly 300 people to stay safe at home with online social activities and organised weekly befriending calls to 114 isolated individuals.
The Brain Charity was not only able to weather the storm of COVID-19, but pave the way for significant expansion in the coming year.
Read our full annual report below, and click here to view our annual accounts for the same period.