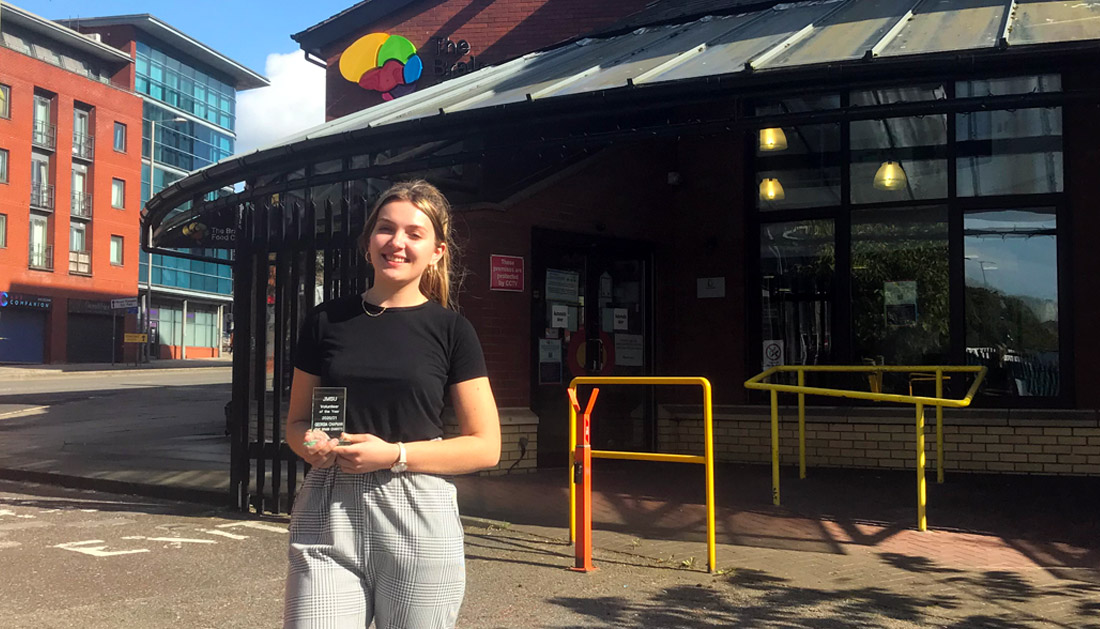 Brain Charity intern voted top volunteer by Liverpool John Moores University
The student was recently named Volunteer of the Year by LJMU
Georgia Chapman, The Brain Charity's digital marketing volunteer, was recently named Volunteer of the Year by her university – Liverpool John Moores.
Georgia has been part of the communications team since August 2020, volunteering for one day a week.
Georgia said: "I couldn't wish for a better organisation to volunteer for.

I have been interning with The Brain Charity for the past year and have loved every moment.

I am proud to volunteer for The Brain Charity as I have a family history of neurological conditions so I am able to understand both perspectives.

Volunteering has been extremely rewarding as the posts you create and share are vital for spreading awareness or even brightening someone's day.
Student Georgia, who has recently completed a degree in Media, Culture and Communications, focuses on creating fun and interesting social media posts which share our work with our online followers.
She added: The Brain Charity has taught me about the disability community, the many different conditions that occur and how they affect people's daily lives.

I am more aware about the struggles people face, not only physically but with everyday problems, like shopping or seeking employment, and how we can support and make a change.

I am incredibly grateful for the opportunity to have interned for such an incredible and impactful charity.

Not only does volunteering help you stand out from other candidates but you get to learn the ins and outs of the industry, work with an incredible team and help a mighty cause, supporting those with neurological conditions to live longer, happier and healthier lives.
We send our congratulations to Georgia on her very well-deserved recognition!
If you would like to volunteer at The Brain Charity, find out more about our volunteer roles here.