For people living with dementia, keeping active can be increasingly difficult as the condition progresses. If you, or someone you know, experiences dementia, you'll know that the possibility of a fall can cause real concern.
The Brain Charity's Music Makes Us! Move workshops provide integrated exercises beneficial for agility and mobility, packaged as fun, simple and engaging dance routines set to popular songs from the past.
By doing these exercises, participants can: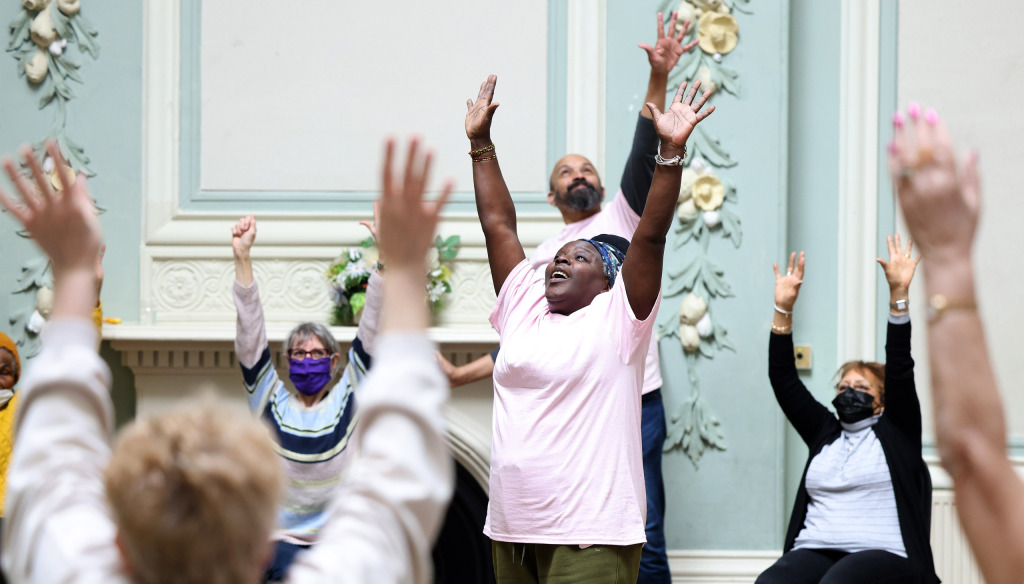 Maintain balance and flexibility
Minimise the risk of trips and falls in the future
Retain independence for as long as possible
Improve mood and reduce anxiety
Activate multiple parts of the brain – increasing neuroplasticity
Enjoy social engagement
Flood the body with feel-good chemicals, boosting mood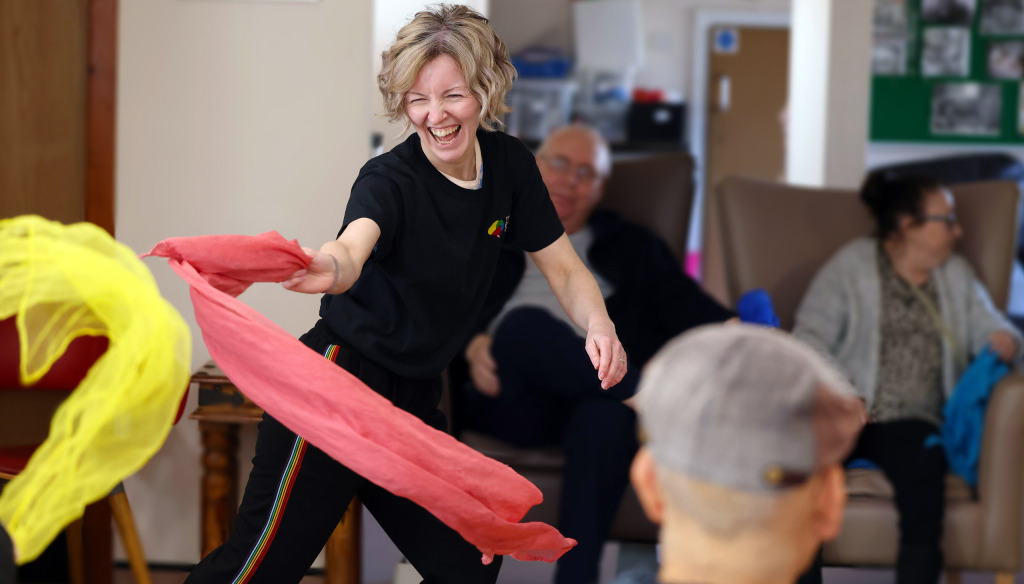 Our free sessions run for 12 weeks at a time. If you would like more information about these in-person community workshops, or work at a care home and would like to discuss running the programme, please call 0151 298 2999 and ask for Kym or email kym@thebraincharity.org.uk
The Brain Charity also provides speech and language therapy via singing classes – find out more here.
Alternatively, you can sign up to our online programme, which is available to people based anywhere in the world, using the form below:
Sign up to Music Makes Us! Online
Register now to receive our 12-week dementia video programme.
You can choose to receive full weekly emails for carers or a simplified dementia-friendly version to go straight to the participant. The simplified version does not mention dementia. If you would like this, tick yes to 'receive non-dementia version' below.
Please tick the box below if you would also like to receive general news and updates from The Brain Charity.

Thank you to Quilter Cheviot Investment Management for funding this project.