Having difficulty speaking and feeling frustrated at losing words or not being able to articulate yourself, can be a daily experience for people living with dementia.
But the effects of singing on the brain are well-acknowledged – people with dementia who lose the ability to speak can often still sing as music activates different parts of the brain.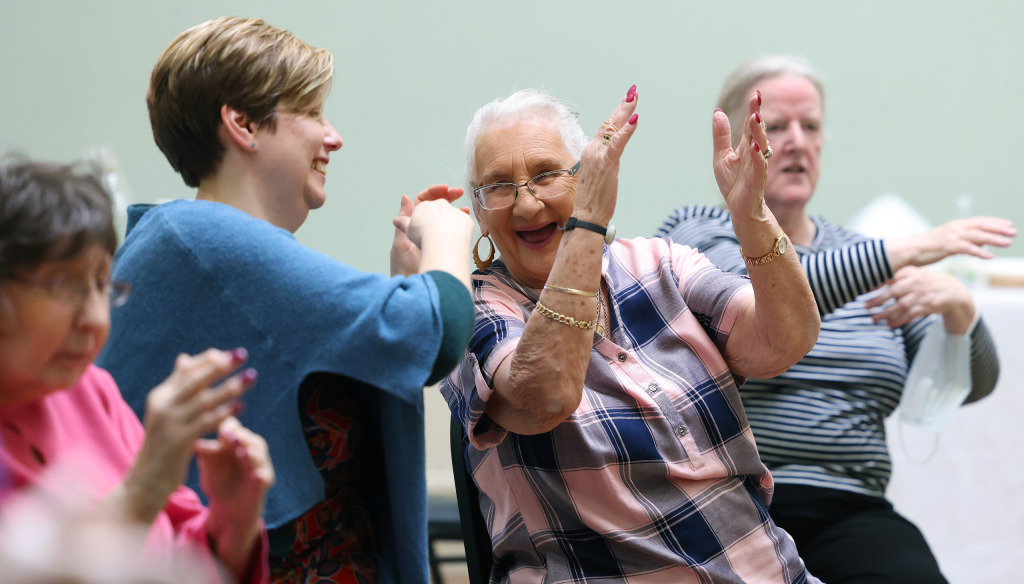 The Brain Charity's Music Makes Us! Sing workshops provide singing-based exercises for people living with dementia and their carers, in care homes and community settings across Merseyside.
By doing these exercises, participants can:
Improve swallowing difficulties
Strengthen mouth muscles
Help breathing problems
Activate new parts of the brain – improving neuroplasticity
Enjoy social engagement
Flood the body with feel-good chemicals, boosting mood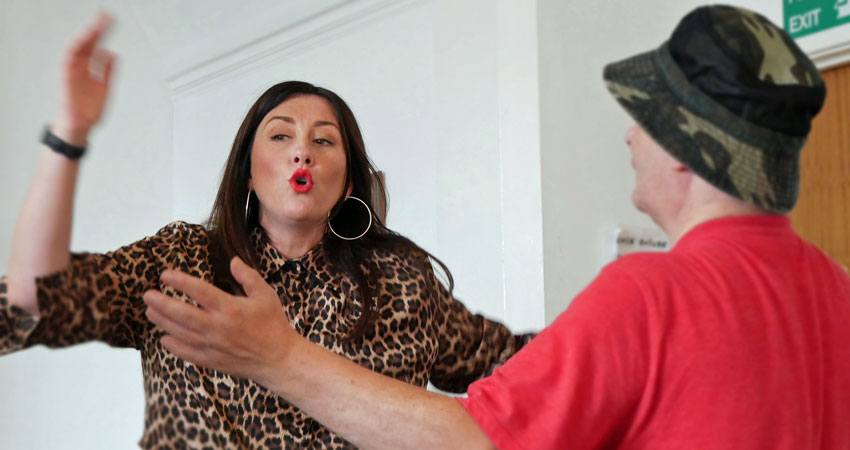 Our free sessions run for 12 weeks at a time. If you would like more information about these in-person community workshops, or work at a care home and would like to discuss running the programme, please call 0151 298 2999 and ask for Kym or email kym@thebraincharity.org.uk
The Brain Charity's dementia team also run physiotherapy through dance classes – find out more here.
Alternatively, you can sign up to our online programme, which is available to people based anywhere in the world, using the form below.
Sign up to Music Makes Us! Online
Register now to receive our 12-week dementia video programme.
You can choose to receive full weekly emails for carers or a simplified dementia-friendly version to go straight to the participant. The simplified version does not mention dementia. If you would like this, tick yes to 'receive non-dementia version' below.
Please tick the box below if you would also like to receive general news and updates from The Brain Charity.

Thank you to Quilter Cheviot Investment Management for funding this project.