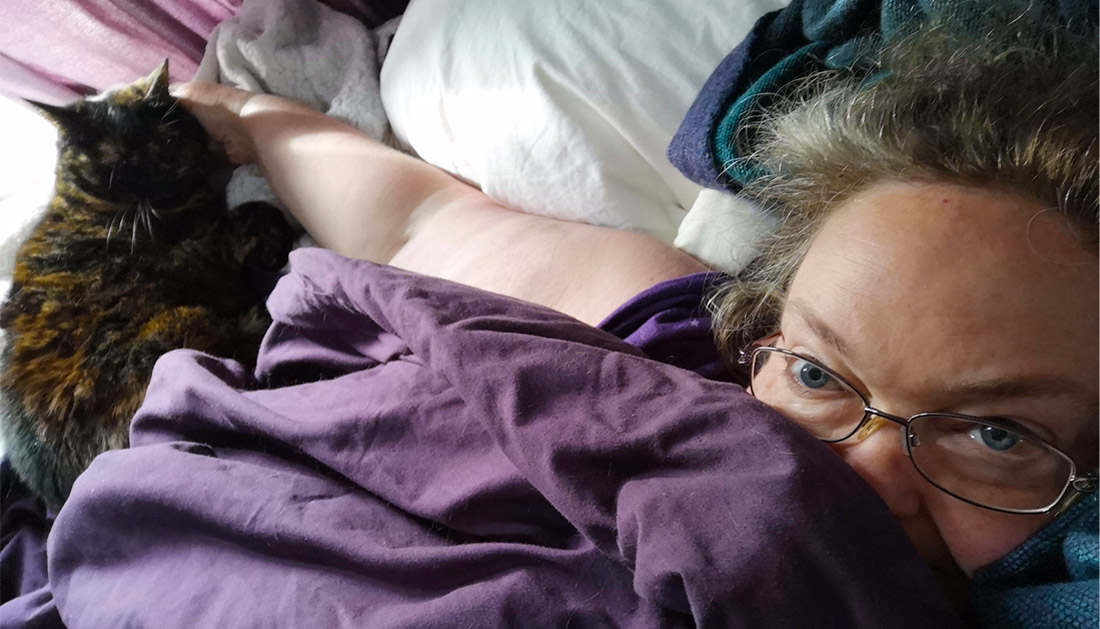 Sam's ADHD story: "I was lurching from crisis to crisis; The Brain Charity put my mind at ease"
Sam was diagnosed with ADHD in August 2020 after years of struggling with keeping a regular sleeping pattern, forgetting to eat and take medication and becoming easily obsessive.
ADHD (Attention Deficit Hyperactivity Disorder) is a behavioural condition. As with many neurological conditions, the cause is still not known, but it is thought to be influenced by genetics.
Sam has a 'combined type' diagnosis, which means she has issues with both attention and hyperactivity.
The 47-year-old, from the Wirral, said: "Before my diagnosis I was the same as everyone else; I just thought ADHD was something little boys got diagnosed with.

"Getting diagnosed was a bizarre mixture of feelings.

"It was a relief, but I also felt sad as well because I imagined what my life would have been like if I'd been diagnosed 20 years ago.

"There was a bit of hope too – I could be me properly, I wouldn't have to hide anything."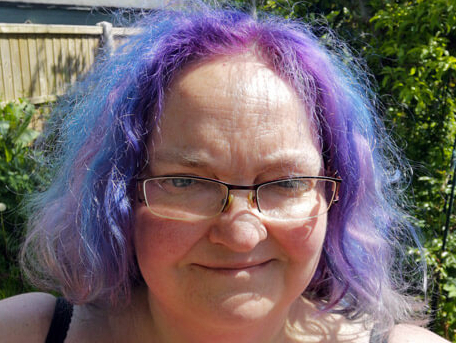 Due to the impulsive nature of ADHD, Sam, who also has anxiety and depression, has struggled with money issues over the years, managing bills, accruing debt and being unable to pay it back.
She applied for PIP herself in spring 2020, but was given the standard allowance, having previously been awarded the enhanced payment.
Appealing the decision was causing Sam anxiety, and she sought help from The Brain Charity's welfare benefits team.
Sam said: "I wasn't comfortable asking for help, because it was in the middle of the pandemic and I felt people wouldn't have time for me.

"Also, I had used other services in the past that weren't great or fobbed me off, or didn't have the money to help.

"I've always had a problem with self-advocacy and seeing myself as a massive burden."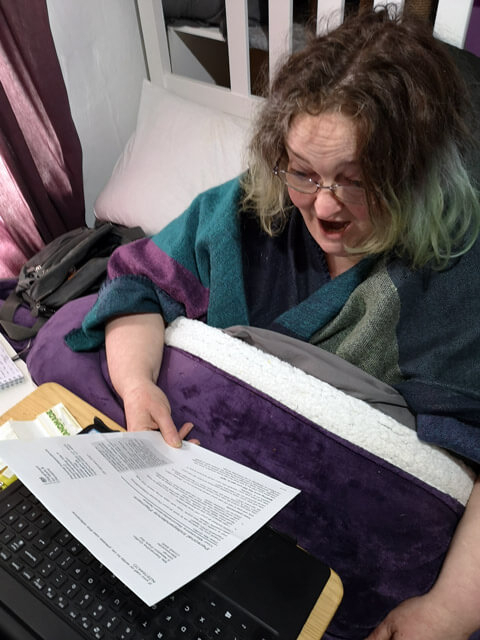 When Sam spoke to The Brain Charity's welfare benefits team in late December 2020, she thought she'd left it too late to get any assistance.
But our Information & Advice officer Janet was quick to help Sam reword her application to highlight the severity of her situation, and could anticipate conclusions an assessor might make.
At the end of February 2021, Sam was not only awarded enhanced daily living allowance, but was also given standard mobility allowance as well to help her cover travel costs.
Sam said: "It has made a big difference to me to me psychologically and financially for my needs to be recognised by an organisation like The Brain Charity.

"I consider myself really lucky to have got this financial support when so many folk are struggling, but I couldn't have done it without Janet's experience and help."