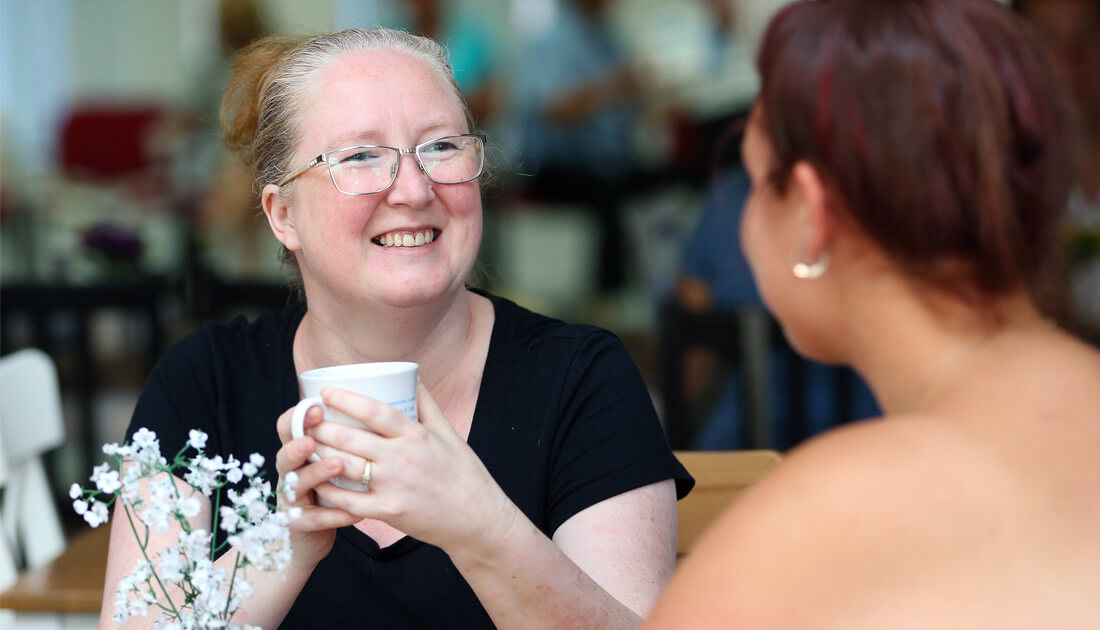 Kim's migraine story: "I thought only elderly people had strokes; The Brain Charity gave me a new lease of life"
Kim, from Liverpool, was rushed to hospital in 2006.
She had been having excruciating headaches for month, had lost feeling in her left side, couldn't use her left arm and was walking with a limp.
After a CT scan, doctors at The Royal Liverpool Hospital told her she'd had an ischaemic stroke – where a blood clot blocks the flow of blood and oxygen to the brain.
For Kim, receiving the diagnosis the week of her 34th birthday was a huge shock.
She said: "I was devastated.

"I was due to have my 34th birthday that week and I thought 'I can't have had a stroke, only old people have strokes'.

"I really thought my life was over."
Kim was discharged from hospital 2 days later with a leaflet on ischaemic strokes.
She said she was told a physiotherapist would visit her, but when she asked for help was told it was only available for older people.
Kim said: "At that point I felt totally alone in the world.

"I realised I would need help to live my life again and began searching the internet for organisations; that's when I came across The Brain Charity."
As the years went on, life got harder and harder.
Kim was still experiencing debilitating headaches, and was eventually diagnosed with chronic and hemiplegic migraine.
Her condition made it extremely difficult to stay in work, and she was medically retired in December 2014.
Immediately after New Year, Kim asked if she could start volunteering at The Brain Charity – and joined our team the next day.
In February 2015, she set up her own migraine support group here too.

Kim said: "I love every single minute I am at the charity. It feels like home to me as everybody is so welcoming and warm, it's just amazing.

"I really wanted to help people like myself who are debilitated and disabled by migraine, so I decided to set up my own migraine group at The Brain Charity.

"I love being able to support people in the same boat as me and knowing that I can make a difference to other people makes me proud.

"I hate the conditions that I have, but I am glad I can put my experiences to good use for other people.

I'm grateful every day for the opportunities The Brain Charity has given to me and for the new lease of life I have been given here."