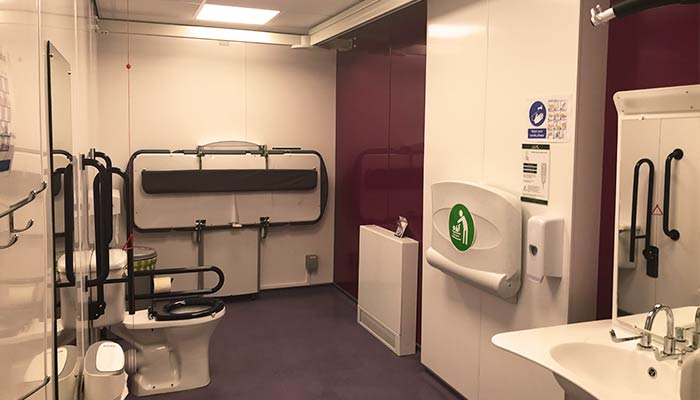 The Brain Charity is home to Liverpool's new Changing Places facility
The toilet and hoist means our centre is now fully accessible to everyone
It's time to let you in on a secret we've been keeping.
Pictured is our sparkling new Changing Places toilet, located downstairs in our Norton Street HQ.
It's an accessible toilet with a height-adjustable changing bench and hoist. Installing this facility has allowed The Brain Charity to take the important final step in making our centre accessible to everyone.
We're so proud to be the one of the only buildings in Liverpool, outside hospitals and large-scale public venues, with a Changing Places toilet – thanks to generous funding from The Wolfson Foundation.
So why have we kept quiet about it? Because sadly, the finishing touches were completed just three weeks before lockdown, and the building closed before we could have an official grand opening.
But in July the Changing Places campaign had a huge breakthrough, with these toilets now compulsory for all new large public buildings in England from 2021.
In celebration and solidarity, here's a sneak peek. We hope we might still be able to cut the ribbon eventually!