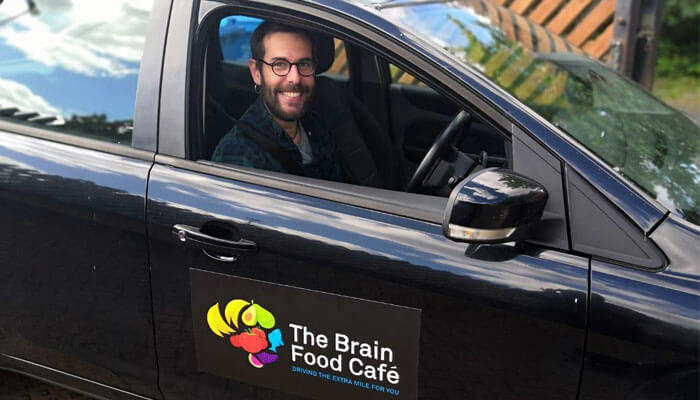 The Brain Charity's lockdown delivery service dishes out 1,104 food packs
A dedicated team of 21 staff and volunteers spent 19 weeks making 546 deliveries to 122 people across Merseyside
The Brain Charity launched a food delivery and community support service on March 23 2020, in direct response to many of our most vulnerable service users shielding during the coronavirus lockdown.
Unable to make trips to the supermarket or order food online, many families also faced delays waiting for external support, so we stepped up to make sure no one went hungry or without help.
A dedicated team of 21 staff and volunteers – including Aingeru (pictured above) – have spent the last 19 weeks making 546 deliveries in total. We took shopping to 122 people across Merseyside – including 25 children, and not forgetting 9 cats and 14 dogs.
That's a whopping 1,104 food packs dropped to the households who needed it most – helping an average of 58 people per week.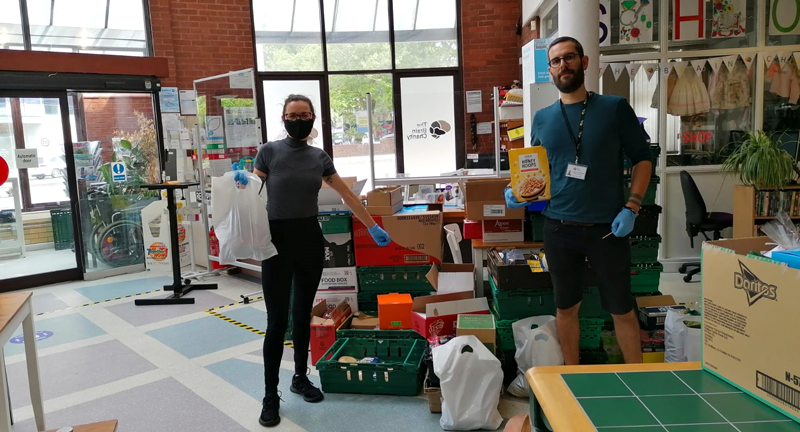 From August 1, those at the highest risk from coronavirus who were deemed clinically extremely vulnerable by the government no longer had to shield. Due to this, an increase in external support and greater availability of online shopping slots, our food delivery service naturally drew to a close.
We've been really touched by the incredible feedback we've received along the way.
One person told us they were overwhelmed to know The Brain Charity was there for their family, at a time when they were "forgotten and expected to fend for themselves".
We never want to have to have to turn away anyone who may need our help in future, so please click here to make a donation now.

You can also click here to find out about the other ways we can help during the COVID-19 pandemic, and click here to read our real life stories about people we've supported.