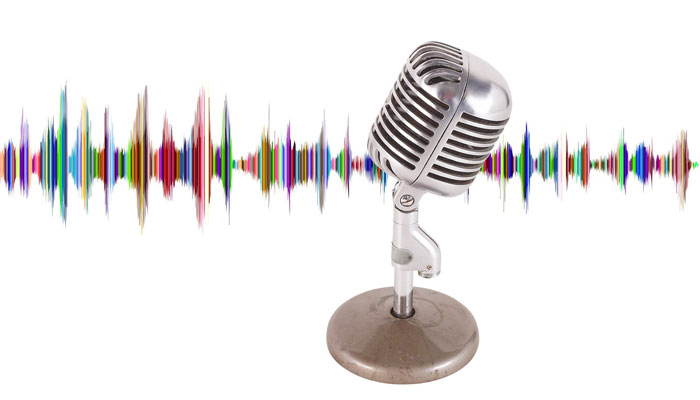 What is voice banking? The technology helping people with neurological conditions maintain independence
If you're faced with the possibility of losing your ability to speak, voice banking can preserve the sound of your voice
Our voices are often a big part of our identity: when we say hello to friends we haven't seen in years and when we tell our loved ones that we love them.
Saying "hello" isn't original, but it feels personal because we got to say it with our own voice. For many people with neurological conditions like motor neurone disease and multiple sclerosis, this is a real issue.
For those who are faced with the possibility of losing their ability to speak, voice banking is a way of preserving the sound of their voice to use electronically. Voice banking is a computerised speech synthesis technology, which uses recordings of you speaking in order to digitally recreate your voice.
Depending on the particular provider, the process takes place over the course of several short recordings that can total up to 10 hours of material overall.
Though voice banking in its current form is fairly new, similar technology has been around at least since the 80s. Stephen Hawking was one of the first users of computerised speech synthesis and certainly the most famous person to have done so.
The voice used to make Hawking's voice was recorded by one of the technology's innovators, Dennis Klatt, but voice banking offers a huge improvement. For those who are unable to use voice banking themselves, there are some different options.
If your speech has become too slurred for the synthesising technology, you can use something called a message bank, where you record numerous phrases and sentences you use often.
You will not have access to the full spectrum of language a voice bank would give, but it still allows the use of your own voice even after you've begun to lose the ability to speak.
Some voice banking providers offer services from people who have volunteered their voices for those unable to record for themselves with some option in choosing a donated voice from your demographic.
If your accent is important to you, but that option isn't available, you can have a friend or family member do the recordings for you.
There are several different companies that offer a variety of voice banking services. If you are interested it is always best to research the different options to find out which is best for you.
For more advice on voice banking, contact The Brain Charity information team by mailing info@thebraincharity.org.uk or call them free on: 0800 008 6417.