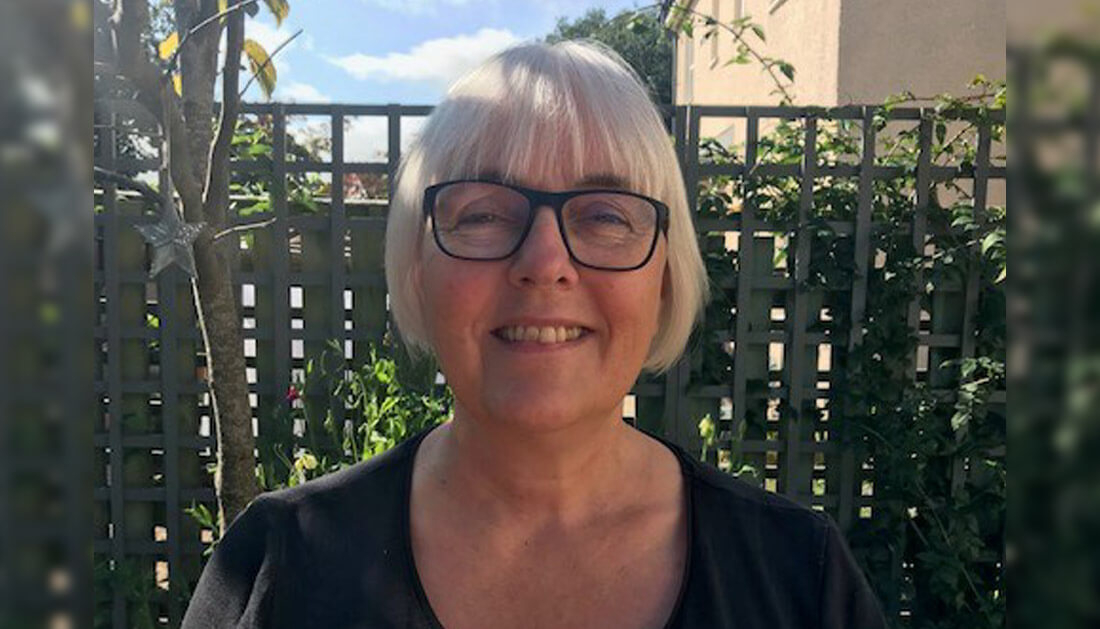 Lindsey's MS story: "Diagnosis was like falling into a hole – The Brain Charity's help was life-changing"
Mum-of-three Lindsey, from Edinburgh, was diagnosed with multiple sclerosis, or MS, in October 2020.
The 60-year-old former deputy headteacher went from being a highly paid, hard-working professional to wondering how her family were going to survive.
Lindsey's MS, which is secondary progressive, is located in her cerebellum, the motor area of the brain which controls movement and coordination.
She said because there was such little concrete information about MS available to her when she was diagnosed, being given practical advice by The Brain Charity was a 'lightbulb moment'.
Lindsey said: "There is a huge lack of information around MS out there, and so much the doctors don't know.

"So little can actually be done from a medical perspective once you are diagnosed.

"But the first time I spoke to The Brain Charity, it was life-changing.

"Janet, one of the information and advice officers, was the first person to actually take my questions and give me practical, factual responses.

"She was a fountain of knowledge, without scaring me.

"Being empowered by The Brain Charity to think there were still things I could do was like a catalyst of positivity.

"Suddenly, I realised my life wasn't over – it was just going to be different.

"I thought there was no future for me, but The Brain Charity reminded me that there still was.

"I still had so much of my life I wanted to lead, and that was possible."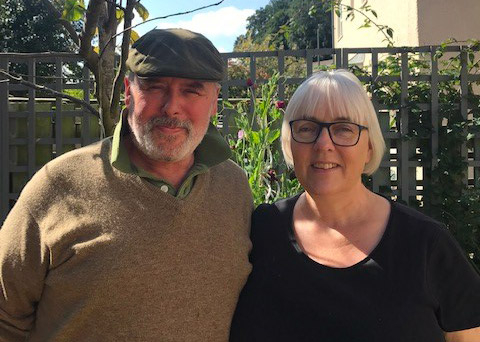 Lindsey had first seen 'possible MS' on her medical notes in the 1990s, but apart from one attack in 2011, had been completely well until she began struggling with her memory in January 2020.
After time off work and undergoing tests, she was finally diagnosed last year during the COVID-19 pandemic.
She said: "I couldn't remember my passwords to log onto my computer, and was accused of lying about things I had no recollection of.

"When I took some time off work, other symptoms became apparent – a tremor, balance issues and dizziness.

"The worst thing about a brain condition is you don't know if you're feeling how you should be feeling.

"There's no outward signs – you get up in the morning and you don't know if you feel different, but you need help with everyday activities because everything is just slightly off."
As well as receiving practical information about living with MS, The Brain Charity helped Lindsey apply for the PIP and ESA benefits she was entitled to, to reduce her financial worries.
Lindsey said: "My whole world had fallen off a cliff.

"I had gone from being a highly paid, hard-working professional to wondering how my family was going to survive. It was just horrifying.

"Janet explained all the help I was entitled to – I had no idea about any of it and would never have known PIP and ESA even existed, let alone how to apply or be able to fill out all the forms myself.

"When you're diagnosed with MS, it's like falling into a sinkhole. There is no sense, and nothing to hold onto.

"Janet giving me practical things to do was life-changing. Until you've been there, you have no idea how life-changing it is."