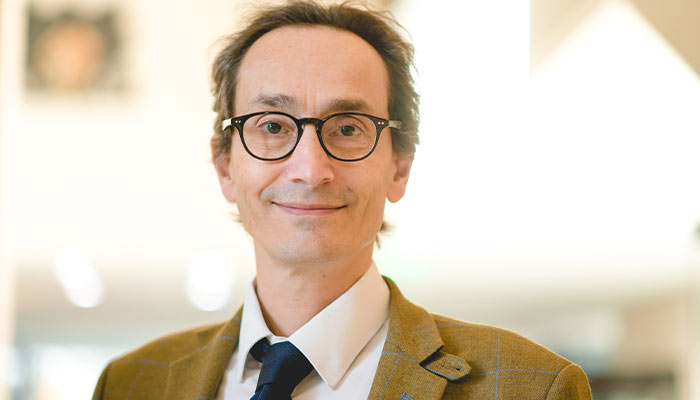 Study links neurological complications to coronavirus
New findings into how COVID-19 affects the brain revealed
Researchers at the University of Liverpool have revealed new findings into how COVID-19 affects the brain.
Scientists at the University – including Walton Centre neurologist Professor Tom Solomon, who has previously worked in partnership with The Brain Charity – studied 153 patients treated in UK hospitals during the first acute phase of the pandemic earlier this year.
Their research linked a range of neurological and psychiatric complications to coronavirus, including 44% of patients suffering ischemic strokes.
Professor Solomon said: "This study provides a great snapshot of the spectrum of COVID-19 associated neurological disease in the UK.

"Now we can recognise these problems, we need to understand in more detail why some patients are developing these complications, and what we can do to stop it."
Almost a third (31%) of patients in the study also experienced an altered mental state including psychosis and dementia-like symptoms – with half of these patients under 60.
Dr Benedict Michael, who led the study, added: "Whilst an altered mental state was being reported by some clinicians, we were surprised to identify quite so many cases, particularly in younger patients, and by the breadth of clinical syndromes ranging from brain inflammation through to psychosis and catatonia.

"Clinicians should be alert to the possibility of patients with COVID-19 developing these complications and, conversely, of the possibility of COVID-19 in patients presenting with acute neurological and psychiatric syndromes."
Another Kings College London study researching the impact of 'long covid' estimated one in 20 people can be ill with COVID-19 for at least eight weeks – and many much longer than that.
If you believe you, or someone you know, has developed neurological complications as a result of COVID-19, refer to The Brain Charity by calling our free helpline on 0800 008 6417 or emailing info@thebraincharity.org.uk

Pic credit: Professor Tom Solomon by Liz Isles Photography